Anyway, we mainly love this movie because it gives us a glimpse of '60s New York City. And, of course, Holly Golightly's apartment. OK, and her wardrobe. But the apartment is one that launched a million New York City fantasies, where a young woman can have a carefree existence, lovely little apartment, handsome neighbor and no real discernible source of income. It's myth-making at its best.
Above, we take a look inside Holly's pad as she expounds on her life's philosophy. We can learn a few things from this scene, besides the uplifting effects of a visit to Tiffany's. Such as:
1. You don't need a real couch. Improvise with anything that provides basic seating ... like a sawed-off bathtub.
2. A tiny kitchen is not a problem. Especially if you seemingly subsist off of milk served in a champagne coupe.
3. On that note, presentation counts. Again, milk in a champagne coupe. Much more dignified than an old pint glass.
4. Clutter is the sign of an established life. When your possessions are little more than a record player and a mangy cat, you can be a gal on the go.
5. Get creative with your storage. If you're not exactly Betty Crocker in the kitchen, why not put your ballet flats in the fridge?
6. Accessorize fearlessly. If you want to have a weathervane next to your entryway, DO IT.
7. Always have your record player handy. You never know when you'll need to score your own dramatic monologue.
8. Use a red glass lampshade. It's a nice touch when your aforementioned monologue has to do with the "mean reds."
9. Suitcases can also function decoratively. Even if your dainties are attractively falling out of said suitcase.
And, most importantly, you should always look winsomely attractive when a sharp-dressed neighbor barges into your home when you're clearly hungover. For style cues, head directly to the below slideshow of Audrey Hepburn's best looks.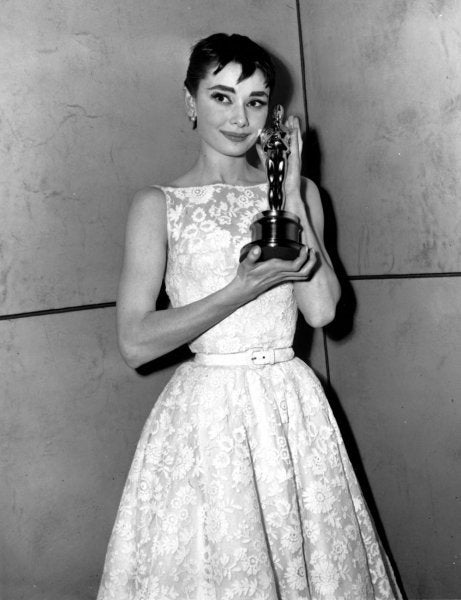 Audrey Hepburn's Style
Do you have a home story idea or tip? Email us at homesubmissions@huffingtonpost.com. (PR pitches sent to this address will be ignored.)