Fresh off her "unthinkable" win against the previously undefeated Ronda Rousey, UFC fighter Holly Holm shared with HuffPost Live her advice for tackling another formidable opponent: bullies.
When a viewer asked the newly crowned bantamweight champion for advice for "young girls who are athletic and don't conform to the Hollywood ideal," Holm shared the wise words that helped her throughout her own childhood.
"One thing that my parents taught me -- and it's something that has carried with me now -- is just be confident in who you are, because there's only one of you and you can't trade yourself in for anything. It's just you," Holm said Monday. "No matter what other things are outside of you, you're in control of your own happiness."
Holm said she wasn't picked on excessively as a kid, though she did feel self-conscious about her body. "I was a big girl. I weighed 145 going into high school," she said.
But she never let antagonism from her peers get to her, she added, because ultimately bullies are the ones who will be forced to reckon with how they made another person feel.
"They might say mean things, do mean things, but they're the ones that have to deal with what they did and they're the ones that have to think about that at night when they get home," Holm said. "If they do it, it happened, and whether you react to it or not is up to you."
Want more HuffPost Live? Stream us anytime on Go90, Verizon's mobile social entertainment network, and listen to our best interviews on iTunes.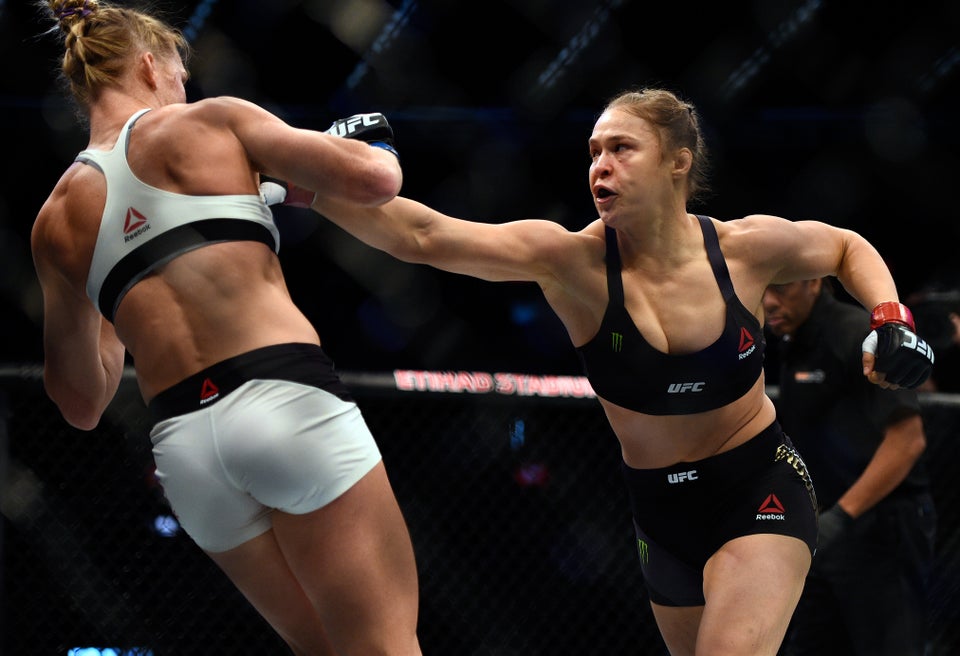 Holly Holm Knocks Out Ronda Rousey At UFC 193