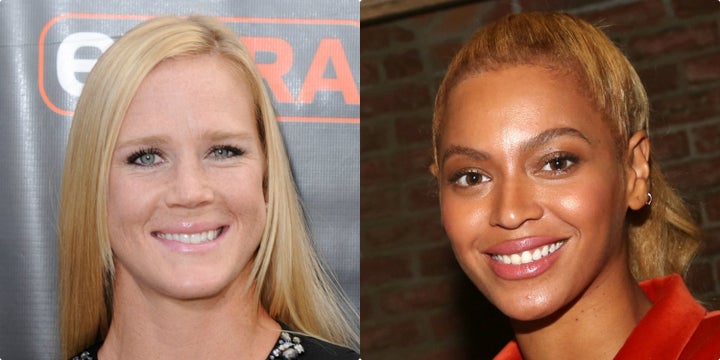 We all know who the woman on the right is. That's Beyoncé. Duh. The woman on the left, however, you still may not recognize, but chances are, you've heard of her.
Holm told Albuquerque, New Mexico's KRQE about her encounter with Bey on Tuesday. Holm was at a VIP viewing party in Las Vegas on Saturday watching Canelo Alvarez beat Miguel Cotto in their middleweight boxing match. There, she met Jay Z, which was fine and dandy and undeniably cool -- but when she used the greeting she always uses when she meets someone's wife, Holm's subsequent self-awareness made her feel very, very silly.
"I met Jay Z and he says, 'This is my wife,' and I say, 'Oh, hi, what is your name?' That is what I do when I meet someone's wife," she explained. "As I am shaking her hand I am thinking why did I just say that."
Beyoncé, who probably hasn't had to introduce herself in years, reportedly told Holm not to worry about it. She may, however, want to gift Holm a copy of her last album: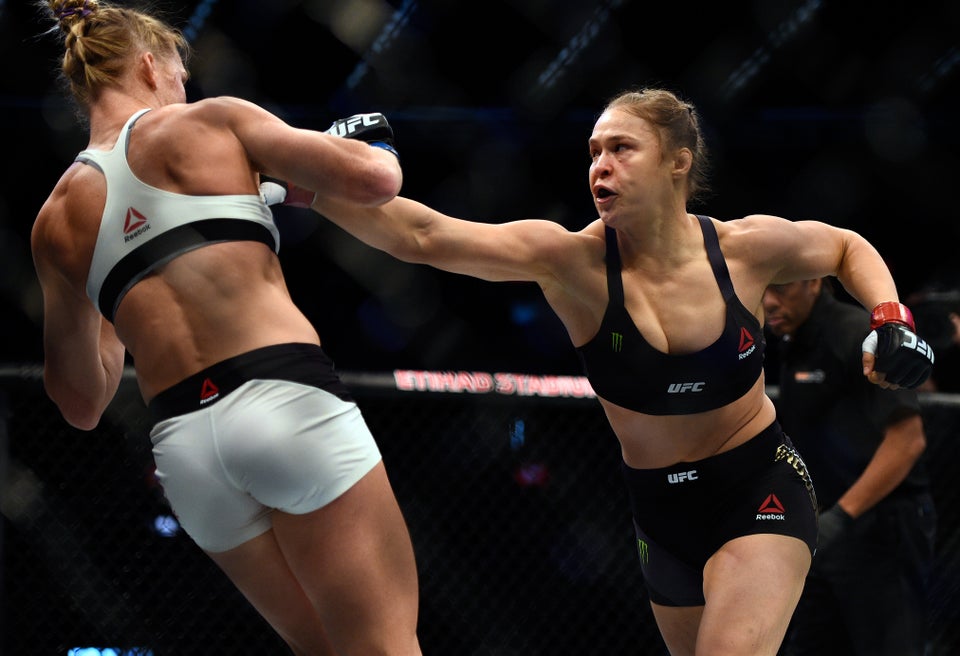 Holly Holm Knocks Out Ronda Rousey At UFC 193
Popular in the Community