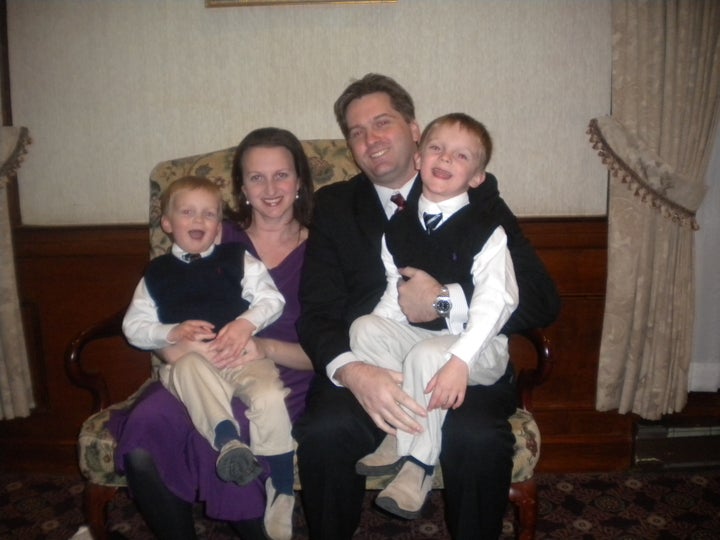 Holly McCall, a 34-year-old mother of two from Vienna, Va., grabbed headlines last week with her fight for the right of stay-at-home mothers to open their own credit cards.
McCall argues that current regulations discriminate against a stay-at-home parent or anyone who does not have an income of his or her own and has been pushing for an overhaul of federal regulations. Her online petition has received more than 34,000 signatures and earned her a meeting last Thursday with Richard Cordray, who heads the Consumer Financial Protection Bureau overseeing credit card rules.
As supporters flock to her cause, others question her motives. Until four years ago McCall worked at Capital One, a financial services company that offers a host of credit cards and could benefit from her proposed change by enabling the company to issue more credit cards. She is married to a senior director at Capital One.
McCall maintains that she is not working on behalf of Capital One or any other credit card issuer. Neither her husband Chris nor his employer have a vested interest in her campaign, she said.
"He's played the role of the supportive husband and perhaps somebody who understands the law and the inner workings a little bit better than the average consumer, but he's not at all being a representative of Capital One in my pursuit here," she told The Huffington Post.
McCall's activism grew out of personal frustration, she said. Last fall she applied for a Target credit card but was denied one despite her high credit score, she said. She was furious. Though her household's income exceeds $100,000, it all comes from her husband. Under current credit card regulations, issuers do not consider "household income" when granting a credit card. So, without additional income of her own, McCall was ineligible to apply for a card on her own; she could only open a joint account, with McCall and her husband serving as co-applicants.
"It just really felt demeaning that I essentially needed my husband's permission to get a credit card," McCall said. "Even though I'm the one who actually does most of the household transactions on our behalf, even though I have complete access to his paycheck, because that check is printed in his name, he is the only one who can get credit cards in our household."
The requirement to consider only an individual's income when he or she opens an individual credit card was introduced in 2009 as part of the Credit CARD Act. That federal legislation, which went into effect in February 2010, reformed a variety of credit card practices deemed potentially harmful to consumers. Though credit card issuers anticipated that the legislation would reduce profits, "the banks appear to have weathered the storm quite successfully by simply increasing interest rates on new and existing accounts," said Ben Woolsey, director of marketing and consumer research at CreditCards.com.
McCall wants to see the law changed back, allowing applicants to count household income for an individual's card application. She argues that the current legislation restricts consumers' access to credit and is especially harmful towards stay-at-home parents.
Woolsey said such a change would benefit credit card issuers. "If nonworking spouses are able to use household income again, I think it'll benefit credit card companies because they really won't have any true increased risk but will be able to extend more credit in the market like they used to," he said.
Consumer advocates say that the new regulations protect consumers from unmanageable debt loads.
"If the stay-at-home spouse opens up a credit card account using the other spouse's income and then there's a divorce, she's now racked up debt possibly without the income to pay it back, putting her in a worse position than if she'd never racked up the debt at all," said Chi Chi Wu, an attorney at the nonprofit National Consumer Law Center. "Remember that a factor for the current economic situation was that lenders gave too much credit to people who couldn't afford it and those people got in a lot of trouble. This [regulation] is an attempt to prevent trouble."
Wu also disputed McCall's claim that the regulation restricts consumers' access to credit. In nine states with community property laws mandating that each spouse have access to the other spouse's assets and income, household income can be used instead of individual income, Wu said.
When a consumer applies for "instant credit," a credit card issued on the spot at the cash register of a favorite store, the restrictive nature of only relying on individual income becomes especially apparent, Wu said. "When you have a credit card application that you complete in the mail or online, if income becomes an issue, you can always add a spouse," Wu said, citing the option of creating a joint account with a spouse serving as a co-applicant. "Where it really slows things down is when you are trying to open an account right then and there, in the store for example. But we think it's more important to make sure consumers have the ability to repay than to defend the right to have instant store credit."
McCall agreed that opening a joint account is always an option but said this alternative misses the point. "It would be more fair to say that the household income is my income because that's the truth," she said.
"We recognize that stay-at-home spouses have significant financial responsibilities and play an important role in the U.S. economy," said Jen Howard, Consumer Financial Protection Bureau spokeswoman in an email to The Huffington Post. "As we've said previously, we are working to understand how the rule may be affecting stay-at-home spouses."