Actress Holly Robinson Peete sat down with HuffPost Live on Wednesday and opened up about the journey her family has faced since her son RJ was diagnosed with autism at 3 years old.
The "devastating" diagnosis rocked Peete's marriage, she told host Alex Miranda, and finding the perfect school for RJ wasn't easy either. But the actress said the experience has taught her a lot about prioritizing her son's needs -- especially with regard to the language she uses when discussing the diagnosis. She explained:
I like child-first language. OK, that may be really PC of me, whatever, but I like to know who the kid is and then what does he have. I don't want to know that he's an autistic kid. To me it's so limiting.
Peete, who is opening her home to the world with her new show "For Peete's Sake," has opted for more sensitive terminology ever since her son broached the subject with her.
"He said to me, 'You know, mom I'm not Autism.' He used to tell me that when he was like maybe ten or 11 … and I didn't really know what he was saying," she said. "When he got a little more verbal he said, 'I'm not autistic. I have it, that means maybe I can get rid of it one day."
Parenting a son with autism involves unique challenges, Peete added. In addition to dealing with school bullies or developmental difficulties, Peete is concerned about the way her son's behavior could be perceived by police officers.
"For my son, who's a 6-foot-3 African American young man, he goes out on the street and I get worried about him having a connection with maybe law enforcement that may not be trained to understand that these kids don't know the social cues," she said.
Peete said she's introduced RJ to a few officers at the local police department in her predominantly white neighborhood and has even had to "drill him" about de-escalating a potentially tense police encounter.
We keep it really real. For instance, I said "What would you do if the cops stopped you and start asking you questions?" He'd go, "I'd probably be scared and I'd reach into my pocket and get my phone and call my mom." And I'm like, "No. No reaching into no pockets."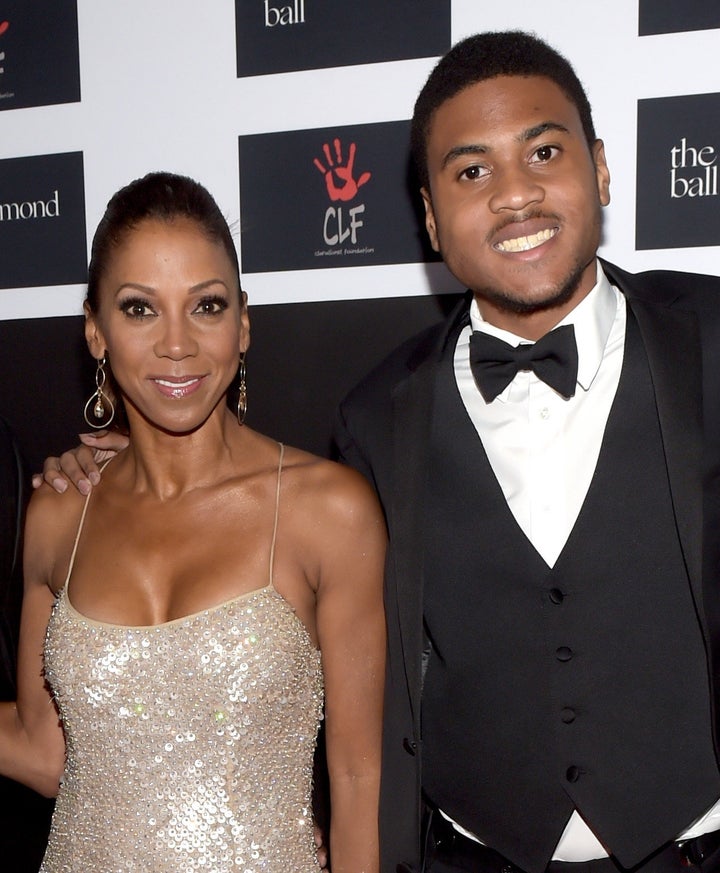 Despite the challenges, 18-year-old RJ has defied expectations. Peete said she was told he'd never say "I love you," or go to mainstream school, or play organized sports, but RJ has shown great progress.
"We had some great moments, like when he got all his language and he started playing music and we started seeing all these amazing things his brain can do," she said.
Watch the full HuffPost Live conversation with Holly Robinson Peete here.