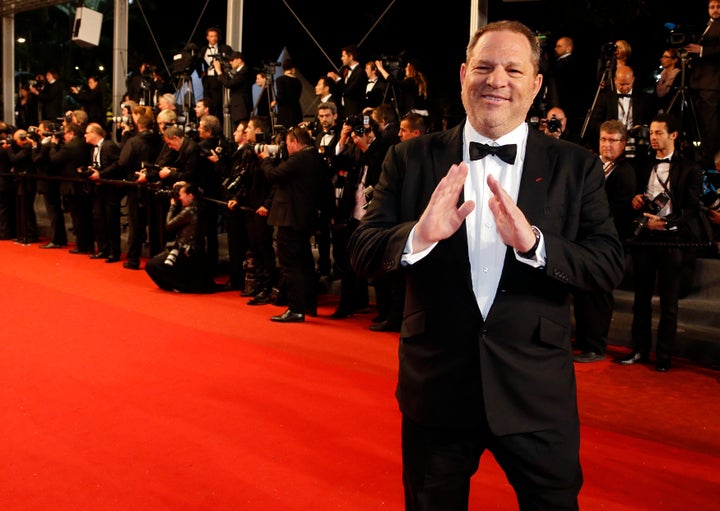 Hollywood has been very vocal about its distaste for President Trump from the very second he entered the presidential race. They have crowed endlessly about what a sexist pig he supposedly is, getting louder and louder by the day.
Perhaps they should have been looking a little closer to home.
Thursday, the New York Times broke the story that one of Hollywood's biggest moguls, Harvey Weinstein, has sexually harassed dozens of women over many years, and even reached out of court settlements with at least eight women, including actress Rose McGowan.
Weinstein amazingly found a way to quote Jay-Z, bash the NRA, and take credit for scholarships to women all while saying he was nothing more than a product of his time who didn't know any better.
I'm in my 60s and I've never even come close to sexually harassing any of my employees. I may have been a pain in the ass to deal with or a demanding boss from time to time, but somehow I managed to be multiple levels above the great Harvey Weinstein.
One of Weinstein's lawyers, Lisa Bloom, was the one who helped bring down Bill O'Reilly, who was repulsive according to her. Weinstein? Eh, he's just a guy going through some things. I wonder if her difference in attitude towards the two has anything to do with Weinstein green-lighting one of her projects?
The PR firm representing Weinstein? Its managing director is Anita Dunn, who you may recall from her days as an Obama adviser. Not surprising since Weinstein has helped raise huge sums of money for Democrats for years. This of course includes Hillary Clinton.
I haven't heard much outrage from prominent elected figures on the left about this, because well, Weinstein helped put most of them into power. Funny how that works, right?
Let's be very clear about this: Anybody who talks incessantly about the empowerment of women and the need for men to be taught that they can't get away with treating women like objects can either speak out against Harvey Weinstein or they can shut up forever as far as I'm concerned.
We all know money talks, but in cases like this, it can often buy silence, too. Or even allies like Bloom and Dunn. After all, as the WWF's Million Dollar Man Ted Dibiase used to say, "everybody's got a price... and you will be bought!"
I guess we will see if anybody in Hollywood Weinstein gave jobs to or any of the elected officials he raised bundles of money for have the guts to say anything. But I suspect most of them will just end up proving Ted Dibiase right.
Follow me on Twitter: @mk1157
Calling all HuffPost superfans!
Sign up for membership to become a founding member and help shape HuffPost's next chapter