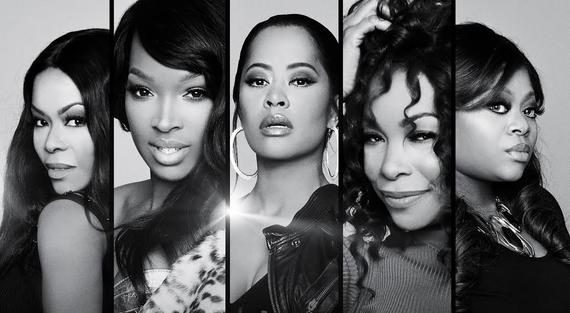 The inner working of Hollywood and its politics is a mystery to most people. Sometimes you get used to seeing your favorite actress in back to back films and suddenly you don't see them as much. The road to success is always under construction and comes in multiple intervals and dramatic extremes of highs and lows. The process of this is captured on the show, "Hollywood Divas" which is produced by the king of ratings, Carlos King and Todd Tucker (Real Housewives of Atlanta)
Actresses, Golden Brooks, Paula Jai Parker, Lisa Wu, Countess Vaughn and newest addition, Malika Haqq who is most known for her appearance on Keeping Up With The Kardashians give viewers an inside peek into their lives as Black actresses in Hollywood. The hit series returns to TV One July 6th at 9/8 C.
Brooks who resonates with audiences for her role as Maya in the long-running hit sitcom, Girlfriends that also starred Tracie Ellis Ross says she is proud of what the show allows people to see. The beautiful proud mom and wife who is focused on her interior designing gift intentionally slowed down her career for her family. Brooks needed time to be away from the Tinseltown rat race that still has a lot of diversifying to do.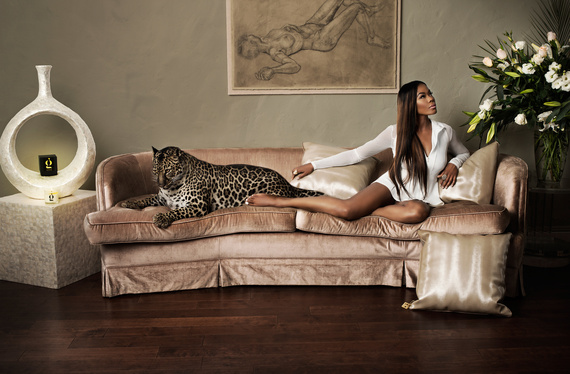 "It's not easy being a Brown African-American actress in Hollywood. There are lots of ups and downs and unexpected challenges that I've faced and as a whole that Black women endure in a climate that is changing but still isn't as diverse as it should be. You know, there lots of politics within this business and things that people don't usually get to see. Hollywood Divas explores this," said Brooks in our interview.
Interestingly enough for myself and many people who are fans of Golden Brooks, she is the last person we would have imagined doing a reality show. In the same way it's hard for me to watch Sarah Jessica Parker as anyone else but Carrie Bradshaw, many people only saw Brooks as Maya on Girlfriends because the show was that iconic and we all became so deeply connected with the characters. I asked Brooks about this dynamic and she agreed and understands the effects of being part of such a long running hit show.
"Its hard for a lot of people to see you in a different type of role. I actually had to say no to a few roles because they were all different versions of Maya," confessed Brooks who didn't want to be type-cast-ed in Hollywood. As a trained actress with depth, versatility and complexity, Brooks has been adamant about showcasing the magnitude of her true craftsmanship and artistry--gravitating towards independent film roles that present this level of diversity in their writing and casting.
"The Hollywood Divas' willingness to share their, experiences with inequality and obstacles when it comes to the Hollywood merry-go-round is the foundation of this series. How these women are personally affected by this phenomenon and how they individually handle the pressure, is where the Hollywood Diva stories begins," said D'Angela Proctor, Head of TV One's Original Programming.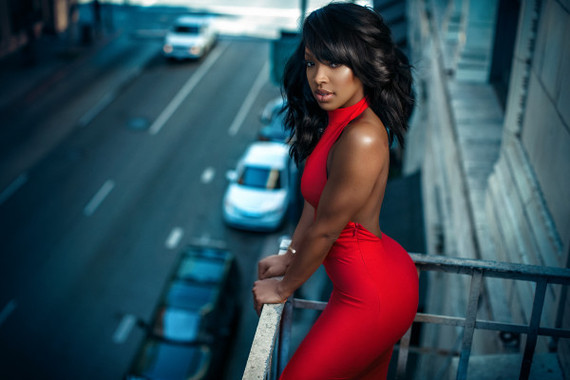 Haqq who most millennials identify as Khloe Kardashian's best friend is the new actress on the block this season. Although she has appeared in ATL, Sky High and Dash Dolls, Haqq believes that there are a lot of people who may not know she is an actress.
"I do think there are people who don't know that my background is acting. I'm getting back into it. The business has changed and some of the roles I've had were offered to me so I hadn't auditioned for so long. I had no idea how to even create and submit a tape. So I'm definitely opening up to changes in my life and this show gives me the opportunity to learn from these others women as well," said Haqq.
Former Real Housewives of Atlanta Star, Lisa Wu is also happy people get to see her flowing through life as the Producer and Actress that she is. "Its been a blessing to be around other great women in my field and it's been a positive experience for people to watch me navigate through the different experiences and challenges that we face in our field," said Wu.
To read more of what the Divas really think about Hollywood, working with Carlos King and each other visit Abesi's blog, 7thandLotus.
Calling all HuffPost superfans!
Sign up for membership to become a founding member and help shape HuffPost's next chapter