"I met a young man at the Gay Men's Chorus who told me, 'When I was a teenager, I thought I had a crush on you,'" shares Loni Anderson. "'Then I realized I wanted to be you.'"
It's a sentiment many queer men of a certain age might well relate to as regards Anderson, who spent four seasons on WKRP in Cincinnati. The blonde bombshell frequently finds herself alongside Lynda Carter, Farrah Fawcett, Suzanne Somers and Jaclyn Smith as television's most iconic beauties of the '70s and '80s.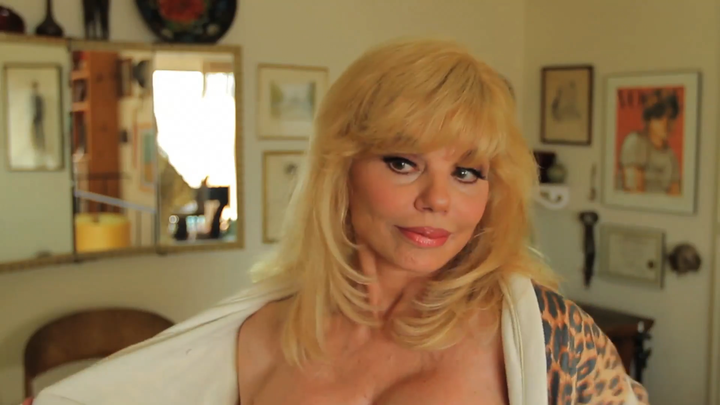 Before WKRP's 1978 debut, Anderson often played a beautiful love interest or otherwise pretty face in a variety of TV and film projects. After narrowly missing the prime part of "Chrissy" on Three's Company – where she later guest-starred – the woman who landed that role predicted her time was coming.
"Suzanne Somers said, 'It's your turn now,'" recalled Anderson during a telephone interview with Party Foul Radio with Pollo & Pearl. "She said, 'You're next' – and she was right."
Soon after, Anderson was offered the role of a lifetime. As glamorous receptionist "Jennifer Marlowe" on WKRP, a fictitious Cincinnati radio station, the Minnesotan became an overnight sensation.
Anderson was a tabloid favorite throughout the show's run -- and long after. Calling her 12-year marriage to actor Burt Reynolds during the 1980s "very interesting," the couple were a bona fide Hollywood "super couple" to rival any. Audiences were even more curious about the pairing than they might have been about either alone.
"Burt used to say we 'were the top of the wedding cake,'" Anderson shared. "Sometimes the sum of the two of you is greater than even the two of you as individuals. People go even quadruple-y crazy when you're together."
WATCH: My Sister Is So Gay - Official Trailer Starring Loni Anderson
It's been many years since the legends parted ways — quite publicly and less-than-harmoniously, Anderson noted. The ensuing years saw Anderson focus on family, particularly when daughter Diedre Hoffman (from her first marriage) was diagnosed with multiple sclerosis, a cause she speaks on whenever possible to raise awareness and funding for a cure.
Of course, the actress continues to receive scripts and offers to work. However, Anderson — choosey even at the height of her career — remains selective about which she considers.
"I get a lot of scripts which are nice moms and nice grandmas – snooze time," said Anderson, who even at 71-years-old is instantly recognizable as the woman who seduced the world decades ago. "I don't want to compromise myself. I'm spoiled!"
It makes her return to acting with the January 22 launch of My Sister Is So Gay, a six-episode webisodic series, all the more note-worthy. Written and created by Terry Ray and Wendy Michaels, who also costar as the titular siblings, the sitcom-style show is available through lesbian-focused media portal tello films.
"Good, wherever it might be, is where I want to be," said Anderson of selecting an internet-based project over potential television opportunities. "When this came to me, it didn't matter where it was or anything else, it made me laugh out loud."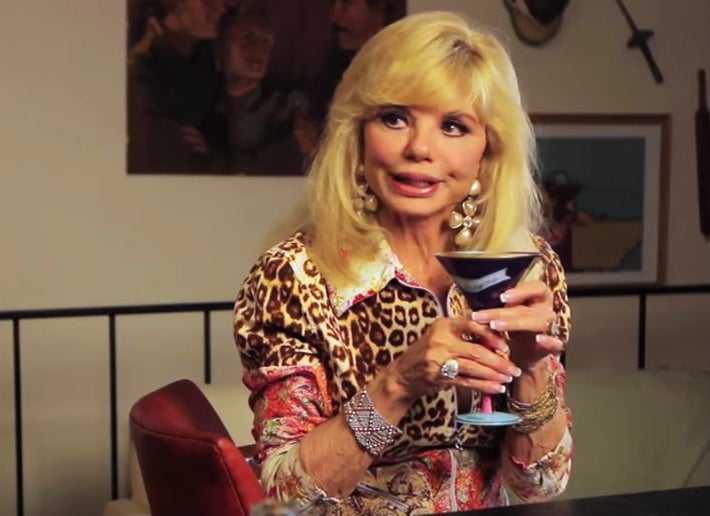 When uptight, homophobic Amanda (Michaels) realizes her husband has cheated with her best friend, she invades the home of her gay brother Seth (Ray). Soon he and their mother Frances (Anderson) begin to suspect there's more to Amanda's distress about her best girlfriend stealing her man – and budding interest in Seth's lesbian coworker (played to hilarious results by MadTV veteran Debra Wilson) – than meets the eye.
Anderson admits her affection for cowriter and costar Ray helped influence her decision. In addition to having worked together in the past, she was close friends with the actor's mentor and teacher, departed out television personality Charles Nelson Reilly.
"[Terry] wrote this wonderful script and asked would I do it," Anderson stated, noting she was onboard immediately. "I was kind of like, 'Where do I go? I don't care if it's in your backyard. I just want to be part of it.'"
Anderson also instantly loved "Frances." Far from a traditional mother, the character consistently makes her middle-aged children uncomfortable with her boozy, sexually-inappropriate nature. It seems almost a perfect way to capitalize on Anderson's never-ending sex appeal. With a laugh Anderson said, "Can you believe it, at this time in my life?"
"It's so funny!" she continued about the familiar – if utterly unique – territory her character treads. "I mean, I carry the ice bucket and all the makings for a martini in my purse. I'm promiscuous and wear tiny little mini-skirts and have plunging necklines and animal prints."
But there is more to "Frances" than just booze and boobs, Anderson assures. Underneath is a maternal instinct with which she can truly relate.
"As outrageous and flawed as this woman is, she loves her kids and accepts them," Anderson concluded. "They're both gay, and she is all for it. She's progressive – in their faces a little too much – but is just a great character for me to play."
For More Information About Loni Anderson in 'My Sister Is So Gay,' Click Here.
LISTEN: 'Party Foul Radio with Pollo & Pearl, Ep. 49' featuring Loni Anderson, '90s house music singer Kym Sims & out surf rock guitarist Susan SurfTone.
Popular in the Community