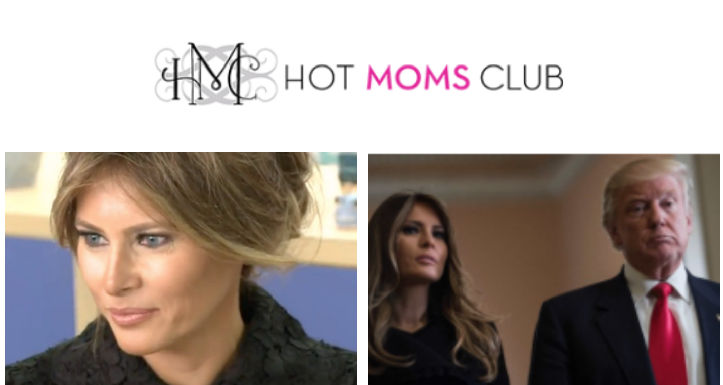 Relatively speaking, and perhaps to no surprise, we have not heard much from this hot mom who just moved into the White House last month. The perpetually stylish, consummately glamorous 47-year-old is clearly our nation's First Lady.
Albeit somewhat reclusive, Melania is one of the most recognized women in the world. She is the same age as A-List celebrity moms Jennifer Lopez, Gwen Stefani and Catherine Zeta-Jones. All have aged with exceptional grace by most everyone's account. I have not been shy about sharing my crush on the First Lady with my social media followers.
"Melania Makeover Mania" is everywhere. While millions of Americans adopted wardrobes to emulate fashion icon Jackie Kennedy during her brief residency on Pennsylvania Avenue, and for decades later, our newest FLOTUS has inspired more radical forms of flattery. From minimally invasive aesthetic procedures to multiple cosmetic surgeries, the "Melania Makeover", as plastic surgeons refer to it, is growing in popularity. Requests to resemble Mrs. Trump are increasingly common among clinical consults in aesthetic medicine. Although, there have probably been dissertations published on the influence of trending styles, signature couture and aesthetic appeal among first ladies, don't forget that these women are also role model as moms.
Melania seamlessly appeared to move into the White House with son Barron, as was anticipated by media outlets after the school year. To her credit, she makes mommyhood a priority and who can criticize that? I certainly commend her for making her maternal responsibilities her focus and in many ways applaud her for not seeking the spotlight with ostentatious exuberance.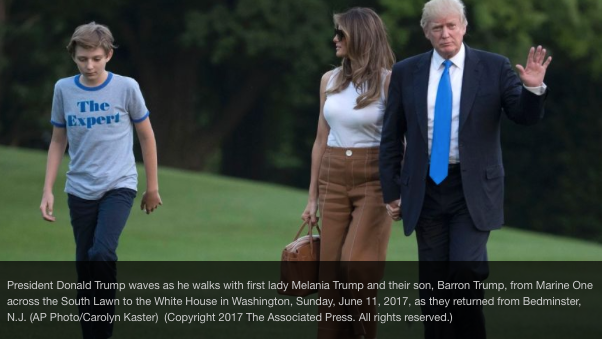 Melania Knauss (Melanija Knavs) Trump, the third wife of the 45th President of the United States, is a Slovenian-born model who had worked in Milan and Paris before moving to New York. She has been photographed by an esteemed and distinguished cadre of fashion photographers. Included among them are Patrick Demarchelier and the late Helmut Newton. Melanie has appeared on the covers of Vanity Fair (Italy), Harper's Bazaar (Bulgaria), GQ and the Sports Illustrated Swimsuit Issue to name an eclectic few.
What I know about moms is from my experience dating single moms and that's a topic, which may warrant a regularly dedicated column! Regardless, whether or not my Facebook posts confer me any credibility to critique the FLOTUS in any way, I think Melania is a very hot mom. Of course, my opinion is presumably quite inconsequential. So I wanted to find out what moms and hot mom experts, in particular, think about our First Lady.
Fortunately, I happen to know one of the most recognized mom experts on the planet. Jessica Denay is the critically acclaimed author and founder of the Hot Moms Club (HMC), and certainly a hot mom in her own right. She's the brains and beauty behind the lifestyle brand and penned the brand spin-off--- The Hot Moms Handbook series. According to Premier Management Group, Hot Moms Club is the largest community of moms on the internet.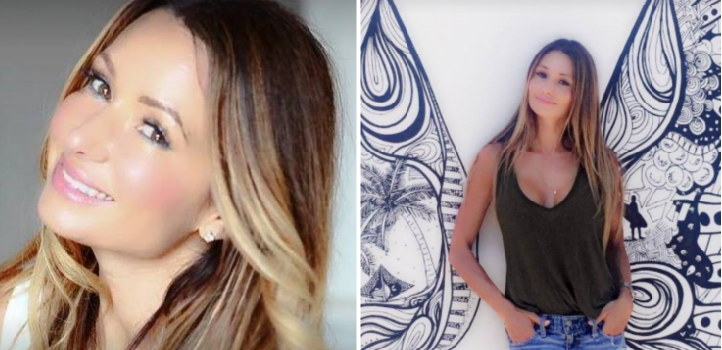 HMC was launched from Hollywood in 2005 and has become a widely popular, trend-setting, celebrity-influenced and endorsed lifestyle and maternity digital brand. HMC's popularity is exploding globally with well over 5 million followers on Facebook alone.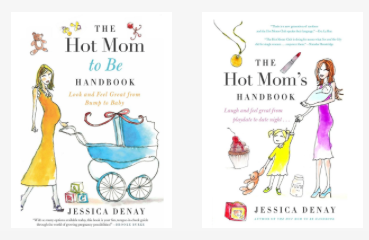 The brand's mom-friendly, mom-tailored merchandise includes trendy and comfortable clothing and accessories for moms-on-the-go. In reading the signature digital publication of the brand, and men do read it, it is obvious that the Club has a pulse on modern-day motherhood keeping femininity front and center and as the team at HMC might say, "Always fabulous!"

HMC embraces a wide spectrum of progressive moms trying to get it all done in 24-hours from car pooling to board meetings to dinner parties to date night. And the brand is not just content saturated with Hollywood mom-inspired glitz and glamour, the digital brand produces substantive raw and real articles creating a forum and digital venue for a growing worldwide community of "Moms who refuse to check their sense of style or self at the white picket fence!"

The digital magazine and signature publication is the cornerstone of the brand. Yes, it is laced with exuberant endorsements from Hollywood's elite moms, but the brand caters to the everyday, everywhere mom with a mix of content generated for young mothers under the radar to seasoned A-List celebrity moms. HMC was launched in Hollywood and continues to recognize high-profile ambassadors moms who inspire maternity everywhere while adhering to the mission of making maternity manageable with out forgoing femininity. 

As I mentioned, the brand also engages a wide audience and growing population of dads. HMC promotes inclusion with no gender nor age bias and speaks to millennial moms new to both matrimony and mommy hood, as much as independent single moms, many of whom are in their 30-40s. It is also a feminine force for fierce and fashionable moms, showcasing ageless aesthetic appeal of the likes of Cindy Crawford, Christy Brinkley and Jane Fonda. The brand is as much about feeling bold and brave in turbulent and perhaps challenging times, as it is about beautification and reminding all of us that age is truly just a number. 

Interview with Jessica Denay on 'Hot Mom" Melania Trump
Jordan: If you had to pick three hot moms among the First Ladies, who would you pick?
Jessica: Jackie Kennedy exuded class, grace, iconic style and compassion.  Aside from her support of the arts, she was a devoted mother. Ms. Kennedy said, " If you bungle raising your children, I don't think whatever else you do matters very much."
Nancy Reagan was also a beloved First Lady. Ms. Reagan's love and adoration for her husband was palpable. I also think she is a "Hot Mom" because showing your children an example of a loving relationship is a valuable gift to them.  
Michelle Obama set a high bar as the First Lady. She was highly involved in many organizations helping children, especially with health and wellness.  The strides and progress she made for women here and abroad are commendable.  It would be a dream come true to be be in a position to be able to touch so many lives for the better.
And of course there is Melania. Mrs. Trump has the elegance and style. It seems right now her focus is on helping her son adjust and I admire and respect her for that. I do hope when she gets settled she will rise to the occasion and use her new position to help those in need.
Jordan: Similarly, do you think Ivanka sets a good example for working moms?
Jessica: Absolutely! Ivanka is also a "Hot Mom" in every sense of the word. She's not your typical kid born into a family of immense wealth and privilege and seeking vanity projects for 'work'. She is sincere and empathetic. She is educated, ambitious and polished.  And whether you agree with her politics or not, it's hard to deny and not respect the work ethic of the mom of three who is under great pressure and obvious scrutiny in the public eye.
Jordan: I understand that it was controversial that Melania is the first FLOTUS to have posed nude for a photo shoot? Is it a big deal? 
Jessica: I don't think so.  She was a model. Her body is beautiful, the photos in question were tasteful, and even if they weren't I certainly wouldn't judge her or anyone on personal choices they made or make.
Jordan: The United States is a melting pot and multi-cultural mecca. How does Hot Moms Club perceive such diversity and how does Melania's Slovenian background mesh with the mission of HMC?
Jessica: I believe what Makes America Great is our diversity, our millions of Hot Moms Club members range from all ages, shapes, sizes and ethnicities.  I think Melania is a wonderful example of how immigrants can prosper in the US.
Jordan: Tom Ford elected to not dress the First Lady. What are your thoughts on this?
Jessica: It was not a snub.Tom Ford said he declined to dress Melania because of Donald's firm stance and support of the 'Made in America' platform. Ford made a point of saying his clothes are made in Italy and are very expensive. He felt the First Lady should wear affordable fashion that represents the citizenry of the United States.  He also said he would not have dressed Hillary had she be elected.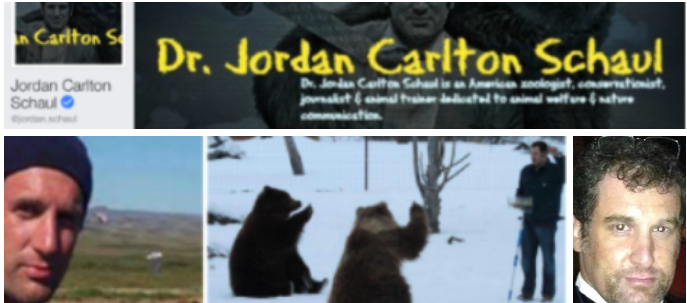 Calling all HuffPost superfans!
Sign up for membership to become a founding member and help shape HuffPost's next chapter
This post was published on the now-closed HuffPost Contributor platform. Contributors control their own work and posted freely to our site. If you need to flag this entry as abusive,
send us an email
.