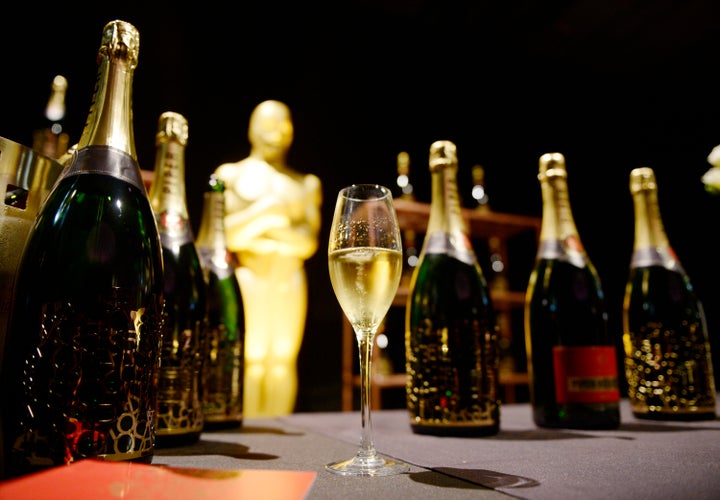 The entertainment industry is timidly embracing a long-overdue discussion on what we'll call "normalization" -- allowing directors, screenwriters, producers and actors to tell stories representing more than one perspective -- but this year's Oscar nominations kicked it into a higher gear. In advance of Hollywood's most overhyped evening, we're bringing you weekly recaps of that conversation.
Although it was a quieter week for the movies, the same couldn't be said for television. ABC named Channing Dungey, a black woman, president of the network, making her the first black person to lead a major television network. She also has a record of pushing for diversity. (You'll know her as the woman who helped launch fan favorites like "Scandal" and "How to Get Away with Murder.") 
Here's what happened, or didn't, in movie news:
1. A study found that women comprised only 19 percent of non-acting Oscar nominations over the past decade.
The Women's Media Center made the unsurprising discovery that less than one-fourth of non-acting Oscar nominations -- including those for Best Picture, directing, screenwriting, film editing and cinematography -- went to women in the past 10 years. (Acting nominations are, of course, always split by gender for some reason.) Additionally, no woman has been nominated for a cinematography award in that time. WMC president Julie Burton blamed low numbers of women in behind-the-scenes roles.
"If they're not hired in these non-acting categories, they'll never have a chance to be recognized for their excellence," Burton said in a statement. 
2. A video producer is developing a scoring algorithm for movies based on how diverse they are.
Elizabeth Giorgi, a writer-producer who founded Internet video production company Mighteor, is working on a quantitative way to judge diversity in film. With a team of developers, Giorgi wants to collect data on race and gender in film casts and crews -- even including dialogue -- to calculate how diverse (or normal) films are, similar to the approval ratings on Rotten Tomatoes.
3. A good portion of America doesn't get the Oscars boycott.
A Reuters/Ispsos poll found that 44 percent of respondents did not believe anyone should boycott the movie industry's most-publicized awards show, which a few A-listers are boycotting over the industry's rocky relationship with race. Only 30 percent of respondents believed that Hollywood films did not represent the diversity of the United States. 
4. Harvey Weinstein called for "combat" on behalf of diversity in Hollywood.
"Burberry is revolutionizing the fashion industry and we need to do the same in film. We all need to combat [on behalf of] diversity," he stated.
5. Some Swedish theaters started labeling movie posters with the film's Bechdel rating in 2013, and now over 30 theaters have followed suit. 
IndieWire reports from the Gothenburg International Film Festival that the test is also being taught in schools. Named for MacArthur genius grant recipient Alison Bechdel, the test asks viewers to evaluate a film's treatment of women based on whether it includes two or more women who talk to each other about something other than a man. Many fail.
"I think actions speak louder than words. I'm really passionate about film. I want to be a film director and create roles for women of color because there is such a glaring lack of adequate roles." -- actress Amandla Stenberg, to The Cut during New York Fashion Week
"Let's face it, the Oscar membership is mainly old, white men. That's the fact of it." -- actress Emma Thompson at the Evening Standard British Film Awards
"The Academy Awards are not the problem; the problem is the gatekeepers at the exec levels, studios, networks and cable TV who decide what movies we're going to make and not make." -- director Spike Lee at the Berlin Film Festival
PHOTO GALLERY
12 Highest-Rated Movies on Netflix

REAL LIFE. REAL NEWS. REAL VOICES.
Help us tell more of the stories that matter from voices that too often remain unheard.