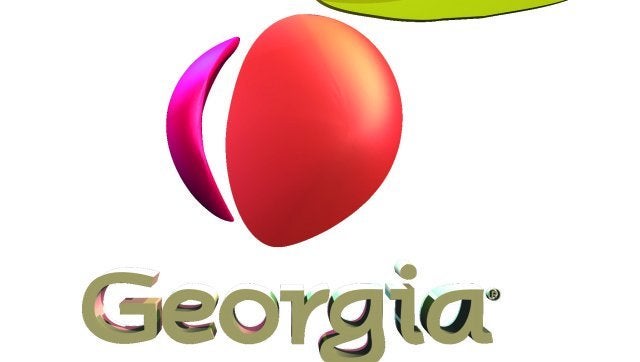 Atlanta has long been an economic and cultural powerhouse in American life. From the city's trade and industrial origins to its growing position as a key exporter of notable cuisine, hair trends and film and TV productions, the city continues to yield undeniable influence over the cultural, political and social trends that take hold across the country.
As part of Black Voices spotlight on Atlanta, we have provided you with an inside look at the various industries that are making big growth in the city. Atlantan writer and columnist Ed Adams kicked off this part of our series with a comprehensive breakdown of the city's famous southern cuisine, which was followed by a diverse lesson on the city's "hairstory," from naturals to weaves. For the final Atlanta Spotlight edition, Gil Robertson, founder and president of the African American Film Critics Association, examines the city's growing clout as a film and TV production capitol.
For decades, the city of Atlanta has been considered fertile ground for a wide variety of entertainment projects, ranging from music to film and television. However, lately the city has truly come into its own with the city being home to several major studio and production entities, as well as a steady number of productions that have chosen the city as the backdrop for their projects. Citing a unique mix of influences, most notably a number of generous incentives offered by the state, Atlanta is indeed becoming the Hollywood of the South.
Of course, that wasn't always the case. Although the city has been responsible for a strong outlay of creative energy as the home to CNN and Turner Broadcasting, Atlanta's media scene did not catch fire until former Governor Sonny Perdue initiated incentive packages that encouraged producers to give the city a second look.
"I have observed firsthand the evolution of Atlanta into Hollywood South," says pioneering film executive Reuben Cannon, who moved to the city over a decade ago to work with Tyler Perry. "I was there when Governor Perdue signed the first incentive package for producers to film their projects in Georgia and since then opportunities have grown, which has resulted in a steady influx of established and emerging filmmakers bringing their projects here."
In addition to the money factor, what has also made Atlanta attractive is its growing infrastructure.
"Once upon a time it wasn't always a guarantee that you would be able to find the right support in terms of crew teams and other ancillary services that are needed to properly do a project," says Bart Phillips, an executive with Sun Seeker Media, a full service media production company that produces the Soul Train Music Awards, among other shows. "But now it's started to connect and the city is on the verge of giving LA and New York a real run for the money."
With an overall economic impact to the state of Georgia, reaching 2.4 billion dollars, the region is aggressively positioning itself as an alternative to the competition. Both the state and the city's film offices earned high marks from the above-mentioned executives, and their willingness to work with productions is a key factor for why so many entertainment companies are now calling the city home. Popular shows like Drop Dead Diva, The Vampire Diaries, The Walking Dead, and Necessary Roughness all call the city home. A large number of urban themed and reality programs are also filmed in and around the city to the great benefit of local film crews who count on a consistent influx of work to maintain their livelihood.
"For years I was moving all over the country to get work but thankfully now there is enough work right either in the city or surrounding area for me to stay put," says Ricardo Lozier, a TV and film journeyman with nearly 20 years of experience.
The laid back, southern culture found in Atlanta is also a consistent theme mentioned that has motivated more and more producers to come to the city.
"The wonderful people of Atlanta make the best audiences in the country and we love creating programming for people who consistently come out strong and enthusiastically support our shows," offers Constance Orlando, Vice President of Original Programming for BET Network.
Atlanta is well on the way to becoming a significant player in TV and film production. While the city may not eclipse LA or New York in terms of overall output, it's a good bet that moving forward Atlanta will occupy a seat at the table.
CORRECTION: An earlier version of this article gave an incorrect name for the former Governor and a film executive. Their names are Gov. Sonny Perdue, not Purdue, and Reuben Cannon, not Canon.
REAL LIFE. REAL NEWS. REAL VOICES.
Help us tell more of the stories that matter from voices that too often remain unheard.