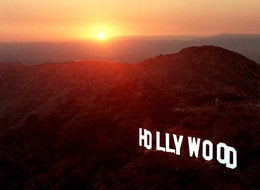 A majority of Americans say Hollywood doesn't share their moral values, according to a poll commissioned by the Anti-Defamation League, a group that fights anti-Semitism.
Sixty-one percent of those surveyed said that religious values in America are "under attack," and 59% agreed that "the people who run the TV networks and the major movie studios do not share the religious and moral values of most Americans."
The poll, titled "American Attitudes on Religion, Moral Values and Hollywood," was conducted by the Marttila Communications Group, which surveyed 1,000 adults nationwide. It was released Friday at the ADL's annual meeting in Los Angeles.