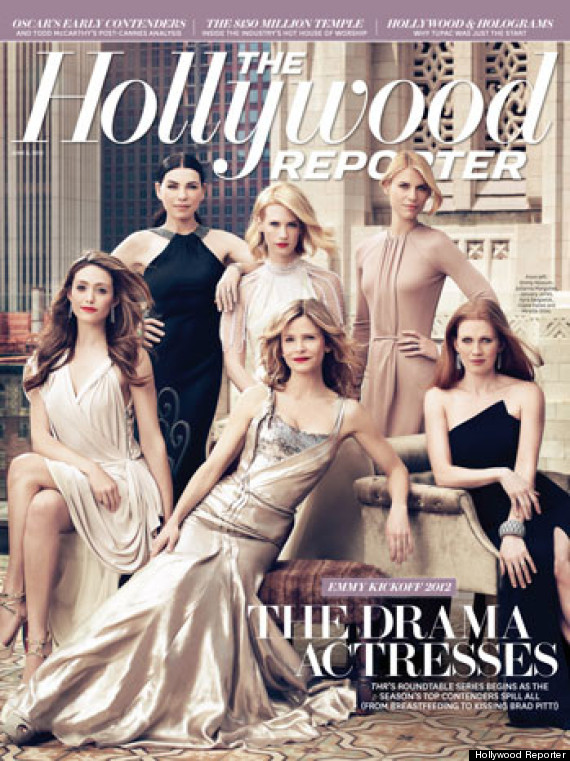 With Emmy nominations on the horizon (July 19th), The Hollywood Reporter (THR) hosted an Emmy roundtable panel with six talented actresses: Claire Danes (star of Showtime's "Homeland"), Mireille Enos (AMC's "The Killing"), January Jones (AMC's "Mad Men"), Julianna Margulies, (CBS' "The Good Wife"), Emmy Rossum (Showtime's "Shameless"), and Kyra Sedgwick (TNT's "The Closer"). All six are drama actresses, they're all serious Emmy contenders for Best Actress in A Drama Series, and, all six grace the cover of this month's THR.
Few would argue that these actresses don't deserve to be featured on the cover (who doesn't love Claire Danes' explosive performance in "Homeland" or January Jones' understated performance on "Mad Men?"), but many will wonder why there isn't more diversity (or any diversity for that matter) on this cover.
Against the backdrop of this debate, and despite minority actresses -- like half-Costa Rican actress, Madeleine Stowe (ABC's "Revenge") -- being considered as contenders for an Emmy nomination, and various actresses of color starring in hit dramas -- like Kerry Washington (ABC's "Scandal"), Lana Parrilla, who plays the evil queen on the #1 new drama of the fall (ABC's "Once Upon A Time,") or Sandra Oh, who continues to do great work as the badass doc Cristina Yang on ABC's hit show, "Grey's Anatomy," -- THR chose to only feature white actresses.
Lack of diversity on star-filled magazine covers is nothing new. Just two months ago, Vanity Fair was criticized when it published its Hollywood issue featuring 11 actresses as "Hollywood's most precocious beauties." Nine of the actresses on the triple gate-fold cover were white, and the four women who graced the front cover in pastel-satin dresses were white. Only two of the 11 were women of color: Pariah's Adepero Oduye and "Mission Impossible's" Paula Patton.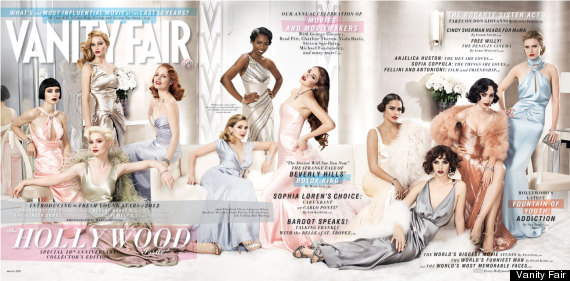 Recently, Zoe Saldana, star of the highest grossing movie of all time (James Cameron's "Avatar") told The Huffington Post that there's just not enough diversity on magazine covers, stating "There are a lot of magazines that are still sort of...that only cater to a certain demographic and only put certain people on their covers. And that's fine - I never lose hope that one day certain big magazines can broaden their exposure of what is an American face."
Zaldana added that magazines have tremendous power to bring about change. "I never like to get political, but when you have the ability, through your media, to influence a large mass of people, I would want to be a part of the evolving cycle of progress vs. keeping things the way that they are. I think that I speak for a lot of us, Americans, that I would want to see a little more diversity," she said.
TAKE A LOOK AT CELEBS YOU DIDN'T KNOW WERE LATINO:
PHOTO GALLERY
Latinos You Didn't Know Were Latinos
Calling all HuffPost superfans!
Sign up for membership to become a founding member and help shape HuffPost's next chapter
BEFORE YOU GO