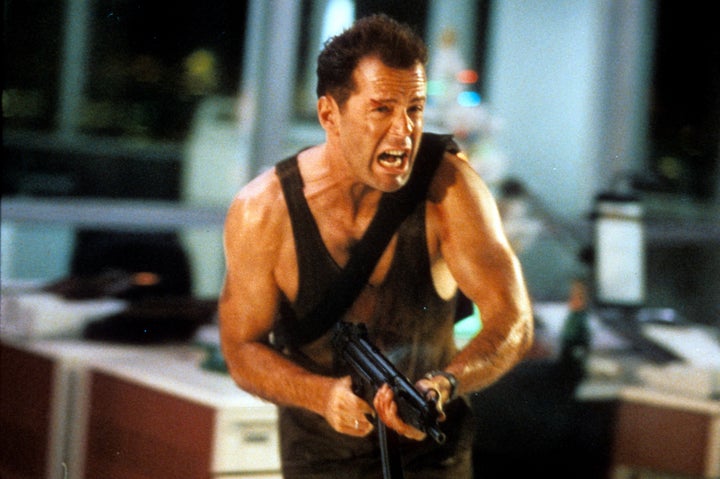 A big budget Hollywood studio and an array of writers and directors have had five chances to perfect the "Die Hard" formula -- some more successfully than others (cough Jai Courtney cough) -- so maybe it's about time someone a little less well-known took a crack at it. 
Now that's what we call entrepreneurial spirit!
Wilkinson, who describes himself as a "crazy addict" for all things "Die Hard," decided to take the franchise's future into his own hands. His proposed origin story would flash between past and present versions of McClane, as he wrestles with the murder of a child 34 years ago, while stopping a terrorist attack during a prison riot in present day. 
Check out Wilkinson's pitch below.
Wilkinson's idea entitled "Die Hard: Year One" comes to a head when McClane is imprisoned for the murder of a suspected sex-trafficker, unaware that two deadly terrorists are also housed at the "supermax" prison. 
We're gonna let Wilkinson's ending speak for itself. 
"However, the one thing [the] terrorists didn't count on was the one man who is always in the wrong place at the wrong time," he wrote. "And when it comes to John McClane, old habits die hard."
Wilkinson tweeted this message to his followers before news of his pitch broke. 
PHOTO GALLERY
Celebrity News & Photos
REAL LIFE. REAL NEWS. REAL VOICES.
Help us tell more of the stories that matter from voices that too often remain unheard.