In some ways, 2017 was a landmark year for women in movies, with Patty Jenkins directing "Wonder Woman," one of the three highest-earning films at the box office, all of which featured major female characters. Several female directors also were behind smaller, critically acclaimed movies, like Greta Gerwig's "Lady Bird" and Dee Rees' "Mudbound."
But barely anything has changed for women in the movie industry over the last decade, according to a wide-ranging new study led by University of Southern California professor Stacy Smith, who regularly examines the issue of representation in Hollywood.
Released Thursday, the report entitled "Inclusion in the Director's Chair?" found that from 2007 to 2017, there was no measurable change in the number of major movies directed by women or people of color.
Smith and her team examined the filmmakers behind the 100 top-grossing movies released in each of the years included in the study ― a total of 1,223 filmmakers and 1,100 movies. Only 4 percent of the directors were women, "a ratio of 22 males to every one female director," according to their report.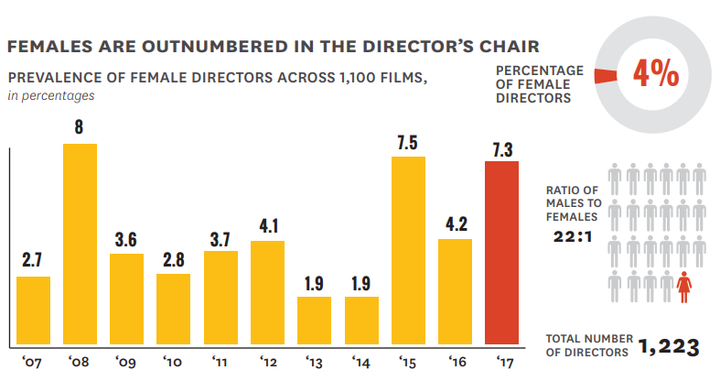 From year to year, the proportion of female directors who directed that year's top 100 films hovered between 2 and 8 percent. The study cautioned that the small, incremental changes do not represent "true progress" because, for example, none of the eight female directors included in the top 100 movies of 2017 had directed equivalent movies from 2007 to 2016.
Compared to their white male counterparts, women and minority directors often find their careers sidelined by few opportunities for advancement, such as being able to move from smaller to bigger projects. Many female directors only directed one movie over the last decade or even over their entire careers, which the study refers to as "the 'one and done' phenomenon."
"This is not true progress. Real change means that we see women working across multiple years and that the number of opportunities for female directors expand each year," Smith wrote.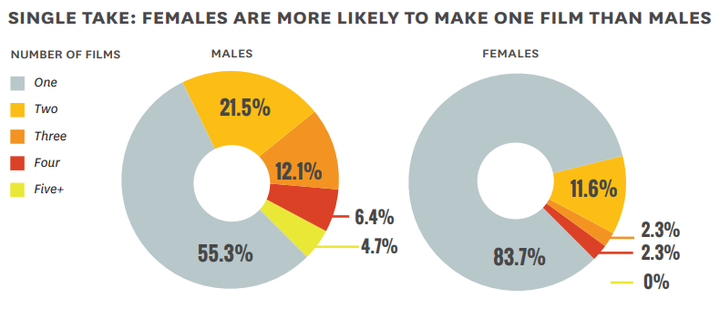 In the history of the Academy Awards, the movie industry's highest honor, only four women have ever been nominated for the Best Director prize, and only one has ever won ― Kathryn Bigelow for 2009′s "The Hurt Locker."
The USC study found similarly abysmal results for people of color directing top movies over the last decade. Only about 5 percent of the directors were black, and 3 percent were Asian.
Intertwined with the lack of opportunities and advancement for women and minority directors is the lack of them in executive roles. The people in charge of hiring and fostering new talent in Hollywood and making decisions on which movies get made are still overwhelmingly white men, according to the study.
"Hollywood's 'female director problem' has been the source of much dialogue over the past several years. The evidence reveals that despite the increased attention, there has been no change for women behind the camera," Smith said. "Mere conversation is not the answer to these problems — and the time for conversation is up. Until major media companies take concrete steps to address the biases that impede hiring, nothing will change."
Before You Go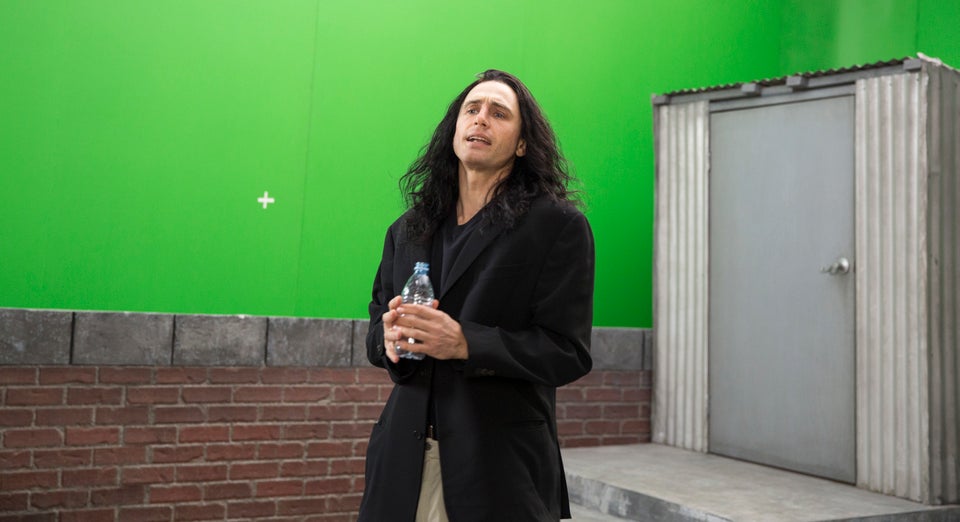 The Best Movies Of 2017
Popular in the Community