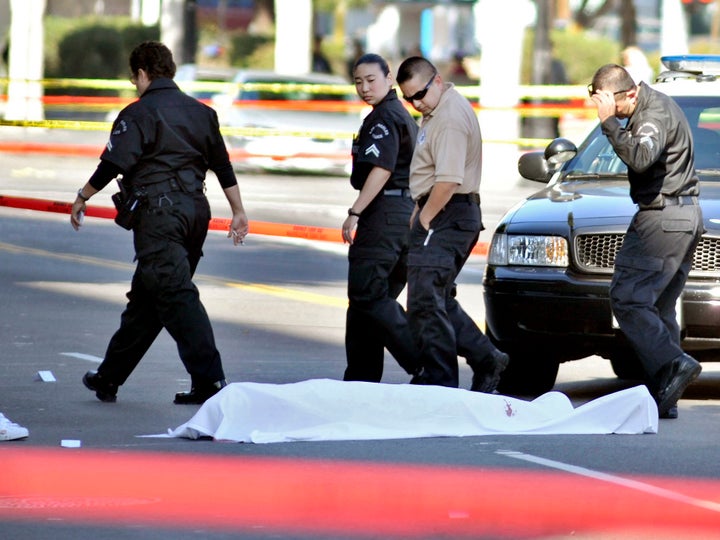 The White House is rolling out the red carpet for TOP COPS all across the nation Saturday, and two of our very own Los Angeles Police Department officers have been invited to Washington D.C. to be feted by President Barack Obama and Vice President Joe Biden.
LAPD detective Craig Marquez and officer Kevin Cotter Sr. are among 34 law enforcement officers that will be honored with the 2012 National Association of Police Organization TOP COPS award for going above and beyond the call of duty.
Marquez and Cotter both just happened to be near the corner of Sunset Boulevard and Vine Street when Tyler Brehm started randomly shooting at drivers and pedestrians December 9, 2011.
Marquez was taking a coffee break when he heard what was going on. Cotter was working an off-duty security job on a nearby movie set when he heard the shots. Both dropped what they were doing, and without any backup, radio, or information, rushed to the scene.
What they found at Sunset and Vine was horrifying. Brehm, armed with a handgun, was shooting into the air and at passing cars while screaming, "kill me" and "I'm gonna die!"
Cotter and Marquez ordered Brehm to drop his weapon. Instead, Brehm pointed his gun at them. That's when the officers took action, taking Brehm down quickly with their service firearms.
"I thought I was on my own until I saw Craig, then I had a standing chance," said Cotter. "You have tunnel vision and everything slows down. It's something I'll take to my grave."
Marquez emphasized that the heroics were all just part of the job. "You come on this job to help people," he said. "You do what you are here to do."
The only victim who was shot point-blank, a music industry executive named John Atterbery, died a few days after the attack. Two others were treated for minor glass cuts and a bullet graze wound.
WATCH an Associated Press report from the days after the shooting:
Support HuffPost
The Stakes Have Never Been Higher
Related
Before You Go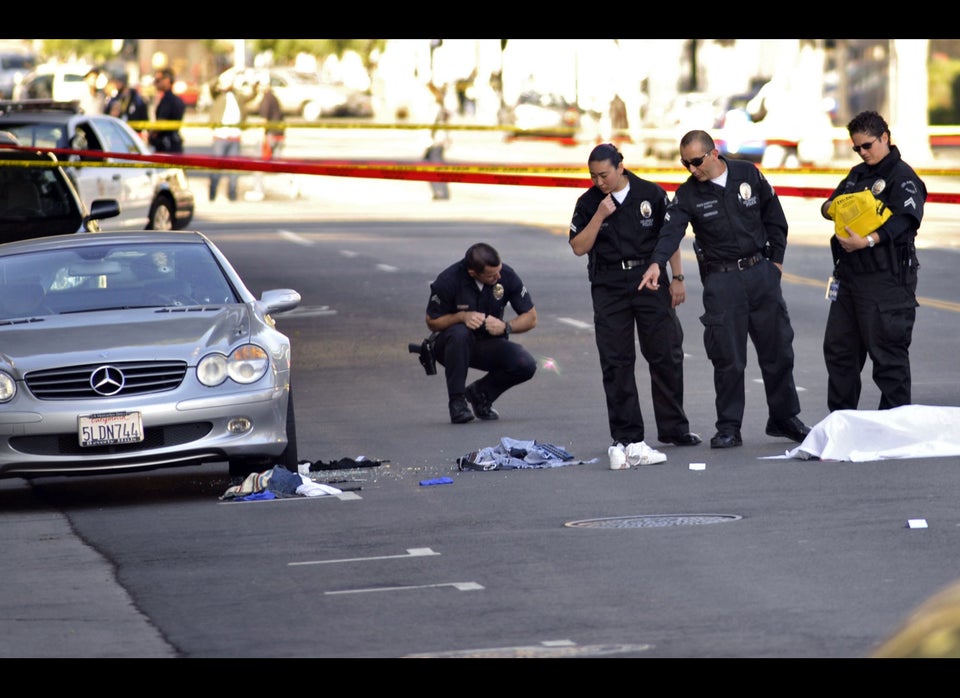 Sunset & Vine Shooting Dec. 2011
Popular in the Community