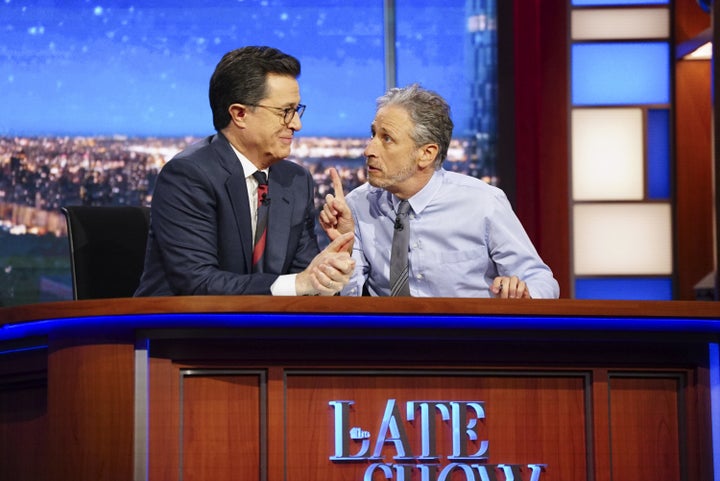 If a labor dispute between networks and studios and the Writers Guild of America continues, however, all of those shows will immediately go off the air over nine years after a writers' strike disrupted production on dozens of shows, a union official stated in a letter provided to The Huffington Post.
The strike would begin May 2, the day after the entertainment writers' current contract with The Alliance of Motion Picture and Television Producers, which represents their employers, expires.
WGA West executive director David Young sent the letter to media buyers, who purchase time slots to run commercials on TV networks, warning that the potential strike could affect programming for the 2017 to 2018 TV season. (Late-night shows, which reflect the issues of the day, would be affected instantly.) A writers' strike that lasts for months would not benefit advertisers, as networks would be forced to adjust their schedules to include reruns or other, less popular programming. The letter comes as media buyers prepare for upfronts, a period where networks debut their upcoming programming at large galas to sell commercial space.
Unlike the writers' strike that began in November 2007, however, this protest would fall during many shows' summer breaks, Deadline points out. That'd leave mainly late-night shows vulnerable to production disruptions, although Young warned that any delays in production caused by a strike could easily "postpone fall season premieres and reduce the amount of new programming available to advertisers and audiences."
Young added that "some scripted series scheduled to air in the summer of 2017 may be affected" by a strike, too, on shows where production is currently ongoing.
The WGA represents 12,000 writers in the entertainment industry who produce content for traditional networks and online services including Netflix. The Huffington Post is unionized under the auspices of the WGA-East.
Union members claim their pay has declined in recent years as networks produce shorter TV seasons because of a shift in television trends: While many of today's popular shows include just around a dozen episodes, they take a similar amount of time to write as traditional, two-dozen-episode seasons. Writers, then, end up with less compensation.
Late last month, WGA called for a strike authorization vote, which is set to take place April 19, per Variety. If passed, the vote would give the union authority to enact a strike.
Earlier this week, the AMPTP issued a response to ongoing criticisms by the writer's organization, stating, per Variety, "Our objective continues to be to reach an agreement with the WGA at the bargaining table."
The 2007 strike lasted 100 days, ending in February 2008, as writers sought a larger share of digital revenue.
Popular in the Community