It's Hollywood's biggest weekend. The 87th Academy Awards takes place on Sunday, February 22, 2015. The event attracts more stars to Los Angeles than any other award show. Actors, musicians celebrities of all kinds (even reality personalities) have converged on LA to edge their way into popular annual Oscar® events.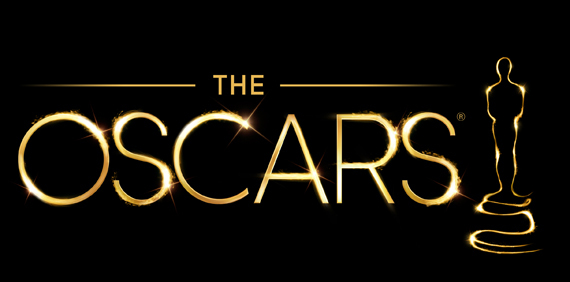 Many of us may never experience what it's like to watch the Academy Awards live at the Dolby Theater, and there may not be a chance in hell of getting into A-list events such as the glamorous Vanity Fair Oscar party or the famed Elton John Oscar party, but don't despair...there are plenty of Oscar events for us common folk.

Be the star of your own event, and help a deserving charity while doing it. Attend with friends or make new ones. There are several events open to the public where you can glam up and strut your stuff. Of course, the amount of strutting you do may depend on your budget. Be aware that not all Oscar events are working with charities...below are some options that may peak your interest.
In West Hollywood, experience a flamboyant Oscar party presented by the well-known restaurant - the Abbey. Taking place at the Vineyard Beverly Hills, the event also doubles as a fundraiser for Aids Project Los Angeles. There is a sit-down dinner with red carpet arrivals coverage starting at 4pm. Vineyard Beverly Hills is located 1652 Tower Grove Dr., Beverly Hills, 90210. Tickets run from $100 all the way up to $1000 per person. At this time, most of the higher priced tickets are sold out. See APLA website for more info.
Another important nonprofit organization that will benefit from an Oscar viewing event is the Leukemia & Lymphoma Society. Although the fundraiser is not an official Leukemia & Lymphoma Society event, this will be the second year Upper West Restaurant will participate as a host donating twenty-five percent of all sales from this Hollywood inspired celebration.
Sara Fay, a volunteer for LLS, came up with the concept last year. "I decided on an Oscars watch party because it seemed like a fun event to watch with friends at a bar, and it's for a good cause," explained Fay. She has been frequenting the restaurant for years. "I love the food, the beer list, and the atmosphere!"
This year, Lindsey Adelstein has teamed up with Fay to co-host this important benefit. Attendees are encouraged to arrive early for the viewing party, if they choose to participate in the Oscar winner prediction challenge. Prizes and additional drawings will be part of the event.
The Santa Monica restaurant is known for its incredible cuisine, and as always patrons will enjoy a delectable foodie experience prepared by the one and only Chef Nick Shipp. Upper West has been host to numerous fundraisers and benefits raising awareness and funds for important causes.
On Oscar night, the restaurant will once again give back to a deserving charity and donate twenty-five percent of all sales to the Leukemia & Lymphoma Society. Be sure to make your reservations soon, as the event is filling up. There is a suggested donation $20. The Full menu will be available.
The viewing event starts at 4:30pm and runs throughout the duration of the award show. Upper West is located at 3321 Pico Blvd. in Santa Monica. For more information, call 310.586.1111 or visit TheUpperWest.com. To find out more about LLS, see LLS.org.
MEND (Meet Each Need with Dignity) hosts its fifth annual Oscar viewing party. Last year's event raised over $250,000 to aid in its mission to support the homeless. The event will feature celebrity guests and a silent auction, as well as an Oscar trivia contest.
Start on the red carpet at 4pm - make sure to be there by 5pm for the start of the show. At 6pm, satiate your appetite on the cuisine of the celebrated Wolfgang Puck. The gala takes place at the Globe Theatre located at Universal Studios Hollywood, 100 Universal City Plaza, Universal City, 91608. Tickets are $275 per person. Call 818 686-7323 or email to rsvptoday@mendpoverty.org
Or experience the Academy Awards at an enticing Masquerade Ball presented by the PULS Cardiac Test along with MEMAH and Women Network. The event will primarily benefit the GUARDaHEART Foundation whose mission is to fight heart disease with a simple message: "Learn. Detect. Prevent." Attendees are encouraged to dress in masquerade attire. The event begins at 5pm at a private location, which will be revealed after ticket purchase. Ticket price includes entertainment, dinner, cocktails and more. http://www.unmaskheartdisease.com/ Tickets range from $250 for general admission to $500 for VIP. Click here to purchase tickets.
Now in its twenty-fifth year, A Night of a 100 Stars continues at a new location...the Beverly Hilton Hotel. Offering a chance to hobnob with "stars," anyone can purchase a ticket to this event (if you've got deep pockets). You'll enjoy a glamorous event, also attended by past Oscar winners and well-known celebrities. The event features a red carpet entrance, dinner and drinks, and various Oscar related activities. The 25th Annual Night of 100 Stars Awards Gala is hosted by Norby Walters. In addition to a formal sit-down dinner during the viewing, there will be an open bar featuring Oscar inspired cocktails served for the duration of the party.
This year marks a special nod to the Walters family due to its involvement in the five- time Oscar nominated film WHIPLASH (Bold Films).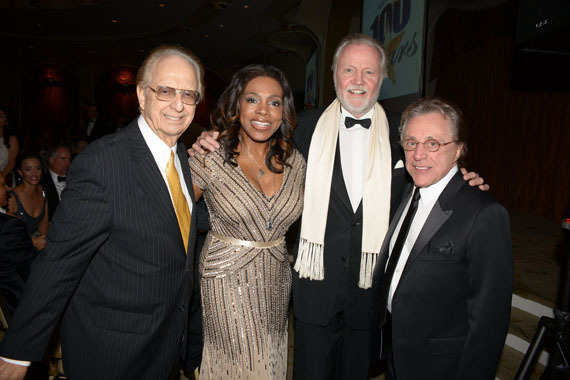 See image: Norby Walters Sheryl Lee Ralph Jon Voight Frankie Valli; photo by Glen Lipton Photography
The Beverly Hilton Hotel, 9876 Wilshire Blvd, Beverly Hills, 90210. The cost of a ticket will set you back...$1000 plus $25 service charge. Check out the website for more info nightof100stars.com or 310-446-5416, Nightof100stars@aol.com
Popular in the Community