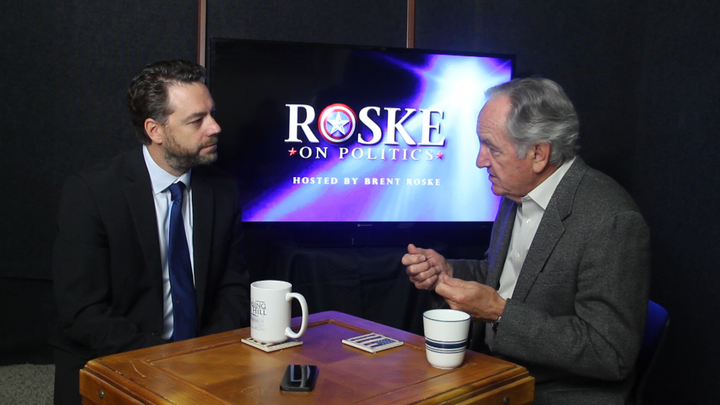 DES MOINES, Iowa After more than a decade in Los Angeles as an NBC creative director and having made the rounds at Sundance and Cannes, Des Moines might seem a bit sleepy for director Brent Roske.
"It's a thrill," said Roske, digging into a Hungry Man breakfast at local favorite Mullet's. "It's an adrenaline rush being here."
Roske, 41, has long transversed the worlds of politics and entertainment, both real and scripted. He produced the political web series "Chasing the Hill," starring "The West Wing" alum Richard Schiff and featuring cameos from real-life politicians like Democratic Virginia Gov. Terry McAuliffe. He next ran for Congress against 17 other candidates vying to replace retiring California representative Henry Waxman. A profile of the wild 2014 race in The New York Times Magazine, "The Real Candidates of Beverly Hills," led with a scene aboard Roske's 45-foot yacht.
Now the longtime coastal dweller speaks with a convert's zeal about Des Moines, which he touts as the next big magnet for creative types alongside the likes of Austin and Portland. He said a recent Politico Magazine story on how "America's dullest city got cool" was dead right. And he raves about his neighbors' generosity, local politicians' accessibility and Des Moines' affordability compared to places like Brooklyn. 
"It has a strong artist community," Roske said of his adopted city of just over 200,000. "We just need, physically, more human beings right now." 
Roske has had a burst of creativity since moving a year-and-a-half ago into a late 19th century house within spitting distance of the state capital.
He staged a play about Abraham Lincoln in the capital, where audience members watched from legislators' desks, and now hosts the weekly TV show "Roske on Politics" on a local ABC affiliate. He's interviewed all the major 2016 candidates -- if you count the 17 seconds or so he got with Hillary Clinton -- and Sunday's half-hour episode will be devoted to an interview with Sen. Bernie Sanders. (I-Vt.)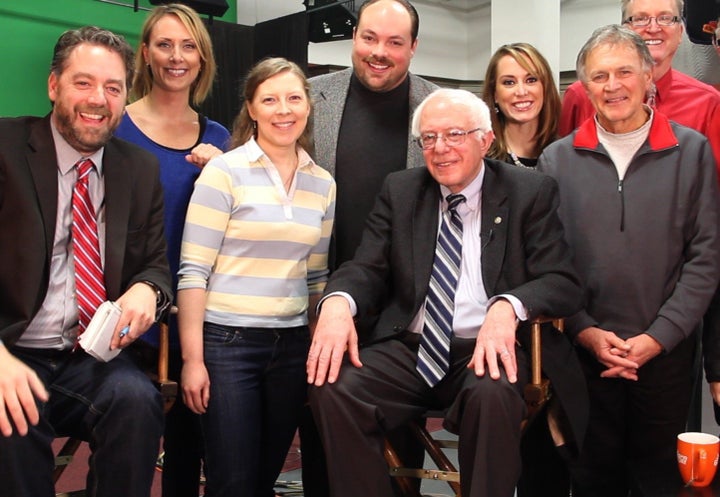 Roske also wrote and directed a scripted drama about the caucus process, "Courting Des Moines," which premieres Sunday night at the Varsity Theatre. The film picks up where "Chasing the Hill" left off. Congresswoman Samantha Clemons -- played by Melissa Fitzgerald, also of "The West Wing" -- is now running for president and heads to Iowa, where the real-life Democratic and Republican caucuses will be held Monday.
"It's a very entertaining, light portrayal of the Iowa caucus process," Roske said. "It's as positive as 'House of Cards' is negative."
Former sen. Tom Harkin (D-IA), who appeared on Roske's show when a spare bedroom served as a makeshift studio, is co-hosting the premiere event. 
Like "Chasing the Hill," the film uses the real-life political media circus as a backdrop for a fictional portrayal of political figures. "Courting Des Moines" features actors playing politicians and politicians, like former Pennsylvania Gov. Ed Rendell, acting (he plays the president). Media figures, like ABC News political director Rick Klein, also make cameos. Roske also wrote fictionalized versions of some real-life local pols, many of whom get to see for the first time Sunday night how they've been depicted on screen. 
Some locals, accustomed to journalists and filmmakers pouring into the state every four years and doing live shots in front of hay bales, can be wary of an out-of-towner serving up well-worn cliches about life in the Hawkeye state. But Roske said he's reassured Iowans that isn't his intention. 
"This a love letter to the Iowa caucus process," Roske said. "I'm a huge believer in the caucus process. I think it's the last true bastion of American democracy -- here and New Hampshire. So I want this movie to help in whatever part it can to solidify this place."
There's long been criticism of a primary process in which Iowa and New Hampshire, states with small populations and little diversity, have a disproportionate effect on the presidential race. Roske, however, sees Iowans taking their role seriously in assessing the candidates and believes the sort of retail politics that's traditionally worked in the state marks a crucial test for every White House hopeful. 
"Iowa's job is not to pick the winner," he said. "It's to winnow the field, to find out who can talk one-on-one. And if you can't sit down with them at their kitchen table and care about them, that their sister-in-law just went in the hospital, you're not fit for the job of president."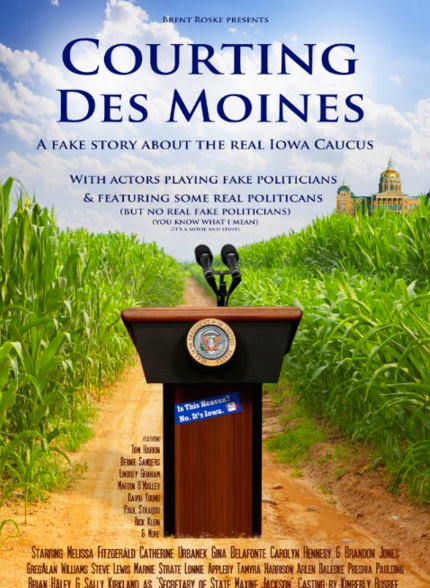 Roske's gotten to know the men and women who want to be president this election cycle through "Roske on Politics," which airs after ABC's "This Week" in Des Moines and is now broadcast in a second, crucial market for political junkies. "Roske on Politics" also airs after "Meet the Press"on NBC's affiliate in northern Maryland and Washington D.C  He owns the TV show and has a hand in all aspects of the low-budget production -- from shooting himself on location to editing and writing captions. 
Though presidential candidates, and the traveling media horde, will move on from Iowa after Monday night, Roske said he's not worried about keeping the show going. He plans to travel to South Carolina ahead of that state's primary and will do a month-long stint in Washington D.C. Still, the show is not just about campaigns, he said, but more broadly serves as nonpartisan venue for conversations about issues not necessarily tethered to a national race. "I don't even say bipartisan," Roske said. "It's a show about politics. To me, that's not a partisan discussion."
One of Roske's favorite episodes featured an interview with a Muslim woman who emigrated from Bosnia, pegged to Donald Trump's proposal to ban Muslims from entering the United States. Another favorite examined homeless youth, he said.
Roske, who was raised in Minnesota and still has family there, said he intended on renting out the Des Moines house after finishing the movie and heading back to California. But in the process, Roske said he "literally fell in love with Des Moines."
"Making 'Roske on Politics' is the most creative and mentally fulfilling thing I've ever done," he said. "I want to keep doing it until I drop dead."
Calling all HuffPost superfans!
Sign up for membership to become a founding member and help shape HuffPost's next chapter