Hundreds of demonstrators brought an online movement to life Sunday, marching across Hollywood to denounce sexual assault and harassment.
The Me Too Survivors' March shares a name with the online #MeToo movement, in which scores of victims of sexual assault or harassment shared the hashtag ― sometimes with their own stories of abuse ― on social media in recent weeks to show the pervasiveness of the problem and to encourage other victims to come forward.
"Me too is everywhere," Burke told the crowd. "This issue will not be ignored. Every hashtag is an act of bravery. Behind every hashtag is a person. Today is a reminder that we are living breathing humans and not just hashtags."
Broadcast journalist Lauren Sivan, one of dozens of women to allege sexual misconduct against Hollywood mogul Harvey Weinstein, helped organize the Take Back The Workplace March.
"You are all brave," Sivan told demonstrators before marching. "Bravery comes in many different forms. You don't have to wear a flak jacket to make America a better place to live and to work and you're all doing it by being here today."
Sivan has accused Weinstein of cornering her 10 years ago, exposing himself and masturbating in front of her.
Marchers stepped over stars on the Hollywood Walk of Fame dedicated to some of the high-profile men accused of sexual misconduct, including actor Kevin Spacey and President Donald Trump.
See photos and video from the event below: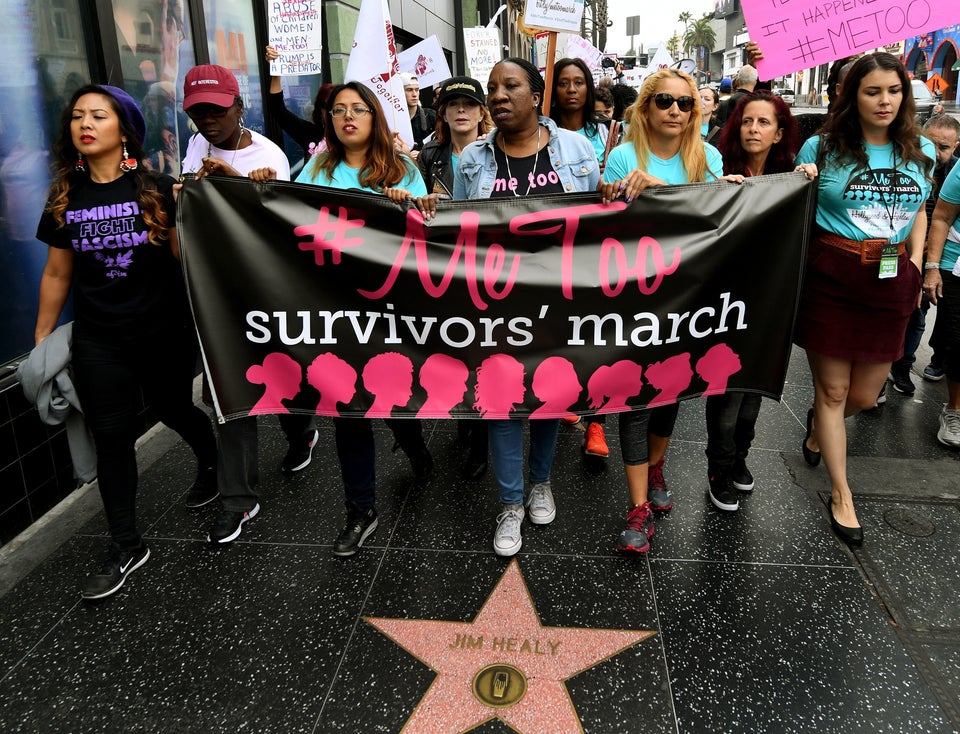 MARK RALSTON via Getty Images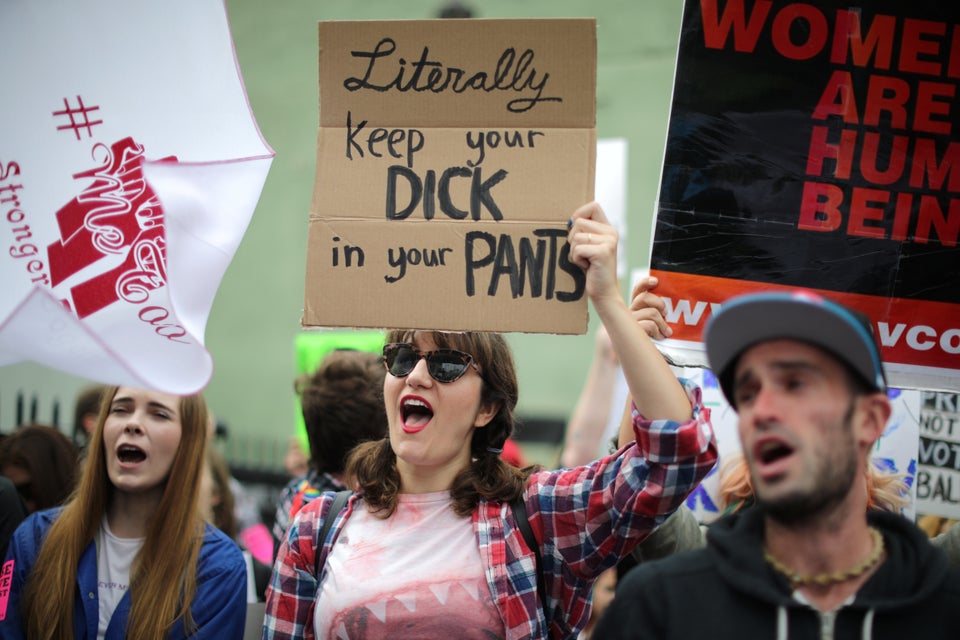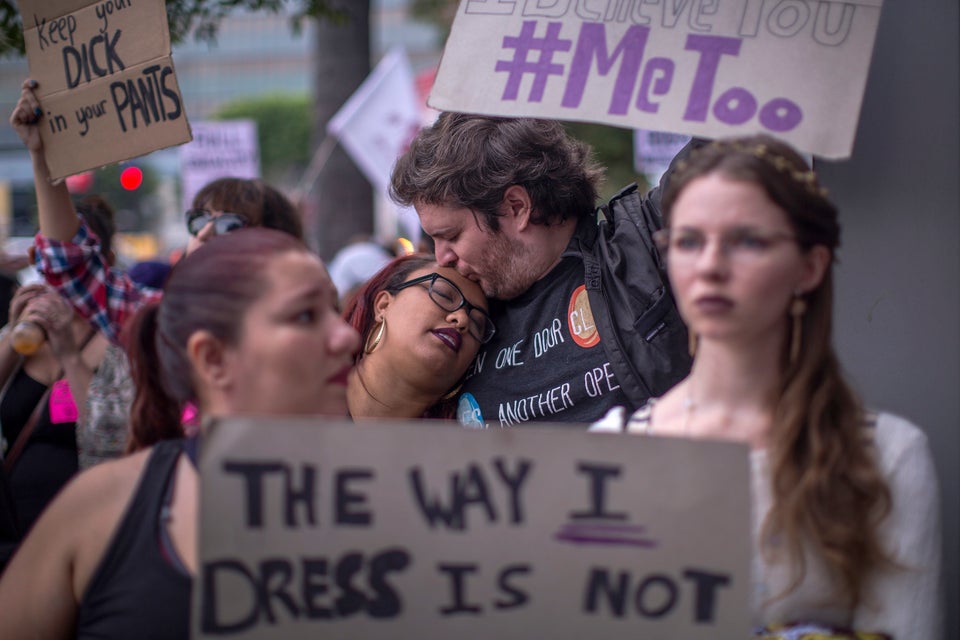 David McNew via Getty Images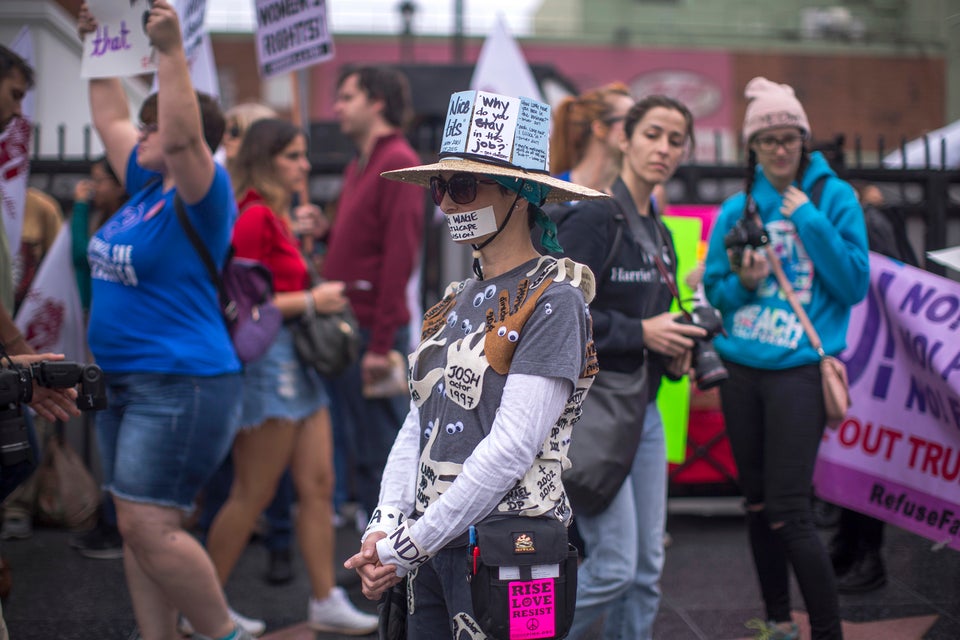 David McNew via Getty Images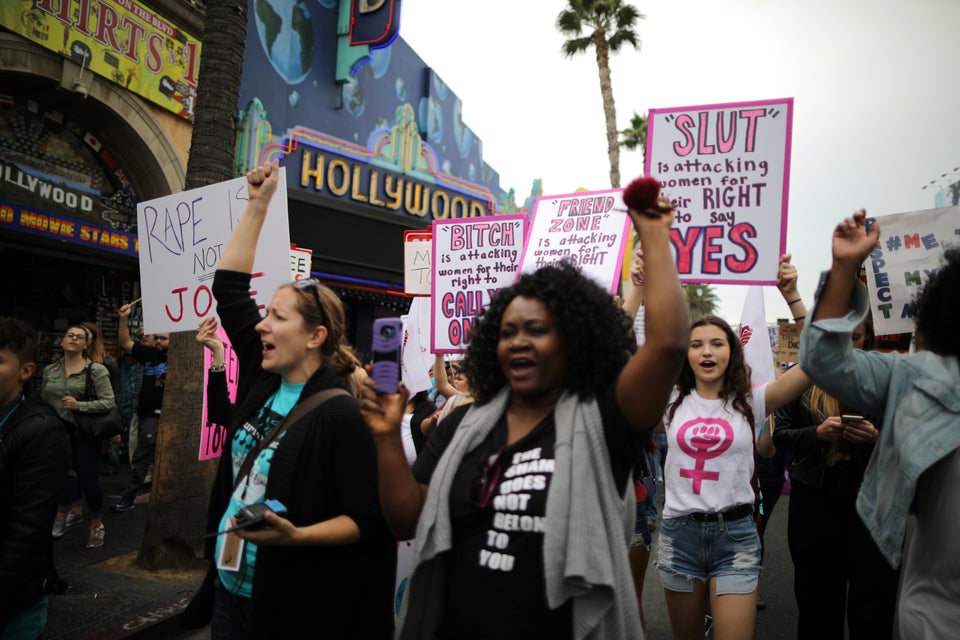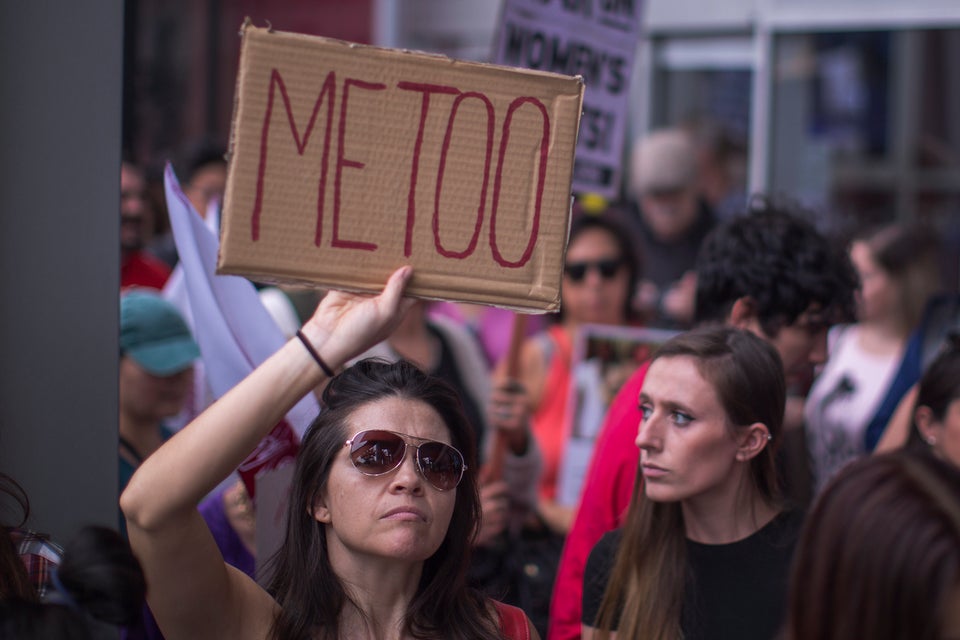 David McNew via Getty Images
Popular in the Community