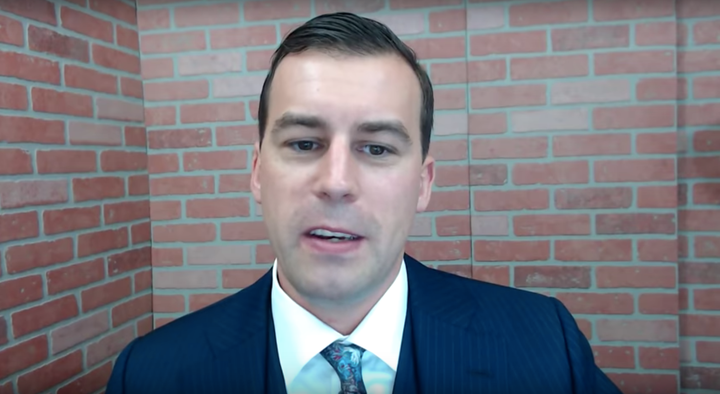 Despite being deemed too hateful for a website that's become a haven for neo-Nazis and white supremacists, Little is still freely spouting anti-Semitic rhetoric on YouTube and Twitter.
On Gab, Little advocated for the mass torture of Jews and threatened to destroy a Holocaust memorial with a sledgehammer. He also defended former Gab user Robert Bowers, who killed 11 people at a synagogue in Pittsburgh last month and shared many of Little's posts. Microsoft threatened to pull Gab from its hosting service in August after Little posted a message calling for the "complete eradication" of Jews. Little "crossed the line by encouraging [his] followers to harass private citizens who were not the subject of any public controversy," Gab said in a statement announcing the permanent suspension, noting the rare decision "was not taken lightly."
Gab declined to speak to HuffPost about Little's ban. The platform's community guidelines prohibit illegal activity, spam and abuse in extreme cases, but it places minimal restrictions on speech and maintains that "the only valid form of censorship is an individual's own choice to opt-out." Twitter and Google-owned YouTube, which have both vowed to crack down on hate speech, offered no explanation as to why Little is still active on their sites and did not comment on whether his content currently violates their policies.
Even Little is surprised his Twitter and YouTube accounts are still online. He told HuffPost he had responded to Gab's ban by "rededicating myself to real-life activism." He did not elaborate.
"It's now to the point on Gab where if you're effective at waking people up to the Jewish question, you're removed," Little said shortly after his suspension in a livestream video on YouTube, where he frequently goes on anti-Semitic rants, promotes white nationalism and encourages viewers to march against "Jewish supremacy."
On Little's channel, which has nearly 6,000 subscribers, commenters often express their support for his ideas and parrot his hate speech. To earn money from ads on YouTube videos, users must have at least 1,000 subscribers and 4,000 watch-hours in a one-year period. Little did not immediately confirm if he earns money on the platform. YouTube has flagged many of his videos as inappropriate or offensive, but all are still viewable. The company did not immediately respond to HuffPost's requests for comment.
On Twitter, Little spends much of his time spreading false information and attempting to paint his anti-Semitism as a form of brash political incorrectness and a stand against censorship. Twitter told HuffPost that it previously temporarily suspended Little's account for violating its rules but has not banned the account.
YouTube and Twitter have both come under fire for failing to address the brazen hate speech, misinformation and extremist content flourishing on their platforms. Under mounting public and political pressure, both sites, as well as Facebook, have agreed to hasten their removal of hateful content. All three banned conspiracy theorist Alex Jones earlier this year for violating their policies, but their enforcement of such policies has been widely criticized as inconsistent and ineffective.
Related
Popular in the Community