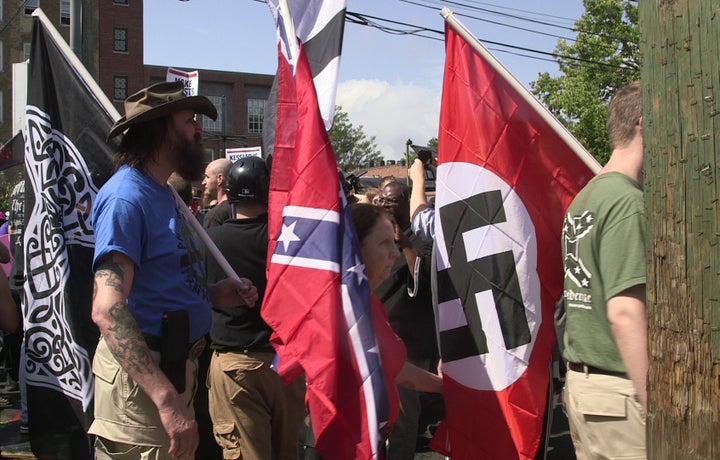 The United States Holocaust Museum has added its voice to the growing condemnations of Saturday's deadly protest in Charlottesville, Virginia, asserting that "Neo-Nazism in any form is antithetical to American values and has no place in American society."
"Holocaust history teaches that the targeting of Jews was central to Nazi racist ideology and that it began with hateful rhetoric," the museum's statement continued. "By the end of World War II, the Germans and their collaborators had murdered six millions Jews and millions of other innocent civilians, many of whom were also targeted for racial reasons."
The Washington, D.C.-based memorial museum went on to express hope that their efforts will encourage both leaders and citizens "worldwide to confront hate, prevent genocide, and promote human dignity."
The museum's reproof came one day after white supremacists held a "Unite The Right" rally in Charlottesville.
An Ohio man who's suspected of driving his car into a crowd of people protesting the event ― an act that killed a 32-year-old woman and injured more than a dozen people ― had earlier in the day been photographed standing with a white supremacist group and holding one of their emblems.
That man, identified by police as 20-year-old James Alex Fields Jr., was recalled by one of his former high school teachers as infatuated with Nazis and Adolf Hitler.
Popular in the Community