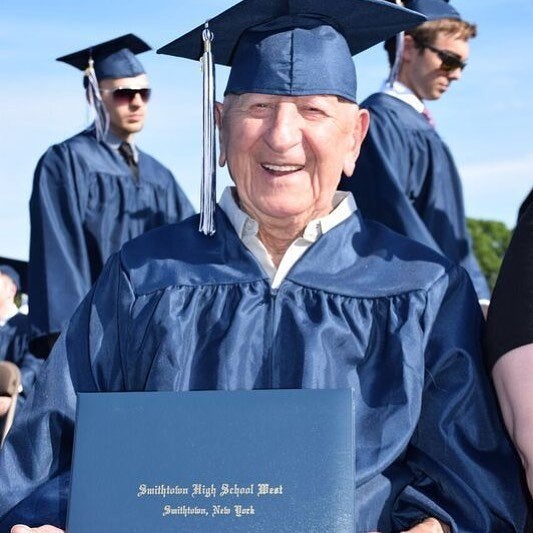 Growing up in a Polish Jewish family during World War II, Mordechai Miller spent years of his childhood hiding in attics, bunkers and even open fields to escape the Nazis. He said his parents could barely find him anything to eat during that time. A formal education was completely out of the picture.
Decades later, the 87-year-old Holocaust survivor was finally given a chance to achieve his lifelong dream of graduating from school.
On June 21, Miller received a special honorary high school diploma from Smithtown High School West in New York. Wearing a navy blue cap and gown, he walked across a stage erected in the school's football field, shook hands with faculty and posed for pictures ― as the crowd gave him a standing ovation.
The East Northport resident told HuffPost the recognition he got was "very touching."
"It was a whole big thing," Miller said. "It was hundreds of student graduates ― and then me. An 87-year-old graduate."
"I appreciated it very much, that I got some recognition," he added. "I'm not used to these things, coming from my background."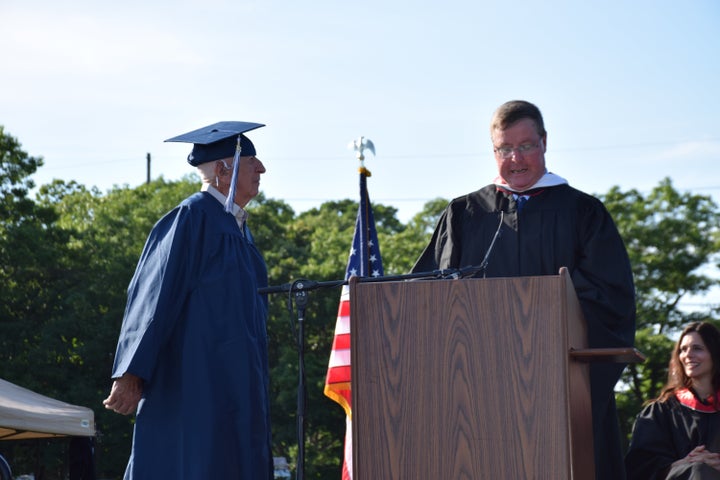 Miller was born in Jablonna, a small town near Warsaw, in 1931. He attended the first grade and finished just one year of formal education. When the Nazis invaded Poland in 1939, Miller's life changed drastically. His family was forced to move into a Jewish ghetto in the nearby town of Legionowo. His father built a hiding space in the attic of the home they were staying in. Members of his family hid in that spot during the liquidation of the ghetto. Neighbors who didn't escape the Nazis were taken to the Treblinka extermination camp, Miller said.
For the next few years, Miller said his family moved around to different hiding spots in Poland. For a while, they lived in a Polish woman's attic. They spent a short time in a bunker, which he said was like "sitting in a tiny grave." His mother refused to stay in the bunker for long.
Miller remembers his mother saying, "I'm going to be buried for a long time, I don't want to be buried alive."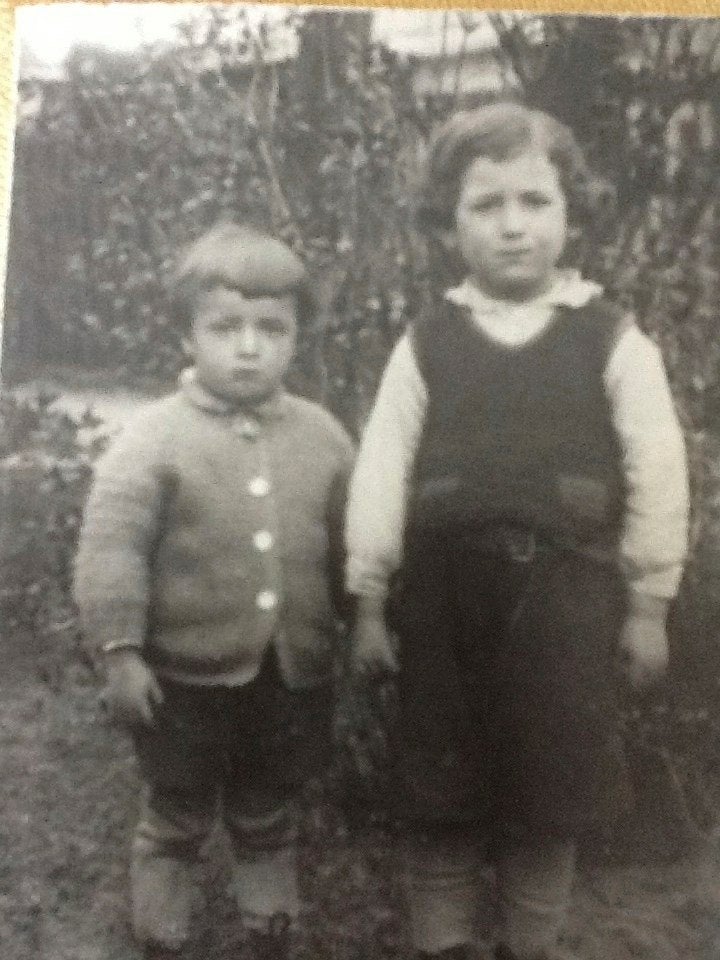 Most of the time, Miller said, his family camped out in a forest, exposed to the rain and snow.
"Our eyelids were frozen," he said.
After the war ended in 1945, Miller's father opened up a business in Poland. Life was beginning to return to normal ― until anti-Jewish violence began breaking out again. When his father learned that over 40 Jews had been killed in a pogram, they decided to leave Poland for good.
The family moved to Israel. In 1956, Miller immigrated to America. He got married and lived in Brooklyn for a while before moving out to Long Island. He started a business dealing with truck parts.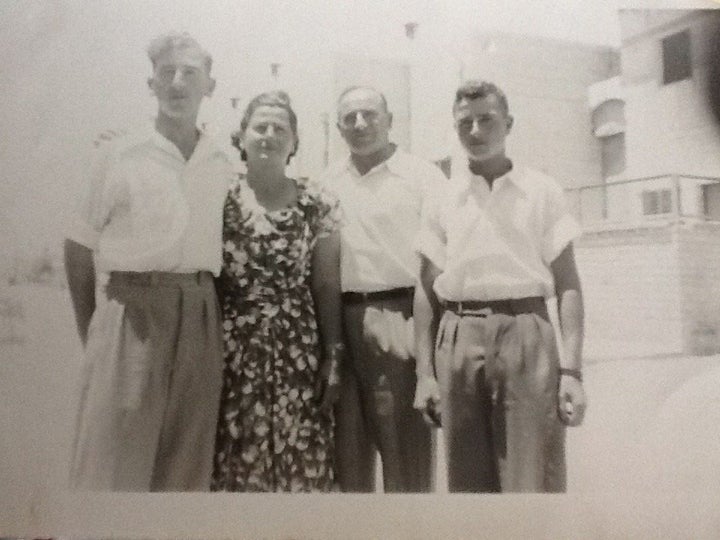 Even though he was deprived of the opportunity to get a formal education, Miller said, "Don't feel sorry for me."
"I'm OK. I speak a few languages, I read and write in some languages. I can hold on my own," he said. "I read a lot of books. That was my education."
Miller now has four children, six grandchildren, and two great-grandchildren.
About 10 years ago, Miller began to share his stories with students in a Holocaust and Genocide elective class at Smithtown High School West. Teacher Christina Cone said Miller often speaks to the class about his mother's kindness and generosity, and how neighbors returned that kindness to their family during tough times.
Miller also often shared how much education meant to him and how he was denied one. That inspired Cone and her students to push for the school to grant him an honorary diploma.
"I want Mordechai to know how appreciated he is to me and the younger generation," Cone told HuffPost. "I believe that Mordechai has the character of his mother and takes the time to inspire others to live a life of good character. What better way to honor his message than to do something kind for him?"
Miller told HuffPost that his biggest dream for students today is for them to live a good, "normal life," free of the worries and challenges that he experienced as a young person.
He said he tries to remind students to be appreciative of life's blessings.
"I tell them how lucky they are, that they have beautiful schools, libraries. All the knowledge is right in front of them, they just have to look it up and take it," he said. "That's what I tell them. To appreciate what they have."
This story has been updated with additional photos of Mordechai Miller and with comment from Christina Cone.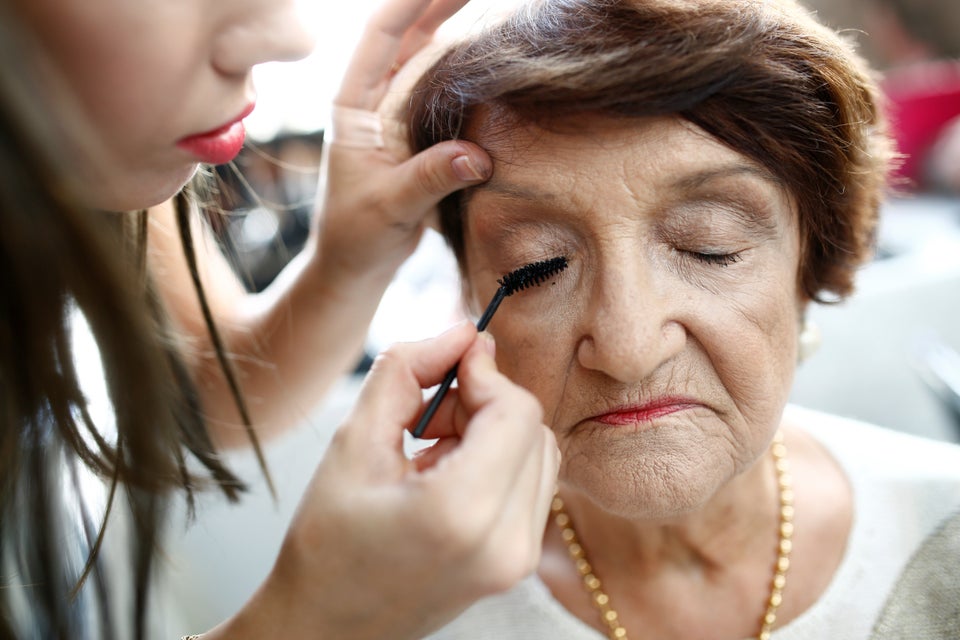 Holocaust Survivor Beauty Pageant In Israel