Judah Samet pulled into the parking lot of Pittsburgh's Tree of Life synagogue on Saturday at 9:49 a.m., making him about four minutes late to the service, he told the Forward. As soon as he did, a man dressed in black tapped on his window and advised him to back out because there was an active shooting going on inside the synagogue, Samet said.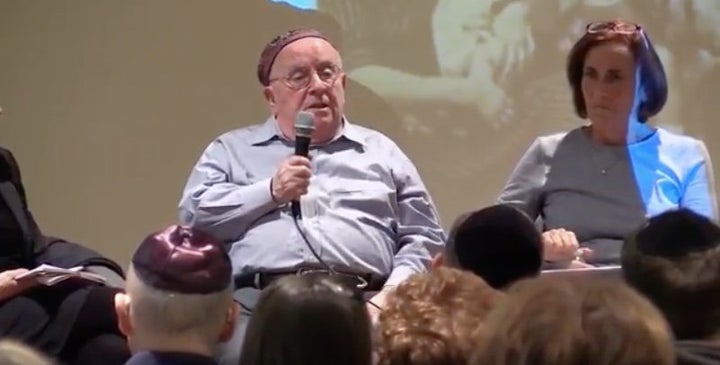 Samet said he then witnessed a brief shootout between police officers and the gunman, before managing to pull out of the parking lot unharmed.
"I was in the line of fire," he told the Forward, recalling how the shootout took place about four feet away from him.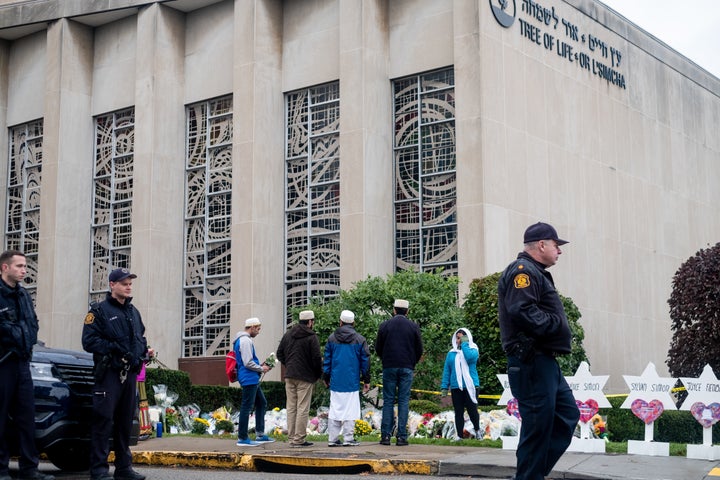 Samet said he was late to services this week because he was having a conversation with his housekeeper. 
Reflecting on flashbacks to the anti-Semitism he witnessed during the Holocaust, which came to him again this weekend at his home synagogue, the octogenarian told The Washington Post, "It never stops."
"It's almost like, 'Here we go again,'" Samet said. "We're now more than 70 years away from it, and here it happens all over again."
Watch Judah Samet share his story about surviving the Holocaust in the video below.
Samet is a prominent member of Pittsburgh's Jewish community and is often called on to speak about his experiences during the Holocaust.
When Samet was just 6 years old, the Nazis forced him and his family to board a train from their home in Debrecen, Hungary, to Auschwitz, the notorious concentration camp in Nazi Germany-occupied Poland. But when the train route was blown up by Slovak resistance fighters, the family was redirected to Austria, where his parents worked in a lumberyard owned by an Austrian Nazi. Later, the family was relocated to Germany's Bergen-Belsen concentration camp. The family stayed at that camp for 10 months.
"The whole camp was like a big toilet," Samet told the Pittsburgh Tribune-Review in an article last year. He remembered that prisoners survived on hard black bread and "some flavored water called soup."
About 50,000 people died at Bergen-Belsen, according to the U.S. Holocaust Memorial Museum ― including the renowned Jewish writer Anne Frank. Before the camp was liberated by British forces in 1945, the family boarded a train bound for another concentration camp. The train was liberated by American troops in Berlin before it could reach its destination. 
"We thought this was where we were finally going to be finished off," he told the Pittsburgh Tribune-Review about the moment his family spotted the Americans. "When the tank came out, the gun was not aimed at us. A soldier came out, and he did not have the Nazi uniform. My father, who was studying English, yelled 'Americans!'"
But the jubilation of finally achieving freedom wouldn't last long. About a week later, Samet said, his father died of typhoid.
The family traveled to France before moving to Israel, where Samet finished high school and served in the army. Samet eventually moved to the U.S. and settled down in Pittsburgh.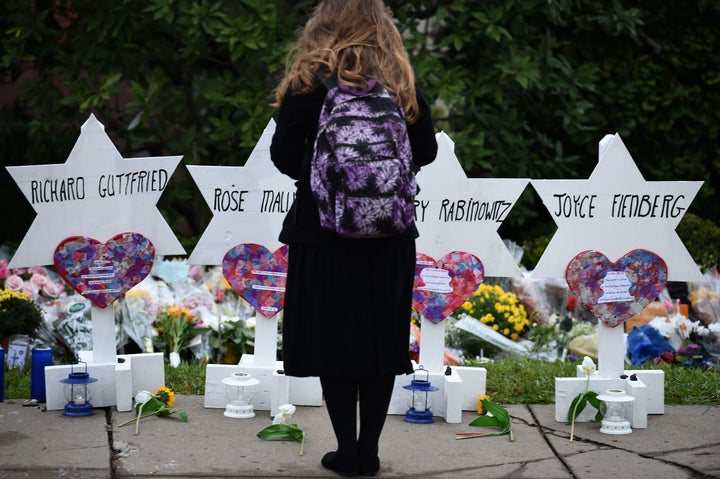 Samet, a Jewish Republican and a strong supporter of President Donald Trump, dismissed the idea that the president's rhetoric has contributed to a recent rise in anti-Semitism in the U.S.
"I don't fall in love with people, except my family, but I love him for what he's doing," Samet told The Washington Post.
Samet has been attending Pittsburgh's Tree of Life synagogue, a Conservative Jewish congregation, for 54 years, according to The Washington Post. As a result, he said he was close with the victims of Saturday's attack.
Samet told the Forward that Rose Mallinger, a 97-year-old woman who died in the shooting, used to sit in the pews right behind him inside the synagogue. He believes that if he had actually made it inside the synagogue on Saturday, he would have been in the line of fire. 
"My God, my story doesn't end," he said.
REAL LIFE. REAL NEWS. REAL VOICES.
Help us tell more of the stories that matter from voices that too often remain unheard.
BEFORE YOU GO
PHOTO GALLERY
Jewish Social Justice Organizations