This past weekend, 89-year-old Hermina Hirsch stood on a baseball field in front of a microphone. Less than two minutes later, she had finally fulfilled her lifelong wish.
Hirsch, a Holocaust survivor, sang the national anthem before the Detroit Tigers took on the Tampa Bay Rays on May 21. According to The Associated Press, the 89-year-old, who was born in Czechoslovakia, has dreamed of singing the patriotic tune at a Major League Baseball game. That dream finally came true at Comerica Park in Detroit, where she was surrounded by family, friends and fellow Tigers fans.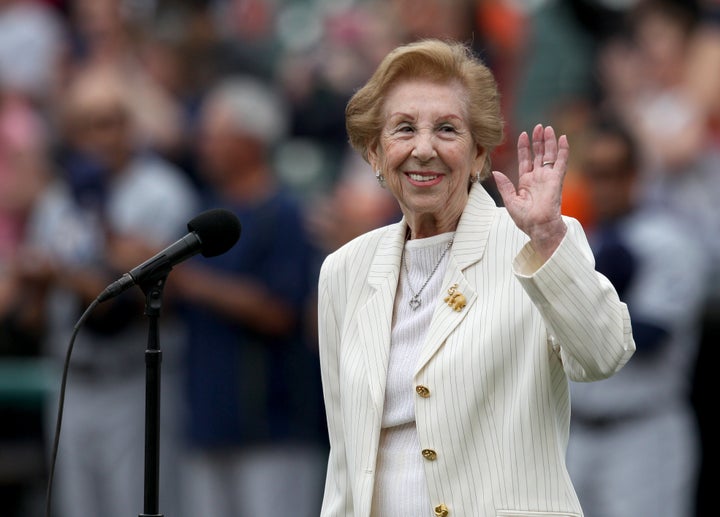 "It's one of her favorite songs just because she's so patriotic," she said. "Just because of everything that she's been through and how she got here."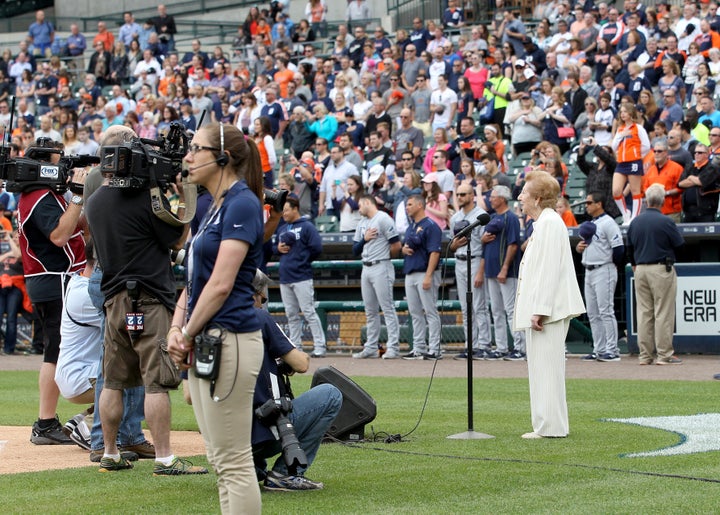 On Sunday, Hirsch's granddaughter also thanked friends, family and fans of her grandmother's performance for their support and wrote on Facebook that her grandmother "is such an inspiration."
"There's so much hate in this world, and this is positivity at its finest," she wrote.
Watch part of Hirsch's performance below.
Related
Before You Go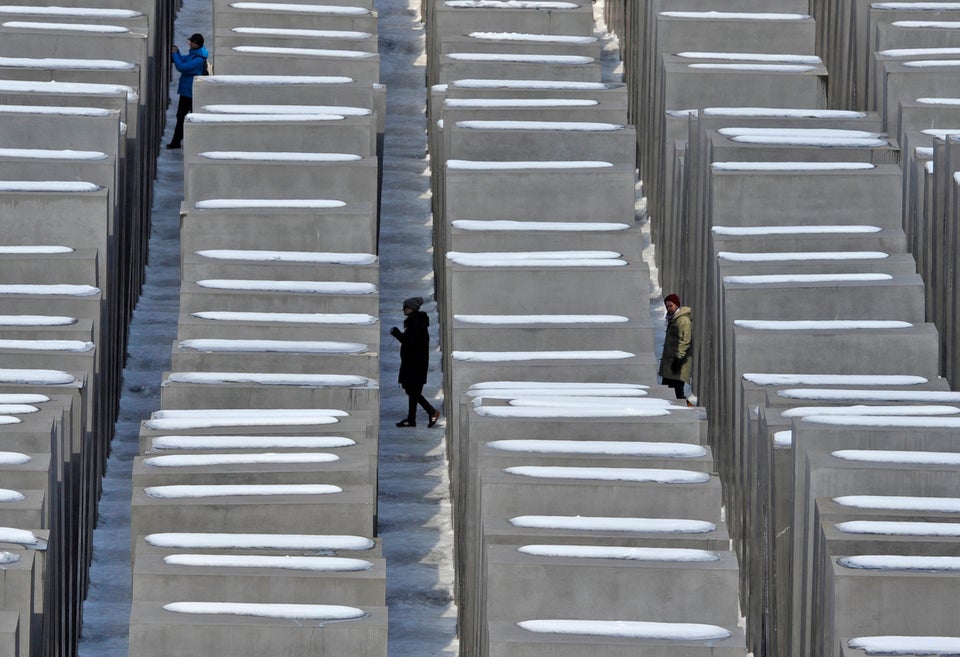 Holocaust Memorials
Popular in the Community