Fans often ask me at readings which of my many books is my favorite. The answer doesn't pop up immediately, because I've published in many genres: memoir, mystery, literary novel, short story collections, psychology, biography/literary criticism, historical fiction, Jane Austen mash-up, vampire, writer's guide, and essay collections.
I love them all, or I wouldn't have written them, but my 19th book (and third memoir) My Germany has a special place in my writer's heart. It's more deeply personal than my other books, and it's also the one I struggled with most.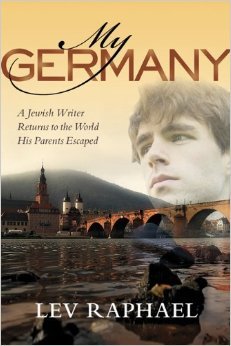 I'm the son of Holocaust survivors, and I've been writing fiction and essays about The Second Generation longer than almost any other American Jewish author. But until the early 2000s, Germany itself had always felt off-limits to me as a subject. After my mother died, I started trying to find relatives of hers via the Internet. That on-line search gradually led to a very distant cousin of hers--by marriage--in Magdeburg, the city where she had been a slave laborer in a munitions plant at the end of World War II.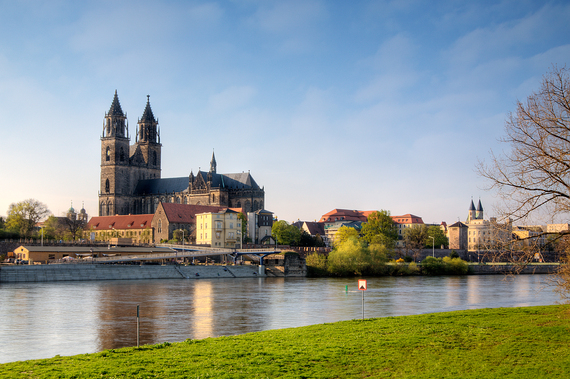 Suddenly the country I had never wanted to visit called to me. I felt compelled to go. And where writers go, books usually follow. After several more visits, I knew I had to write a book. But I didn't know what form it would take.
My Germany turned out to be a combination of history, family history, travelogue, mystery, and coming out story as I explore the role that Germany--real and imagined--played in my family while I was growing up and in my own life as an adult and an author. It records my trepidation going to Germany and the totally unexpected inner peace I came away with on each trip. It also tells the stories of what my parents suffered during the Holocaust, but more than that recreates their lives before war swept them up.
It wasn't an easy story--or set of stories--to tell. It took me awhile to figure out the book's structure, and to let go of trying to force it into a specific mold. I finally realized that I could blend genres, and that set me free to follow the advice Sir Phillip Sydney's muse gave to him: "Look in your heart and write."
I had never expected to go to Germany, to enjoy myself there, to feel safe and even comfortable, to make friends, to want to return, or to let go of the anxiety and even fear I'd had of Germany growing up. All that is part of the book and the response from fans, in Germany and the U.S., has been deeply moving.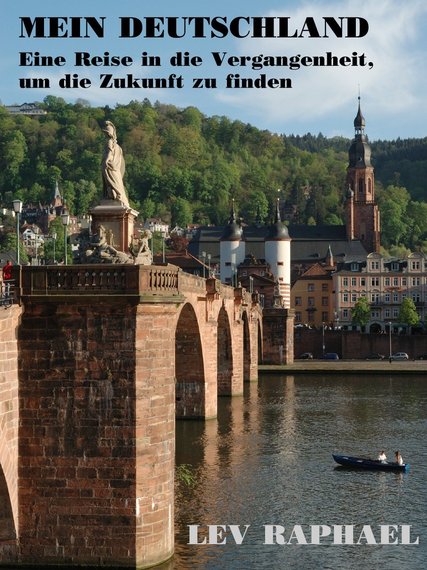 My Germany has garnered me the most speaking gigs of any book in my career, including two tours in Germany where I spoke in over a dozen different cities, and I sometimes even read from it in German. That itself would have struck me as impossible years ago, but it's one of the many surprises I encountered in Germany.
The memoir was a book I never imagined I would even want to write, yet writing it helped me let go and move on.
And though it was published in 2009, I still hear from synagogues, universities and other institutions that want me to talk about the book. Authors often feel that by the time a book's actually published, it's dead to them in a way because they've moved on to writing something else. This one is still with me, though, and may always be in a way that none of my other books can.
Stravinsky said there was music that he wrote and music that wrote him. I think My Germany is a combination of those two, and it did something more: it freed me, which is in a way the memoir's ultimate subject.
Lev Raphael is the author of 25 books in genres from memoir to mystery and you can find them on Amazon, including the German-language version of My Germany.
REAL LIFE. REAL NEWS. REAL VOICES.
Help us tell more of the stories that matter from voices that too often remain unheard.