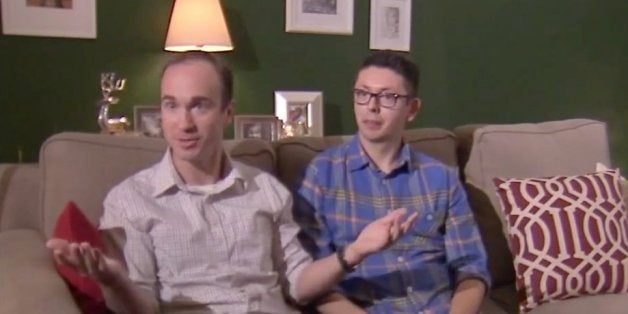 Griffin said that at the meeting, McCloskey told him he'd be fired if he went through with his plan to get the marriage license. Sure enough, Griffin was fired on Friday -- the same day he got his marriage license, WPVI-TV notes.
So far, WPVI-TV is the only source to report that Griffin was fired essentially for being gay. Holy Ghost Preparatory administrators did not respond to a request for comment from The Huffington Post, but students and alumni left comments online in support of Griffin.
"I've had señor Griffin as a teacher for a couple of months now, and he is easily one of the most intelligent, kindest, and most qualified teachers at my school," wrote a freshman at Holy Ghost. "The fact that the school would fire him because of his personal lifestyle is just unbelievably horrifying."
"Mr. Griffin led the service trip to the Dominican Republic every year and was a man of great character. He was an intelligent man and a great teacher," wrote a Holy Ghost sophomore. "Being homosexual outside of the school does not affect a man's ability to teach or a student's ability to learn."
While Griffin's fate may sound outrageous, the U.S. still has a long way to go to protect homosexuals from workplace discrimination. Under federal law, Pennsylvania state law, and by law in 28 other states, it is still perfectly legal to fire someone because of their sexual orientation.
Popular in the Community