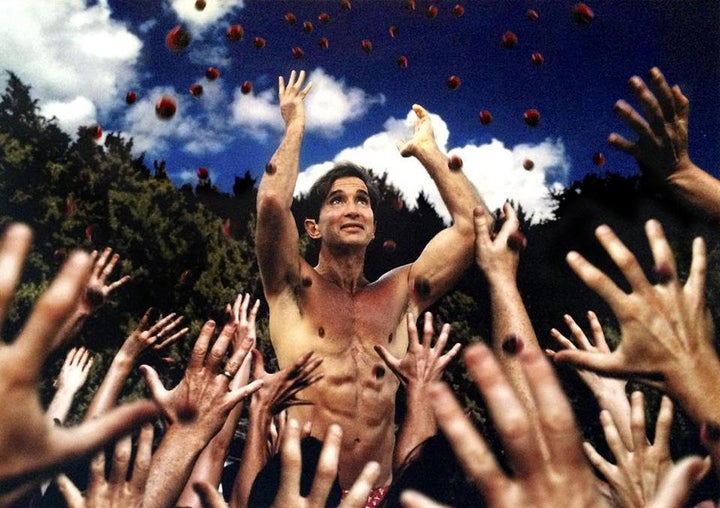 In 1985, recent film-school graduate Will Allen found what appeared to be an exciting alternative community in Los Angeles. Always curious about the meaning of life, Allen was lured by a charismatic South American-born guru known as Michel, who seemed able to answers his questions. With little hesitation, he joined Buddhafield, a group where love and enlightenment flowed in abundance.
It wasn't until 22 years later that Allen realized he belonged to a cult.
"There's always someone who brings you or invites you," Allen said. "My sister invited me. It felt very safe having her bring me. When someone you already trust is there, [everyone becomes] your friends instantly. They already knew I was coming. There was a chair waiting with my name on it."
Allen's film-school stint led to a role as the group's de facto documentarian. Armed with hours of footage of life inside Buddhafield, Allen has made "Holy Hell," a documentary that premiered at the Sundance Film Festival in January and opens in limited release on Friday. (It will air on CNN later this year.) Combining interviews with former devotees and chilling Buddhafield archives, "Holy Hell" charts the cult's rise in Reagan-era California and the implosion that prompted many members to flee in 2006.
Throughout the movie's 102 minutes, and during a lengthy interview with Allen, Phillipe Coquet and Vera Cheiffo, two other former Buddhafielders, The Huffington Post got an eye-opening look at life inside a cult. Here is a snapshot of what drew Allen, Coquet and Cheiffo to Buddhafield, what their existence was like once they were part of it and how they finally realized Michel's teachings were bunk.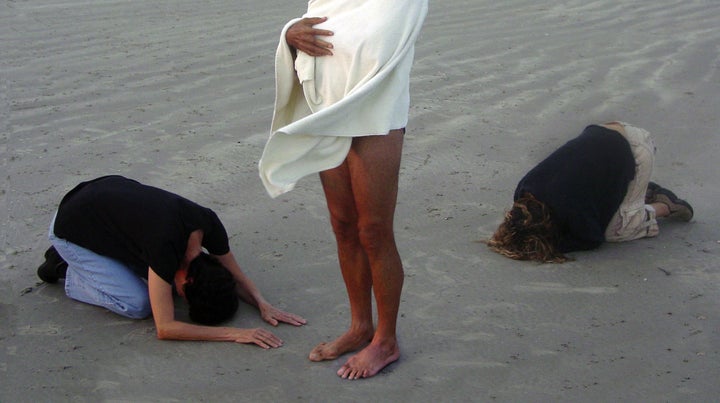 Joining is easy, maintaining is hard -- in retrospect
Michel was born Jaime Gomez, according to "Holy Hell." Like Charles Manson, he chased fame. Michel came to America to be a movie star and briefly appeared in "Rosemary's Baby." As Buddhafield members later discovered, he starred in gay porn and, according to speculation, studied the "dark arts." When those fields didn't pan out, Michel adopted the role of a lifetime: self-appointed prophet.
Attracted to Michel's messages of healing and self-fulfillment, newcomers often gave themselves over to Buddhafield readily. Calling him "The Teacher," they ditched functioning society and moved into one of Buddhafield's several houses together. Rape survivors, for example, felt cleansed, and lost souls found salvation through Michel's tutelage and their newfound family. In joining Buddhafield, some sought to escape society's authoritative decrees or replace drug habits with spiritual highs. Others were tossed out of their homes or contending with trauma or battling disillusionment with their respective religions. Most maintained low-end jobs to pay rent, but they rarely communicated with people who were not part of the roughly 100-member organization. Life as they knew it ended. And for more than two decades, they loved it.
"It somehow felt good to be elite," Coquet said of his 25 years in the organization. "There was something about it."
Allen, Coquet and Cheiffo realized that, once they took the plunge, nothing could be halfhearted. Michel, who is also a well-read ballet dancer trained in hypnotherapy, led activities on six nights of the week. If anyone said they'd rather not attend, a friend would question their devotion, insisting that person was stuck inside their own muddled headspace. Supposed enlightenment waited beyond every doubt.
"We all thought we were going to be with him until we died," Coquet said.
Sometimes the guidelines were more specific. Michel would hand down dictums on an individual basis. His biggest hangups were sexual, as the group later discovered in a dark way. He banned most members from fornicating, citing the release of energy that comes with an orgasm as an inferior high. Often seen in nothing but a Speedo and Ray-Bans, Michel was particularly interested in recruiting attractive young men. Even better if they were virgins. (He was raised Catholic and probably feared the AIDS epidemic that was sweeping the country, Coquet pointed out.) In truth, "everybody was fucking everybody" surreptitiously, one ex-member says in the movie.
Buddhafielders told themselves lies about what was going on, and they fed lies to outsiders too. When the mob appeared in public together, they fibbed about their affiliations. At a movie theater, they would claim to be a "movie club." While on hikes, they were an "ecological group." They had T-shirts to prove it.
The rare times anyone conversed with strangers about their personal lives, Buddhafielders lied about where they resided, fearing potential exposure. "Society is not going to understand it, so just don't even try," Coquet said of the Buddhafield groupthink.
Barring fleeting skepticism, no insiders questioned Michel's rules. They'd found tranquility. "There was truth in all of it," Coquet said. "There were lies and weird manipulations, but they were based on something we really believed in."
And for a long time, no one would rather return to normal society, anyway.
"'This [was] such a great way to live, to see life from this way,'" Allen said, describing their justification.
And part of it really was beautiful
When we think of cults, we picture murder and nutty religious practices. But in Buddhafield, positivity abounded, and they kept up with current events throughout. "There was a lot of humor in everything we did," Allen recalled. "[Michel] was very funny, and we laughed and laughed and laughed a lot."
Everyone lived, cooked, did yoga, meditated and attended seminars (including acting and ballet lessons) together. Some worked together too. Allen, Coquet and Cheiffo said they were temporarily employed at an Indian restaurant whose clientele included Barbra Streisand, Ally Sheedy and Michael Jackson. A cultlike faction of Sikhs apparently hired the trio to pose on their behalf because "people in that cult were too spacey to be waiters." They donned traditional Sikh turbans to appear authentic.
Members paid Michel $50 for weekly hypnotherapy sessions called "cleansings." Coquet, in fact, was a licensed therapist himself. Michel hired him to give non-hypnotic counsel, while Michel oversaw the sessions oriented toward metaphysical growth. Working closely with Michel lent Coquet and Allen unprecedented access to their teacher.
For his finest act, Michel performed what he called "the knowing." Promising the most intimate connection to God possible, only privileged disciples were granted "the knowing." No one wanted to leave before they'd experienced it. Cheiffo, a self-described "punk-rocker" who was loyal for 27 years and received "the knowing" seven months after arriving, said some waited 18 years hoping they'd be selected. The documentary's subjects liken "the knowing" to an LSD trip: colors swirl, trees sway and divinity presents itself. Today, Allen, Coquet and Cheiffo recognize the manipulativeness of the practice. Michel would employ an ancient Hindu technique, pressing his fingers to the recipients' eyes in such a way that intense beams of light would form. Using the spiritual teachings they'd been fed, members fixed deep meanings to the experience, often calling it, at most, "God" or, at least, "intoxication." If it was ineffective, Michel claimed that person wasn't spiritually prepared to receive "the knowing."
"When I was actually revealed 'the knowing,' I was screaming bloody murder," Coquet said. "It was so painful to me, and everything in my being was saying, 'Get out of this house. Leave now.' And I did everything I could do to just stay there and stick with it. There were other times when it was just amazing. I would put my hands on my eyes and have there be a light show."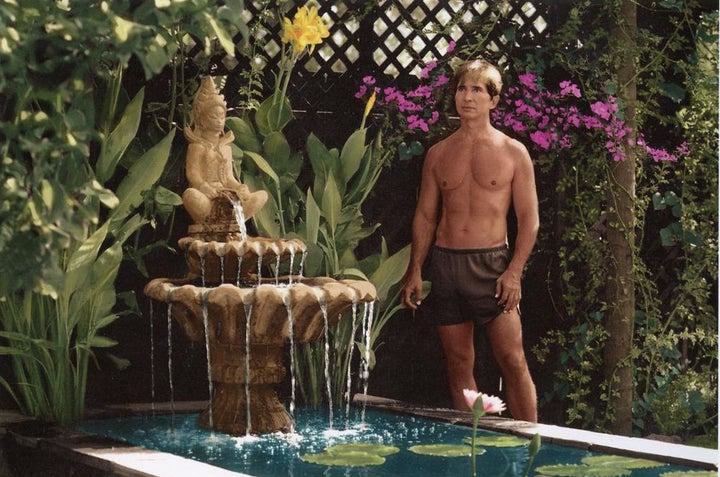 Then things got more intense
The warning signs were always there, but the tribe's bond both strengthened and splintered after the FBI raided a Texas cult led by David Koresh in 1993. The standoff ended in flames, killing 76 affiliates of the Branch Davidians sect. Michel panicked. He changed his name to Andreas, effectively creating a new character for himself. Fearing a similar fate, he relocated Buddhafield to Austin. Mutual support within the institution fortified, yet somewhere in that process, a shift occurred. For those who'd been around since the beginning, Andreas' purpose went from imparting enlightenment to ensuring the group stayed afloat. He was convinced he was a Christlike figure, and history tells us that most Christlike figures are executed.
Members had to derive positivity among themselves. Many were at Andreas' every beck and call. They got little sleep, yet they were expected to remain alert at all times. One guy made Andreas ornate fruit salads every morning -- they were mostly thrown away, but he continued nonetheless. Allen, who lived with The Teacher for 18 of his 22 years in Buddhafield, was tantamount to a personal servant, reading to Andreas and tucking him in nightly, among other tasks. As if being worshiped weren't enough (some members called him "my lord"), Andreas' "Howard Hughes neurosis" -- Allen's words -- was satisfied at all hours.
Because his role as therapist provided unique access to the mysterious leader, Coquet learned things few did. According to Coquet, Andreas claimed a "persecution complex" as a result of being molested as a young boy. Members later learned that, despite his sex regulations, Andreas was manipulating male Buddhafielders into sleeping with him. Advised never to say no to their teacher, disciples -- gay and straight -- would receive spiritual awakenings during "cleansings" and then convince themselves to give their bodies to Andreas. They were effectively being raped, but it carried the guise of consent.
No one talked about it. "You're just a sack of meat to this person," one man says in the movie. "That's when I began to hate him."
In fact, their $50 therapy dues effectively paid Andreas for the weekly sex. "The paradigm is just to say 'yes, yes, yes' all the time and not to oppose," Allen said. "That adds up. You're losing your critical thinking. You don't have a fighter in you anymore."
Buddhafield imploded, more or less
Through it all, no one outright confronted Andreas -- at least not to Allen, Coquet and Cheiffo's knowledge. When someone was tempted to raise concerns, another member would encourage them to return to their spiritual center. Those who actually left were forced to "disconnect" from the group, just like in Scientology. (Buddhafielders were sometimes ordered to maintain ostensible friendships with these people to keep tabs on them, should anyone choose to contact the authorities.) But in 2006, a nostalgic apostate returned to Buddhafield after a decade. Unlike some of the current insiders, he was able to spot the change in Michel/Andreas' spirit. He wasn't a teacher anymore -- he was a master, and a fussy one at that.
Then the returnee heard from his friends that Andreas was a sexual predator. This "character," as Allen described him, barged into his wife's cleansing session -- a strict no-no -- and accused Andreas of hurting his disciples. Andreas denied it and later blamed Cheiffo for not being there to "protect" him. But the damage was done: Before leaving again, the former member wrote an email to the group outlining all of the abuse allegations. More victims came forward. A steady implosion set in.
A few Buddhafielders had already planted seeds toward exiting. Allen, for example, who'd been a kept man, got a job in 2003 so he could save money in case he decided to leave. Most were facing an uphill battle if they chose to reboot their lives, so they didn't jump ship immediately upon learning of Andreas' wrongdoings. Even some who had suffered his advances didn't quit right away. In fact, some victims refuted the allegations altogether, still hoping to protect The Teacher. Instead, Buddhafield saw a gradual wave of departures as people accepted that they belonged to a cult. Andreas left for Hawaii, starting a new clan. Certain loyalists followed him, and he rounded out his numbers with locals who are devoted to him today. Now charging $100 a pop for therapy sessions, Andreas still has all his financial and personal needs secured. "Holy Hell" shows Allen and other ex-Buddhafielders confronting him on a Hawaiian beach.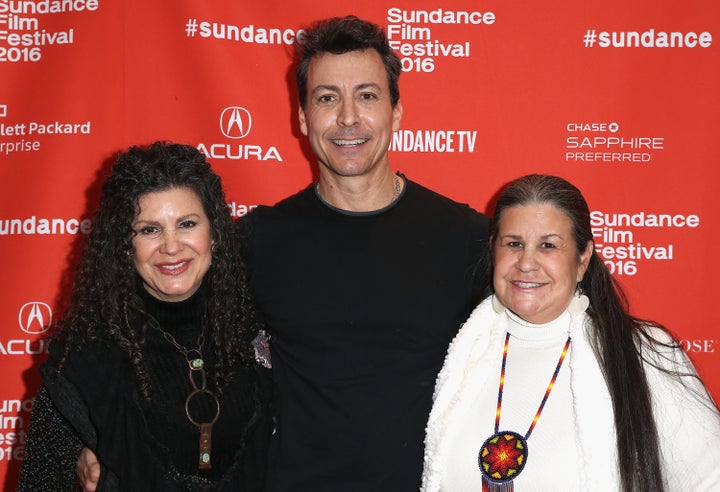 After enlightenment, life must go on
"He used to say, 'In the world, but not of it,'" Cheiffo recalled. "Now, when this thing was over, we were not in the world. My God, it's been so hard to get back into life. I feel like I was in a frickin' convent -- or jail, really."
With few marketable skills, minimal income and intense intimacy issues, displaced Buddhafielders have had to piece their lives together. Legal recourse is not easy, so Allen hopes "Holy Hell" will draw attention to the darker side of Andreas' actions -- if he can get the movie distributed in Hawaii. But Allen, Coquet and Cheiffo say people they introduced to the group are still following Andreas, which means attacking from the inside would be like harming their own family. Andreas covered enough of his tracks to eliminate a potential criminal case. That's why he called his therapy sessions "cleansings" and ensured his sexual encounters had a semblance of consent. They could bring civil cases for harassment or duress, but is it worth the effort and money?
Allen, Coquet and Cheiffo were in their 50s when they were forced to hit that bitter "reboot" button. They felt like "gypsy" 20-somethings. They were building careers, exploring relationships and learning how to be self-sufficient adults -- things that enlightenment alone cannot accomplish. The struggle was roughest for Cheiffo, whose partner left her when she quit Buddhafield. Her dear friend of 17 years, who is still one of Andreas' pupils, will no longer speak to her.
"Later, we had to use humor to heal this whole thing," Allen said of their 10 years outside of the cult. "We said, 'We were laughing then -- why aren't we laughing now? Let's get through this one step at a time, one day at a time.' There was a lot of crying, a lot of tears and frustration and confusion, but eventually, after that, you have to laugh. You have to. Otherwise, what? You're going to be a victim your whole life? You're always going to suffer. It is funny to step back and laugh at yourself and not take yourself so seriously because that's a problem too."
Before You Go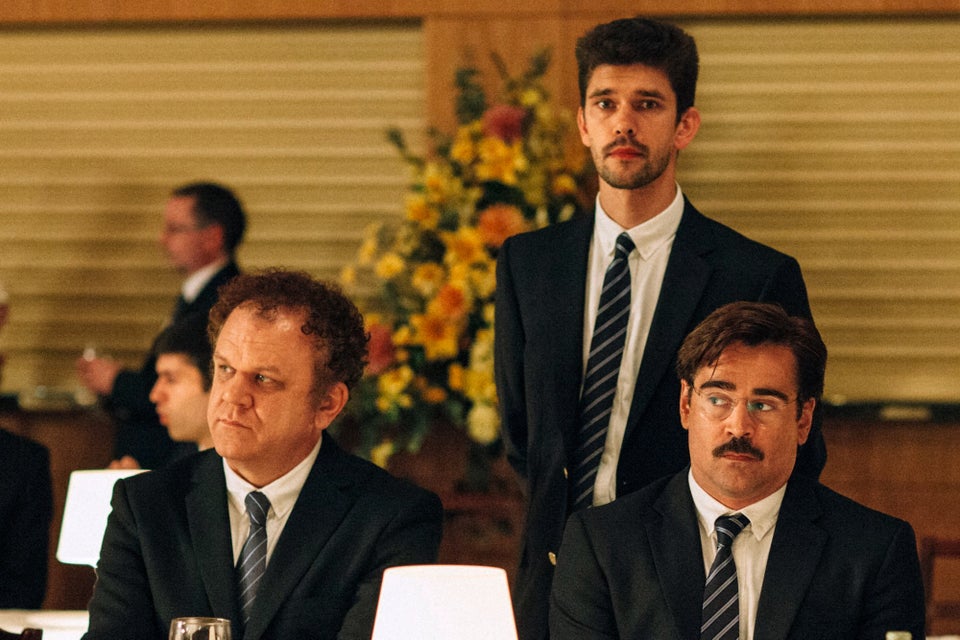 Summer Indie Movie Preview 2016
Popular in the Community