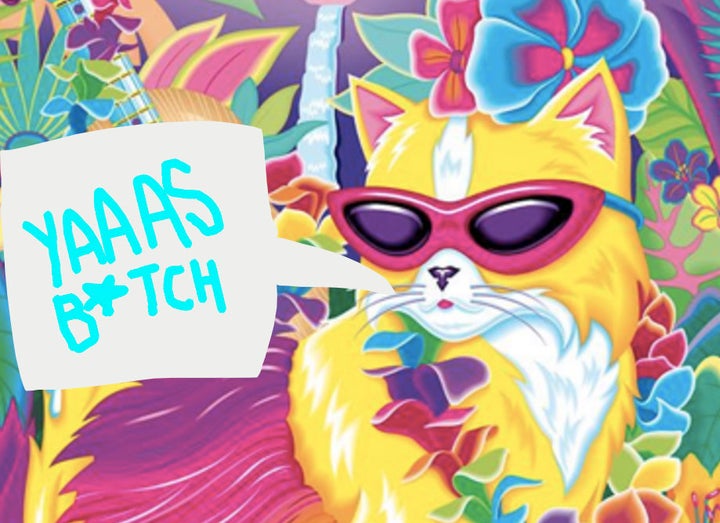 Attention, stressed out millennial women of the world: Do you want more than anything to time travel back to a simpler time? Specifically, the totally rad 1990s, when you no longer believed in the tooth fairy (duh) but did most definitely believe in a rainbow universe of painting pandas, ballerina bunnies, bears trying to make it in Hollywood, and dolphins who love to collaborate with other dolphins to create a heart-shaped formation?
Well then, great news. Like, super spectacular, magical, make-your-eyes-cry-uncontrollable-multicolored-tears news. Her majesty Lisa Frank is coming out with an adult coloring book.
Yes, according to Instagram, the notoriously mysterious Madame Frank of Tucson, Arizona, is sharing her creative gifts with grown ass women everywhere, via the therapeutic magic of an adult coloring book. Oh, Lisa, how we've missed you!
As we've reported on time and time (and time) again, coloring is a magical process, one that has the power to transport an anxious and frazzled adult back to the days when coloring was an established part of the day's curriculum, along with nap time, snack time, and other very important young person responsibilities. The healing power of creative expression, combined with the nostalgia factor and meditative awareness, makes adult coloring books a wildly popular way to destress, whether or not you consider yourself a gifted artist or a talentless waste of space.
There are already a handful of Frank-tastic coloring books for a younger set available for purchase online, but this is the first time Lisa Frank has catered to the adult set -- i.e., her original, true fans. It's about time Ms. Frank jumped on the bandwagon, bringing her much-beloved crop of anthropomorphized critters into black-and-white illustrations, just begging to be dressed up in the aquamarine, shocking pink and neon green hues they so adore.
We're still not sure exactly when the coloring books will be released, but according to Instagram, they're coming soon. Perhaps we can use our handy Lisa Frank tarot cards for some guidance. Until then, we'll have to soothe our unconscious minds by staring at Photoshopped pictures of *NSYNC in Lisa Frank gear. Or something.
Related
Before You Go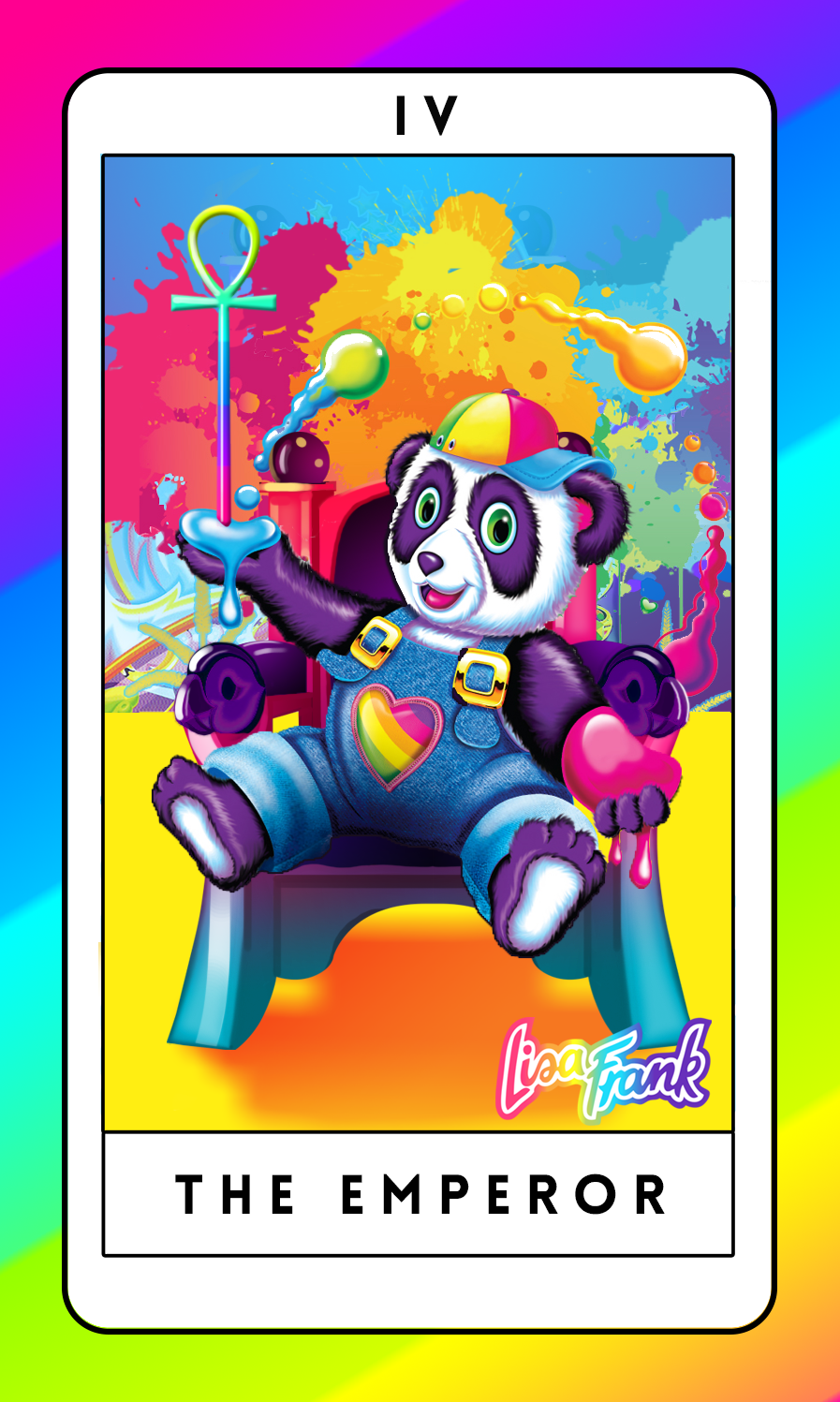 Lisa Frank Tarot
Popular in the Community