Over the years, cruises have taken on a certain connotation, and it's not necessarily a positive one. People have come to believe that those kinds of vacations are for old people, and that turns off the younger crowd. I mean, who wants to be stuck on a boat with a bunch of elderly couples? A cruise is a pretty serious investment of both time and money, so it must be really worth it for those setting sail. While there definitely are many trips that are aimed towards the more mature crowd, there is at least one option that couldn't further from the stereotype.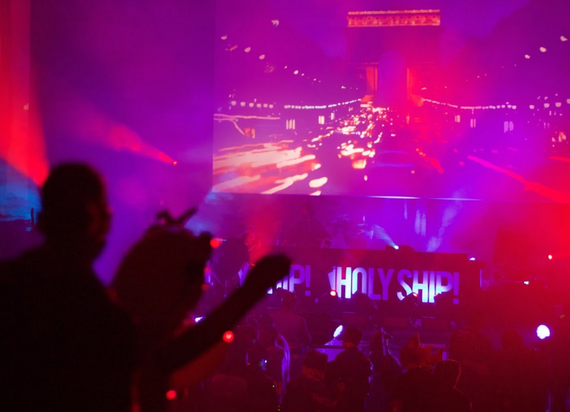 A Holy Ship! attendee and his blow-up monkey watch one of the many DJs during February's excursion (photo credit: Hugh McIntyre).
Holy Ship! is one of the only cruises focused solely on the electronic dance genre, and it's an experience that simply cannot be matched. Leaving port twice a year and sailing from Miami to the Bahamas and back, several thousand ravers turn the boat into what has to be one of the craziest parties on land or sea. This February's lineup included some of the biggest names in EDM, such as DJ Snake, Porter Robinson, Baauer, Chromeo, and Boys Noize, all of whom took to the stage several times, which makes it more likely that you'll get to catch every musician on the boat.
Seeing DJs like Kaskade, Dillon Francis, or Steve Aoki (artists who have previously played the event) isn't difficult, as they tour all the time, but for those that really love their music, it's not just about witnessing another set, but doing so in a unique environment. Impressively, Holy Ship! actually had more stages than the average music festival taking place on land. Every night, there were five different performances happening at the same time, so there is definitely not a shortage of music or choice. There is an outdoor mainstage where hundreds congregate to hear massive dubstep drops and EDM hits, and there are tiny rooms where fifty people dance for hours to incredible house tunes that can continue into the morning. There's variety...and a lot of it.
If an EDM cruise doesn't sound like the most relaxing way to spend a few days, it's because it's not. It's really, really not. It's extremely fun, it's exciting, and there is really nothing like it, but the one thing it is not is relaxing. There may be a pool and a deck on which to sunbathe, but there ends up being very little time for such activities. After twelve hours of dancing, a good night's sleep is needed, and by the time you've woken up and prepared for the day, it's almost time to go back out and rave once again. But for those that attend, it's not about downtime, it's about being on and going hard. Sleep is for regular weekends -- this is a once in a lifetime experience for many, and they know how to make the most of it.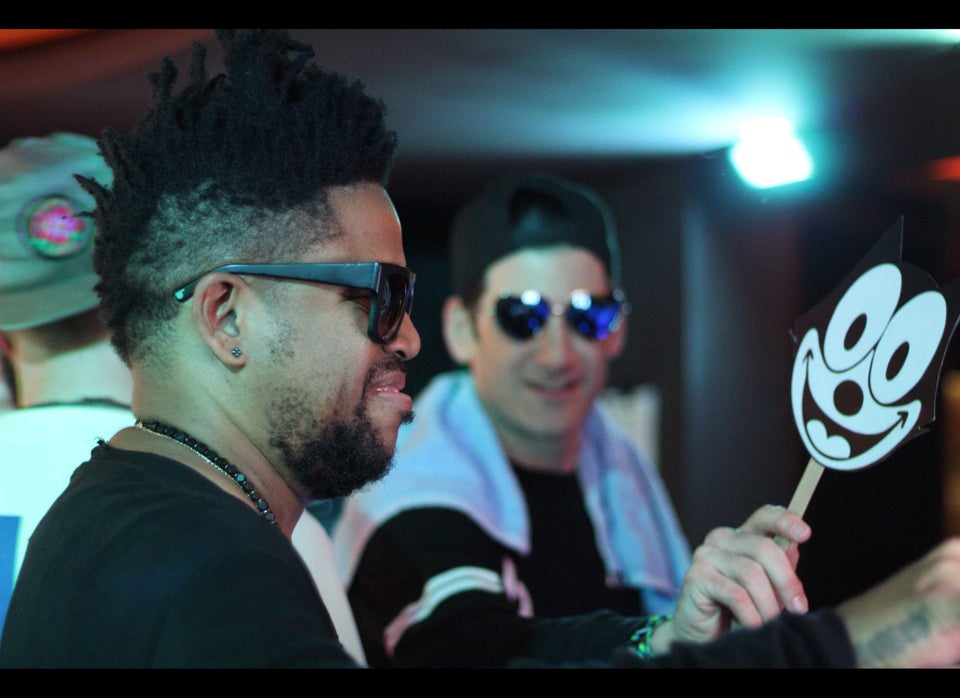 The DJs of Holy Ship! 2016
While the DJs are great and the scenery can't be beat, it's really the people that make Holy Ship! what it is. Being on the cruise is kind of like your first week in a new dorm building at college. People decorate their doors, they bound about with what seems like endless energy fueled by the idea of limitless possibilities, and everybody is extremely open to making new friends. Anybody can start up a conversation with any random fellow music lover, and friendships are formed almost immediately. There are even online communities where people keep in touch after departing, and once you've been on the boat, you are forever a member of "ShipFam".
This might not sound like your typical cruise (because it's not), but this sort of excursion might soon become more commonplace, as the industry needs to try new things to attract younger vacationers. As the traditional cruising customer ages out of traveling the world, new demographics need to be brought on board, and that will mean different kinds of cruises. Holy Ship! is ahead of the curve on this trend, and a decade or so from now there may be many other types of vacations like this. It's also an expansion for the EDM industry, which is exploring ways to make music festivals and parties feel fresh and new again.
Tickets go quickly, so if you're ready for the most dance-crazed few days of your life, look out for the lineup and ticket sale announcement for next year, both of which should be coming soon.
Popular in the Community