This is more than a story about a band being born. With Holy Wars, Kat Leon gave birth to a new life for herself.
The Los Angeles-based lead singer and lyricist has endured unmerciful suffering and sorrow since the devastating deaths of her parents less than six months apart in 2015. They were both only 67 years old.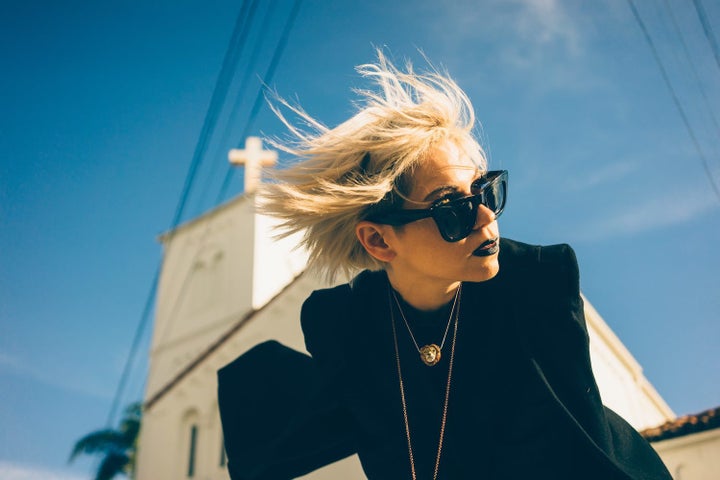 "Pain is pain and if my version of what I went through and what I write about can help somebody that might be currently going through some situations, then I don't want to be too tight-lipped about anything just because I feel like, you know, our stories make us who we are and it's really important to share them with people," a congenial Leon said over the phone in early October from her home in Glendale, Calif., a Los Angeles suburb wedged between Pasadena and Griffith Observatory.
During a prolonged period of mourning — with thoughts of suicide — that lasted far beyond those five stages of grief, Leon, the youngest child of Sharon and David Pawlak, emerged as a stronger, inspired and hopeful person. She wants others like her to know they are not alone.
Eloquently summing up her feelings near the end of an interview that lasted more than an hour, Leon said, "I'm better than I was, that's for sure. But I think you join this club when you lose a parent or even a child, and I hear (losing) a child is even worse, but there's this loss club that you just feel your life will never be the same. I'm embracing a new skin.
"It doesn't matter how young or how old you are, there's this emptiness still. There's that bond between a parent and a kid that's unbreakable."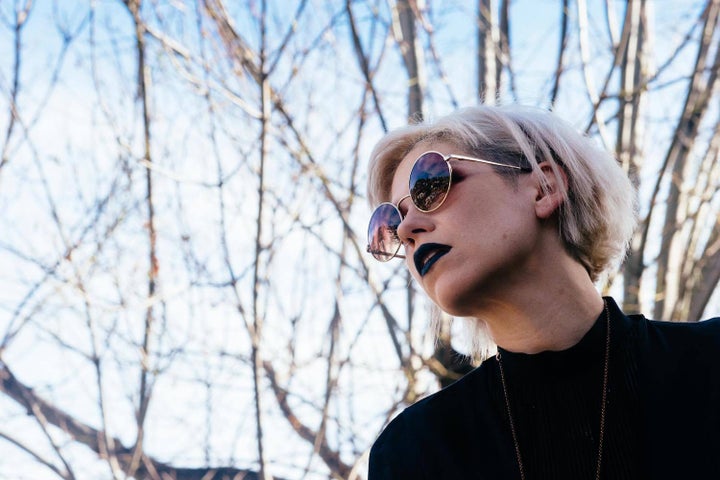 In the first of two articles, Leon presents Holy Wars' dynamic debut EP Mother Father, which she dedicates to her late parents, who raised their three children in Connecticut, then moved with Kat to California in 2002 after she graduated from high school. The album stream premieres exclusively for three days beginning today (Oct. 31) at HuffPost ahead of its Nov. 3 release. (Pre-order it here on iTunes.)
The fact that it's premiering on Halloween is no coincidence. Besides being Leon's favorite holiday, it also would have been her dad's 70th birthday.
"For me, it was always fun because it was a double holiday," said Leon, whose mother started a small business years ago as a tarot card reader. "I got to do Halloween … and then I got to celebrate my dad's birthday. It was always like a twofer for me. … It was always about the kids and what we wanted to do. And now looking back as I'm older, I'm kind of like, I wish it was more about his birthday because that's what mattered more."
I must admit I wasn't familiar with Kat Leon — formerly known as Katherine Pawlak, who adopted the stage name for Holy Wars after nearly giving up music as frontwoman for Los Angeles-based indie rockers Sad Robot. But the moment I was introduced to her songs — beginning with their first official single "I Can't Feel A Thing" that was part of a three-track trial run released in June — I was hooked. After getting involved with PledgeMusic to distribute their music, Holy Wars was asked to add three more songs, which led to the creation of the six-track Mother Father.
The title song is incredibly moving, its lyrics describing, Leon said, "word for word what happened when I found out" during a phone call on a rainy Saturday that her father had died of a heart attack.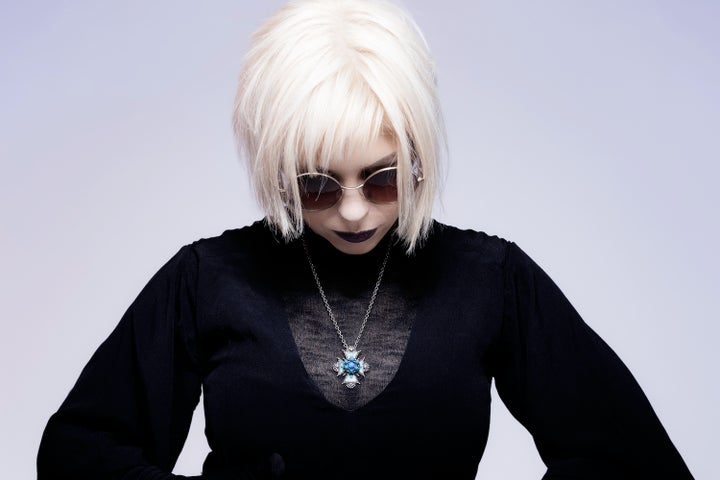 "I remember falling to my knees and screaming," Leon shared in an email before the interview. "This image plays over and over in my head. … Toughest song I have ever recorded."
It was April 25, 2015, only days after her mother, sick for five years with pulmonary hypertension and sarcoidosis, went home from the hospital. Sharon Pawlak, a nonsmoker batting a lung disease, died on Oct. 10, 2015.
"After my dad passed, my mom couldn't take anymore and I feel didn't want to live and also felt like a burden on me," Leon added. "I tried to take over what my dad had done for her but mixing her medicine was an everyday job and because the tube was attached to her heart, it had to be mixed perfectly without even a bubble in the line or it could kill her. I couldn't fill his shoes, nor did she want anyone to. She decided to give up the fight and went to an in-home hospice care until she passed in her sleep.
"My mother and I, who were always very close, felt like strangers — scared, angry and alone. ... I gave up my band and went into a cocoon. This whole time feels like a nightmare still that I'm still trying to heal from."
On Wednesday (Nov. 1), Leon will discuss her remarkable rebirth with Holy Wars and much more, including what it was like growing up as "little Katherine Pawlak from Connecticut," the story behind the picture on the album cover and why she'll probably never write a happy song.
Holy Wars' dark-pop sound has been compared to one of my favorites in this realm — the scrappy, power pop punk of Karen O's Yeah Yeah Yeahs — but I hear the magnetic one-two punches of Phantogram and Sleigh Bells in there, too.
That seems to make sense since Leon is paired in this productive project with boyfriend-musician Nick Perez, who has been part of Leon's life since the days of Sad Robot and brought his notable bass, keys, guitar and programming skills to Mother Father.
So take a listen now to Mother Father and see if you agree. Then, come back Wednesday to discover more fascinating details about Leon's past, present and optimistic future.
Michael Bialas is a journalist and photographer who enjoys writing about entertainment and sports for a number of online publications, including HuffPost and No Depression. Follow him on Twitter: @mjbialas
Popular in the Community