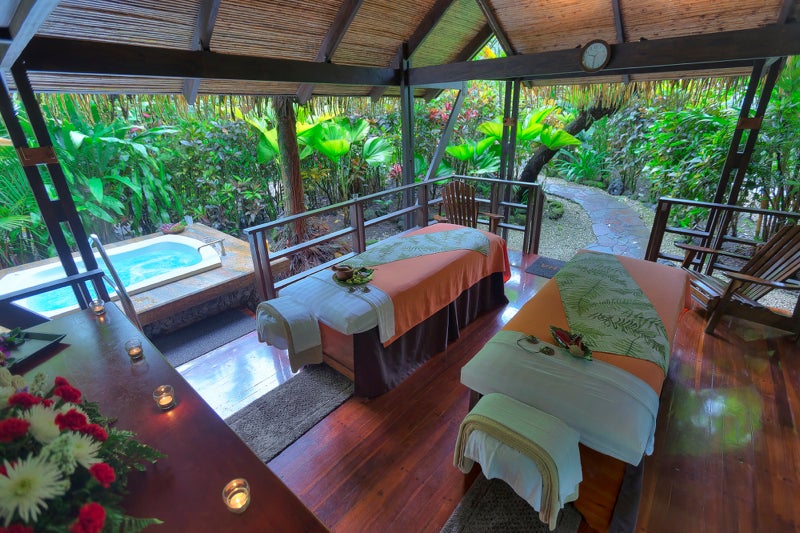 Happy May! We are half way between Earth Day and Mother's Day so now is the time to think about something special for the mothers in your life. Let's face it; mothers are the reason we are on this beautiful earth. Let us give them a gift that is inspired by it. Let's give them something that they are really going to look forward to this Mother's Day.
Every mother loves a spa! Moms do more than everyone from the sun up until sundown. Why not give her the gift of relaxation. So go ahead, splurge! Get her on a plane to someplace tropical so she can really relax. Here are some amazing destinations inspired by the earth. If getting her on a plane in not in the cards, we have some amazing at home treatment suggestions.
Volcanic Mud in the Rainforest / Tabacón Thermal Resort & Spa
This is pure heaven! Tabacón Thermal Resort & Spa hosts Costa Rica's largest network of steaming thermal springs, heated by the volcano's magma. The treatments are preformed in outdoor spa bungalows to the sounds of gently rushing streams and local wildlife. The Tabacón Massage is their signature treatment that begins with 15-20 minutes of stretching in order to prepare the body and promote flexibility. Next, mom will be pampered with a medium pressure massage that is applied to the entire body using volcanic mud to moisturize. This massage detoxifies the skin and improves blood circulation.
Mayan Hot Stone Massage / Las Lagunas Boutique Hotel:
Just minutes away from the Mayan ruins of Tikal, Uaxactun and Yaxha, and spread across 300+ acres in the Jungle of Petén, Guatemala. Las Lagunas Boutique Hotel has just recently debuted a brand new spa this February. This eco-luxury jungle allows you to escape to earth inspired relaxation! The boutique hotel has 19 bungalow-style suites and a full-service spa. They offer hot stone massages, that incorporate Jade stones found in the Guatemalan region.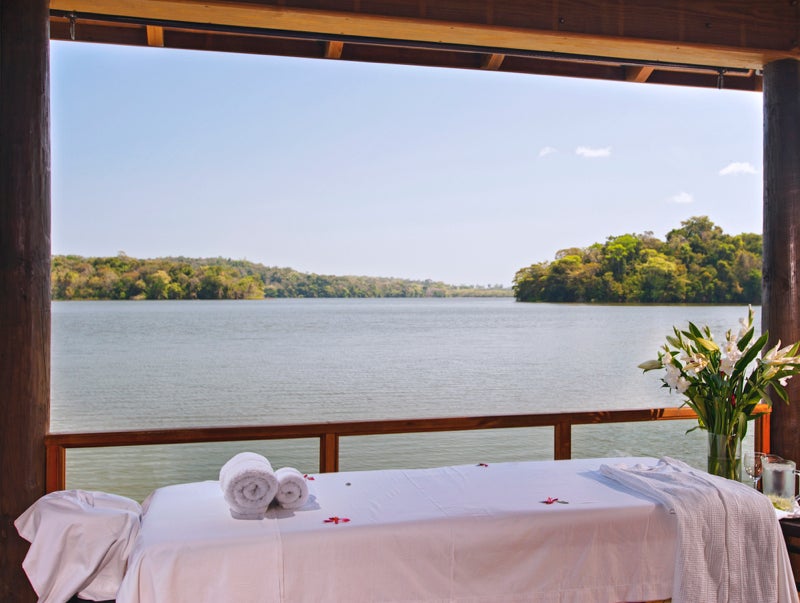 Jade stones have been used traditionally to promote harmony and balance of the mind, body and spirit. According to the Maya, Jade stones have medicinal qualities that remove toxins and promote healing of the kidneys and adrenal glands. This earth-inspired massage helps calm the nervous system, which moms really need!
If you can't send your mom to Guatemala send her to Africa (and a little bit of Asia) all in the privacy of her home. Shea Terra invites mom to a relaxing bath with their Jasmine Ylang Ylang Bath Oil Drops that will relax her body and mind. The Baobab & Coconut Water Dull Skin Face Masque uses two super fruits to brighten the skin, leaving it glowing! Coconut water provides electrolytes and pure baobab fruit infuses vitamins into skin. Your mom should also try the Shea Nilotik' Oil (S. African Lavender). This pure oil is liquid gold! It's multi purpose and helps to replenish both skin and hair.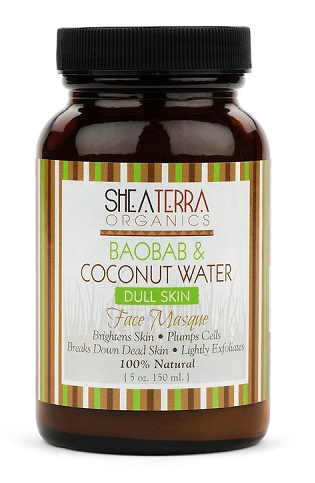 I recently had cosmetic acupuncture, and during the procedure, the specialist used a jade roller on my face. This idea is centuries old and was once only practiced by wealthy Chinese women. All you do is roll the apparatus over your face. This action is known to improve blood circulation, increase collagen production, reduce puffiness and tone skin. You can purchase Jade rollers very inexpensively on Amazon for at home benefits.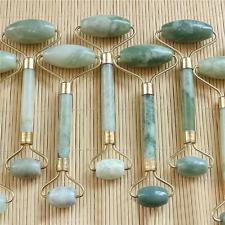 Bamboo & Beaches / St. Kitts Marriott Resort. At St. Kitts Marriott Resort's Emerald Mist Spa, guests can connect with nature. Your mom's stress will be soothed away during the resort's signature bamboo massage. Historically bamboo is said to symbolize life. This energizing deep tissue massage uses warmed bamboo stalks for 80 minutes. The unique technique used is known to increase circulation, and stimulate the lymphatic system. Afterwards your mom can enjoy the resort's spa facilities including whirlpools, sauna, steam room and cool plunge pool.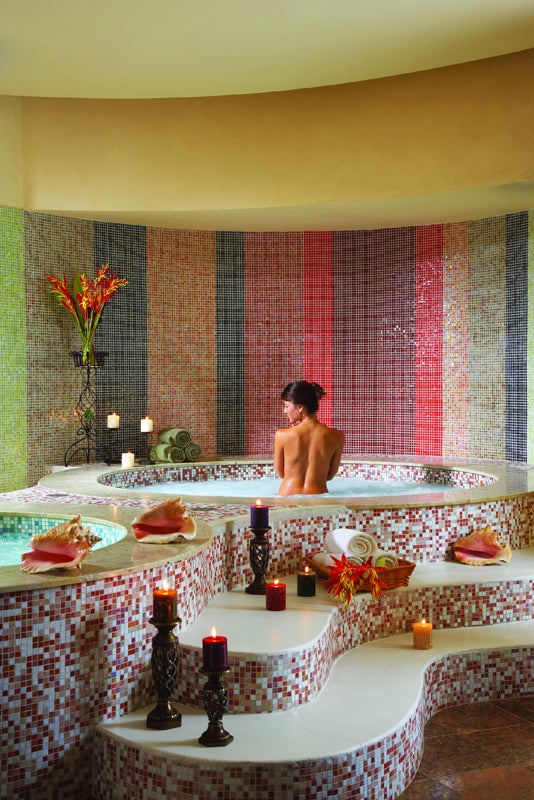 While I wouldn't recommend giving your mom bamboo stalks and instructions to self-message, Here are is a great suggestion. We love products by Teadora Rainforest Powered Naturals. The brand was Inspired by the founder's mother and grandmother, and their natural remedies. Both taught her to respect and protect the rainforest. Teadora helps to fund a philanthropic exchange between the U.S. and Brazil to promote rainforest conservation, education, and leadership development. Your mom will be saving the beautiful earth while she becomes beautiful herself. We suggest the Brazillian Collection for Face and Body. The brightening and exfoliating is a skin superfood. Made with Amazonian white clay and açaí seeds, the Nourishing Body Creme is a light and nourishing cream crafted with natural and organic Brazilian Amazon rainforest botanic oils. The oils help to tighten, firm and add moisture to the skin.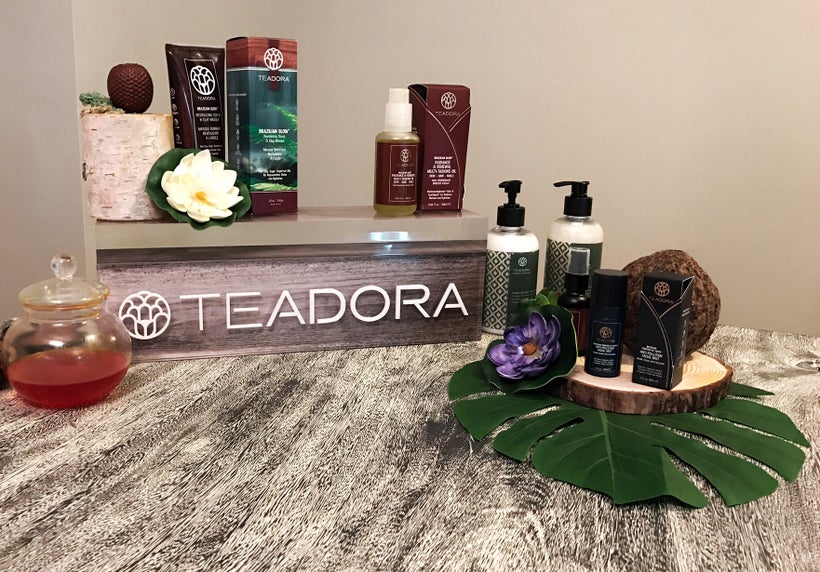 I wish you and all the mothers in the world a happy spa filled life! Just like mothers, the earth should be celebrated every day!
About the author: Karim Orange is a two-time Emmy nominated makeup artist and green beauty expert, specializing in clean beauty, makeup and skincare. She is an active urban farmer who advocates for quality food, regardless of social economics. She enjoys traveling cross country by train, and sharing stories with others along the way. thatgirlorange.com
Calling all HuffPost superfans!
Sign up for membership to become a founding member and help shape HuffPost's next chapter
This post was published on the now-closed HuffPost Contributor platform. Contributors control their own work and posted freely to our site. If you need to flag this entry as abusive,
send us an email
.