Sometimes in life you come to the realization that you are truly your own best friend. And all you want to do is spend each and every day with yourself. Or you may find that since it's so cold outside, you just like staying in a lot more than going out.
And that's completely fine. In fact, it's great, because there are a bunch of apps out there that will make your solo life much easier. From an app that will let you know when you're running low on toilet paper to one that lets you earn prizes for being a couch potato, being a homebody has never been more satisfying. Here are 10 apps every homebody needs.
1. Wakie will get a stranger from anywhere in the world to serve as your alarm clock.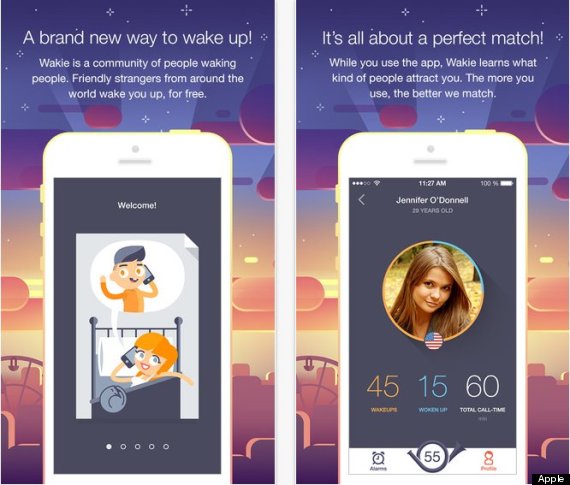 We wrote about this awesome app back in December and marveled at how the software allows people to connect from all over the world for only a few seconds. All you have to do is plug in your phone number, what time you want to wake up, and you'll receive a phone call at that desired time from a (hopefully) soothing voice waking you up. Don't worry, the app doesn't share your phone number with anyone.
2. Instacart allows you to order delivery from local grocery stores including Whole Foods and Costco.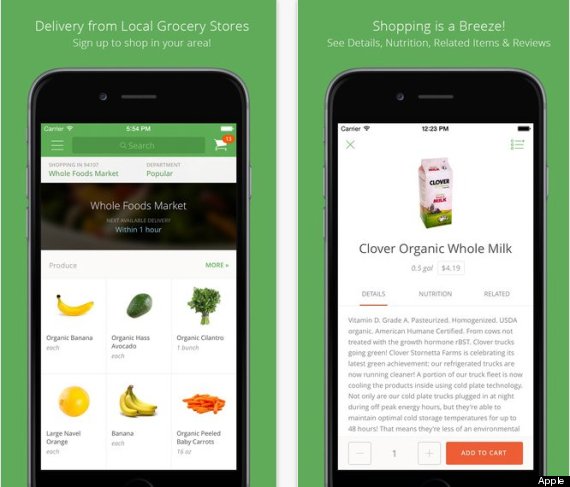 Instacart's personal shoppers will handpick each item on your grocery list (even if they have to go to multiple stores!) and then deliver all your items to you in about two hours. This is a miracle app for people who dread going to the store.
3. Toilet Paper and will help you find the best deals on basic home products and will let you know when you're running low.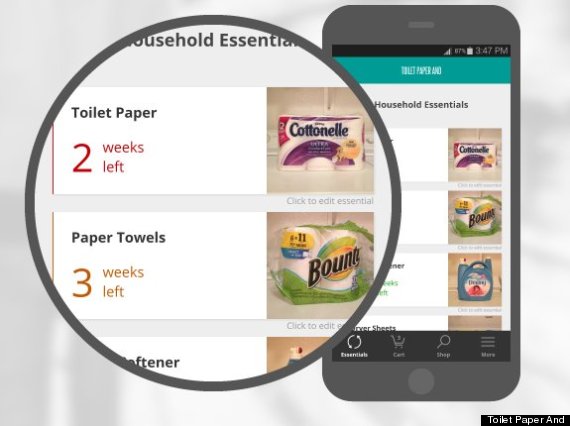 This app takes care of the burden that is buying home essentials like toilet paper, paper towels and cleaning products. All you do is visit its site and find your preferred products. Then, the app will scour stores to find you the best price for your products and have them delivered to you (with free shipping!). It also keeps track of your inventory so it can gauge when you are running low on products and let you know. Now you'll never panic when you're on that last roll of toilet paper.
4. The nousDECOR app will allow you to figure out where your friend got her sofa without leaving your couch.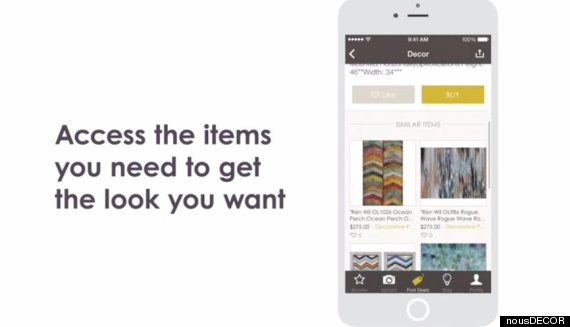 This app allows you to snap a picture of any home furnishing you like and find out more details, like how much it costs and where you could get a similar product for less money. Once the picture is taken, the app finds similar items from its library full of eight million products.
5. Fountain connects you to an expert in seconds when you're stumped on a home project.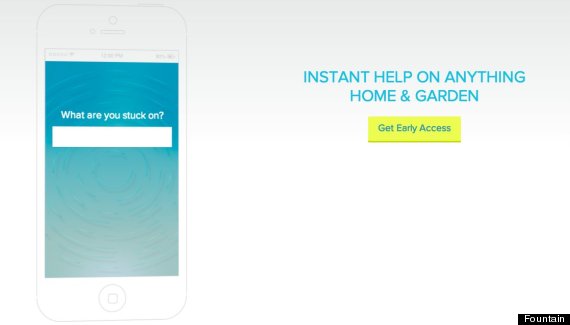 Home projects can be challenging, especially if you're tackling them all on your own. If you're lost on a project -- from gardening to plumbing -- all you have to do is type in your question to Fountain, and in under five minutes, it will connect you to a live expert who can answer your question. You can chat with them via video, or if you're shy, via text.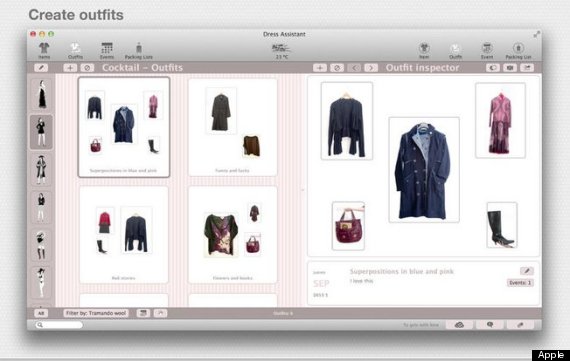 The problem with being a homebody is that when you actually have a hankering to go out into society, you don't really have someone around to tell you if your outfit looks great. Dress Assistant will catalog your entire wardrobe on your computer into "unique categories to mix, match, and critique at will without any undue hassle." All you do is take pictures of your clothing items and upload them to the app.
7. Cozi creates a detailed to-do list for your busy schedule.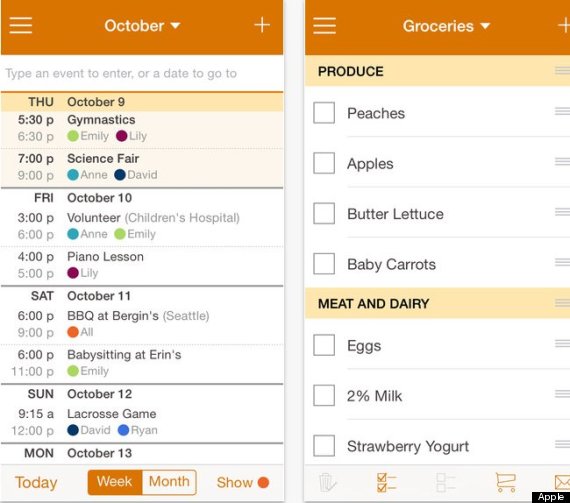 Cozi allows you to create endless lists of grocery items, goals and things to do all in one neatly organized app. There's a color-coded calendar, and you can even set reminders so you don't forget to water your plants every day.
8. Minibar brings your favorite night cap to you without you having to go to the liquor store or a bar.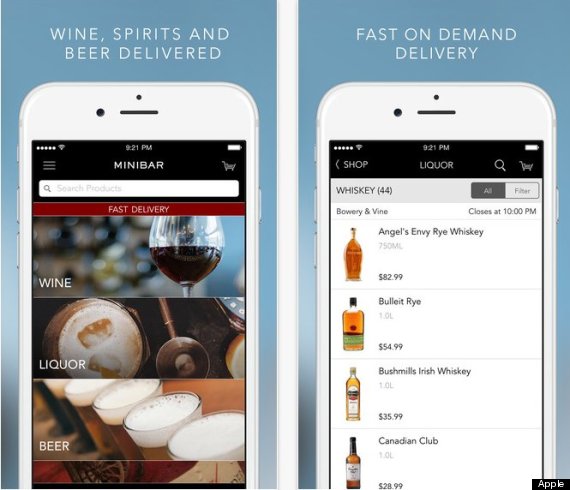 If you're lucky enough to live in New York, New Jersey, Chicago, San Francisco or Dallas, you don't have to go out and get your own alcohol anymore. No, Minibar will deliver whatever you desire to your doorstep. All you have to do is enter your delivery address, add items to your cart and the app will make sure your desired alcohol is in your hands in usually under an hour. Of course, you must be at least 21 years old to use this app.
9. Postmates is the dream delivery service that will bring you almost anything you ever wanted.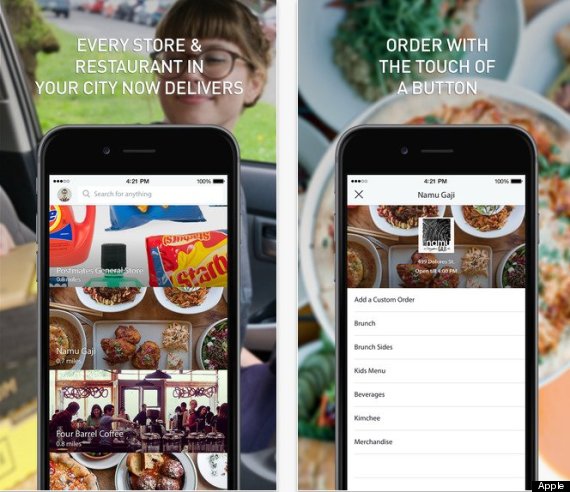 If you want food from a restaurant that doesn't even offer delivery, a rider at Postmates will pick up that meal and bring it to you. In fact, riders will bring you any retail item, electronics or prescription from any store in your area. Postmates is currently active in the San Francisco Bay Area, Los Angeles, New York, Chicago, Philadelphia, Boston, Austin, Washington D.C., Miami, Orange County, San Diego, Seattle, Las Vegas and Denver.
10. Viggle is the FourSquare app for homebodies who only like to chill at home and watch TV.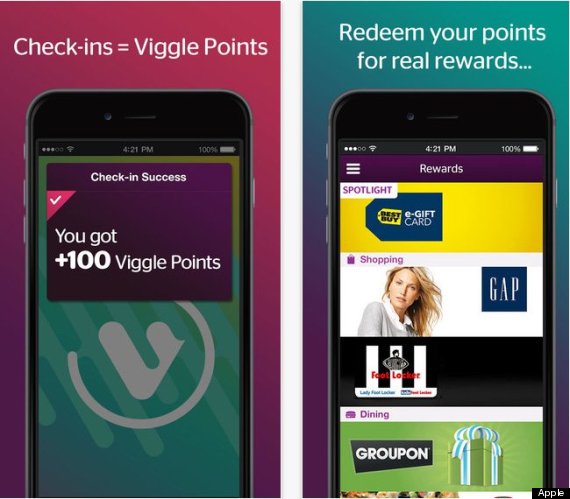 Just because you don't like to physically go places, doesn't mean you shouldn't get rewarded for going places in your mind. Enter Viggle: the app that rewards people with points every time they listen to music or watch TV. Earn enough points and you could win yourself "electronics, trips, sweepstakes entries and gift cards from your favorite retailers." According to the website, since the app's launch, "over $19,000,000 in rewards have been redeemed."
Related
Before You Go
A pop up knife holder that allows for convenience and space saving.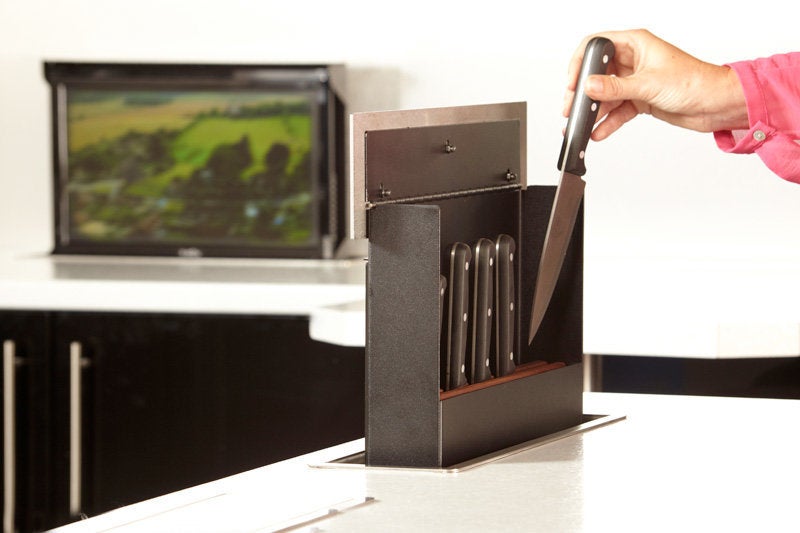 A beautiful and handy wall garden.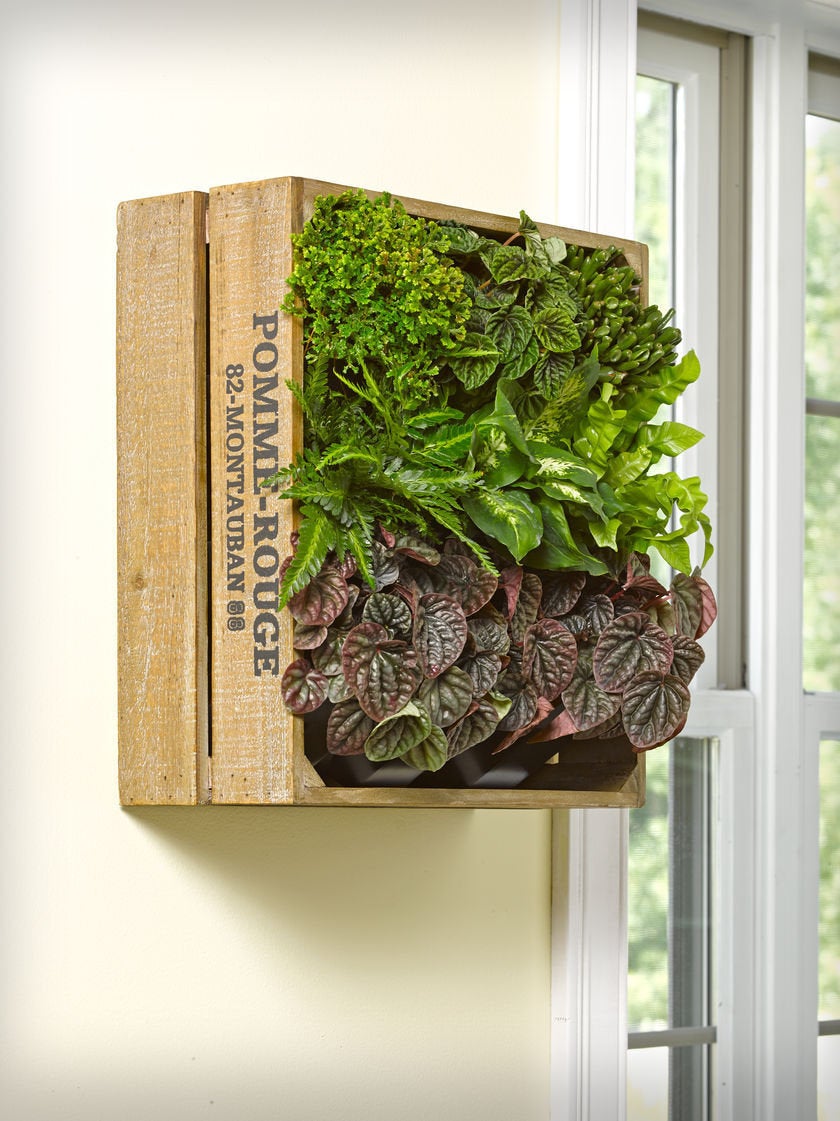 This super-handy coffee system that can be built into your cabinets.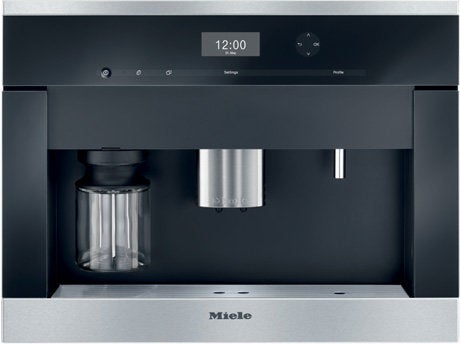 A grill that contains an "aroma depot" that allows you to infuse your food with flavor as you're cooking it.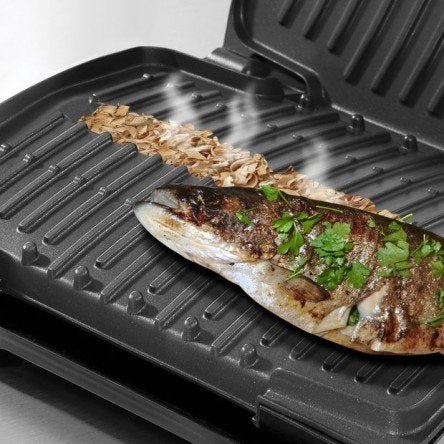 A trashcan that opens when you tap it with your elbow, bump it with your hip or nudge it with your knee.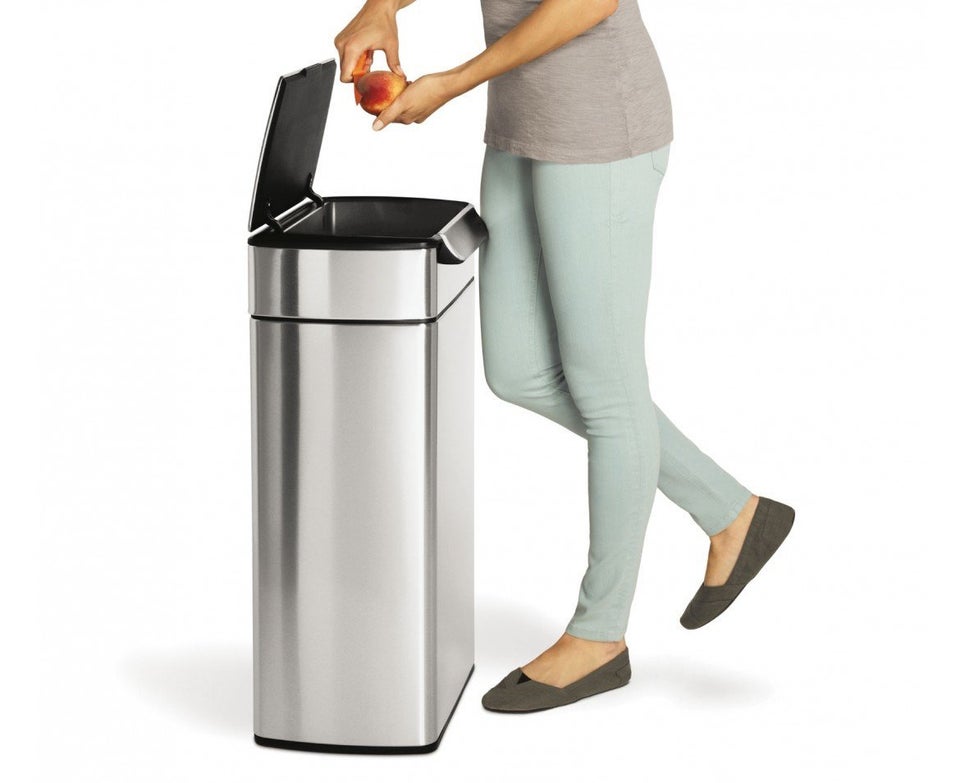 A waterproof tablet to make sure you will always be able to read your recipes safely.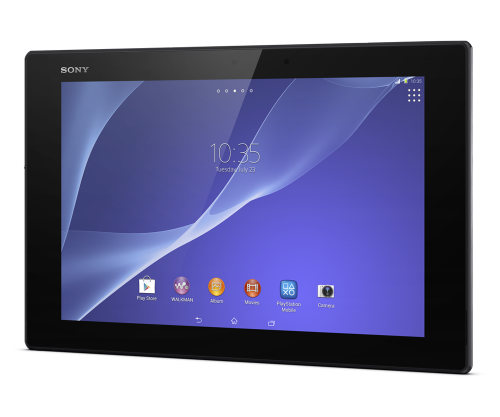 A portable ice maker to make throwing parties so much easier.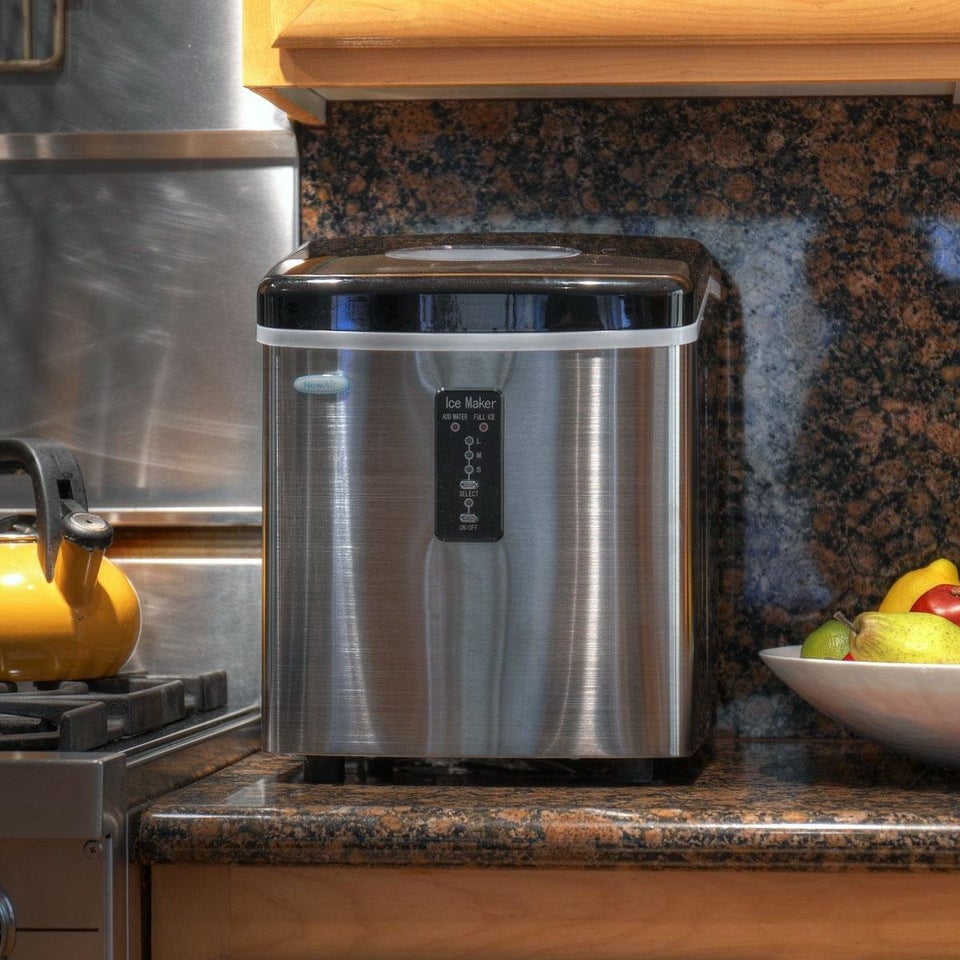 A built in wine station to make sure you never ever leave your kitchen.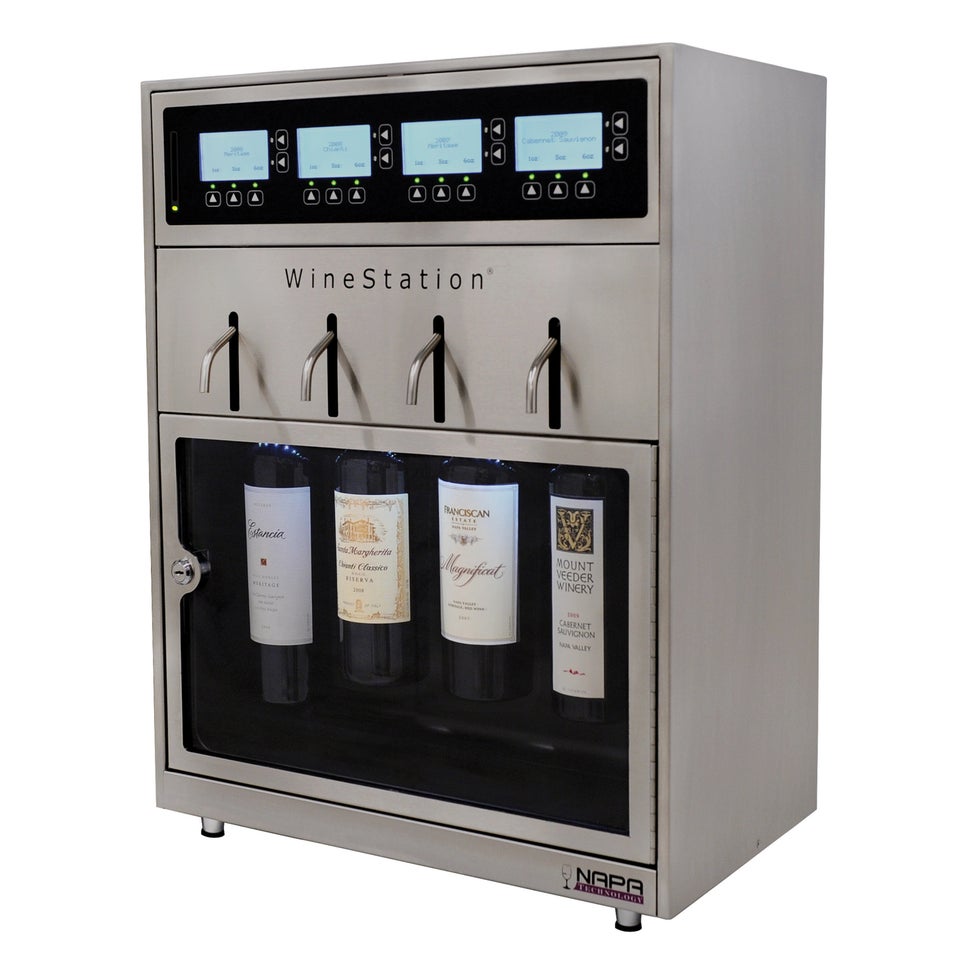 A three-door refrigerator for ultimate storage and energy saving.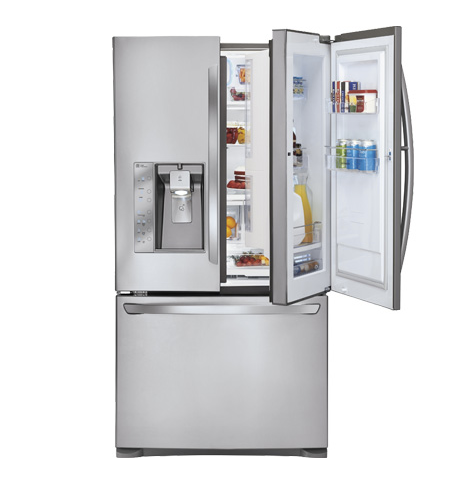 Or a fridge that's connected to WiFi so you can "check the morning weather, browse the web for recipes, explore your social networks or leave notes for your family."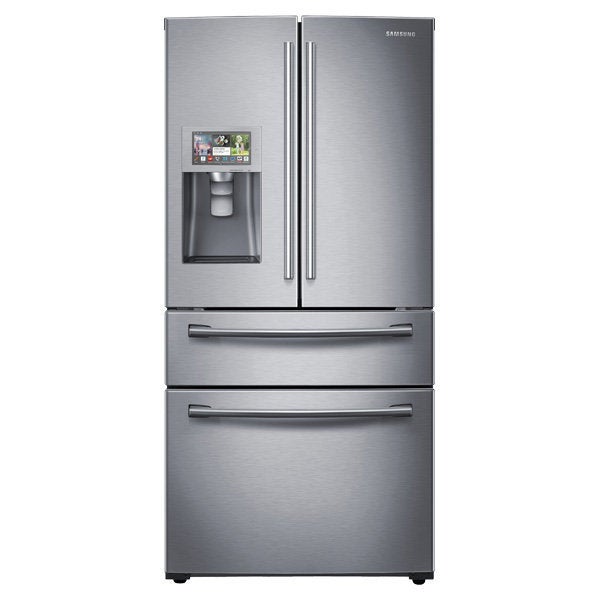 And your own personal rotisserie oven if you really want to get serious.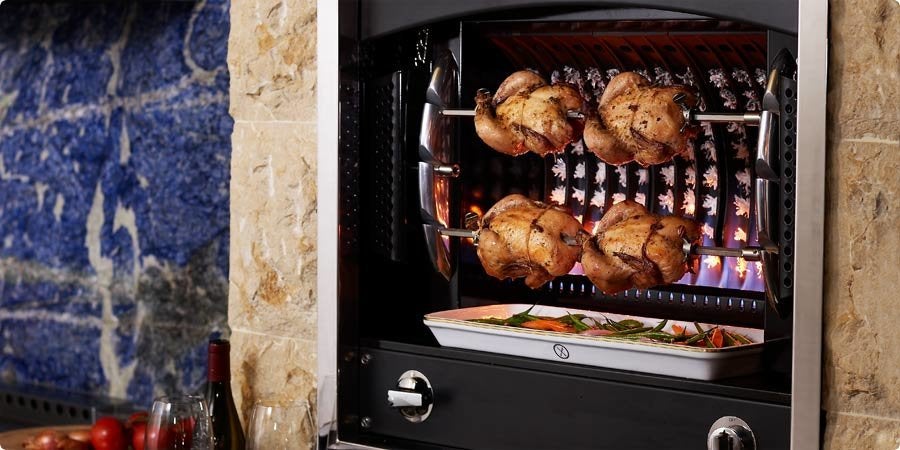 A retractable faucet to fill pots with water with ease.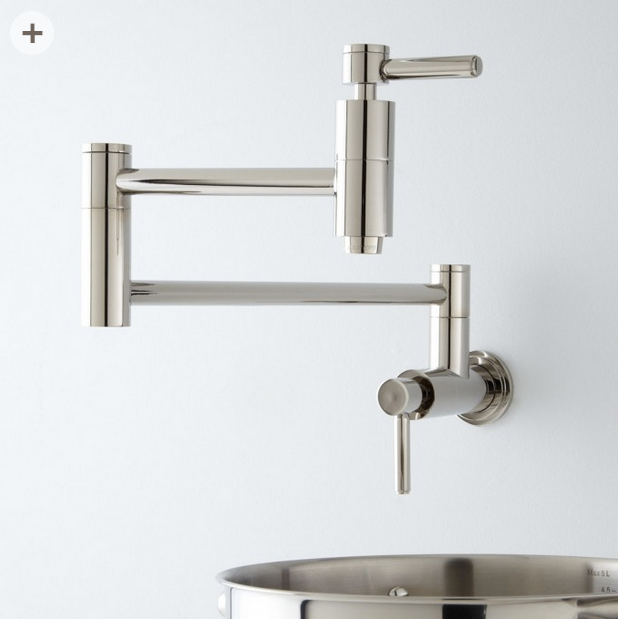 A pop up outlet that's there for you when you need it and stays out of sight when you don't.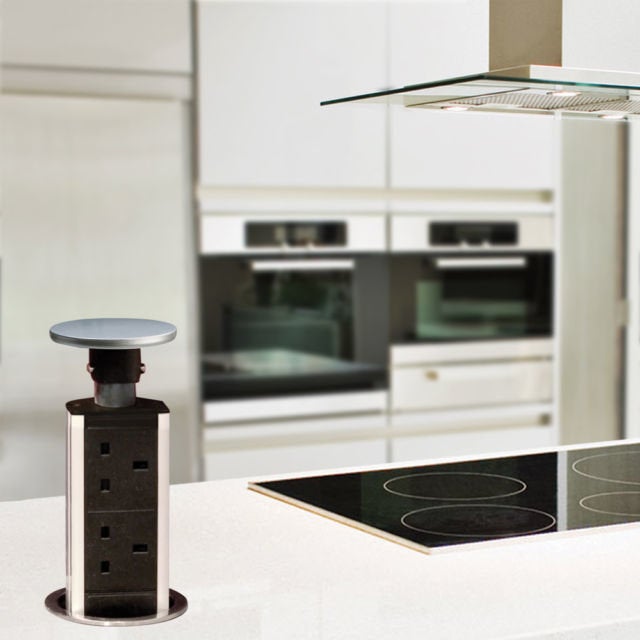 And, of course, real life corner kitchen drawers for your purchasing pleasure.