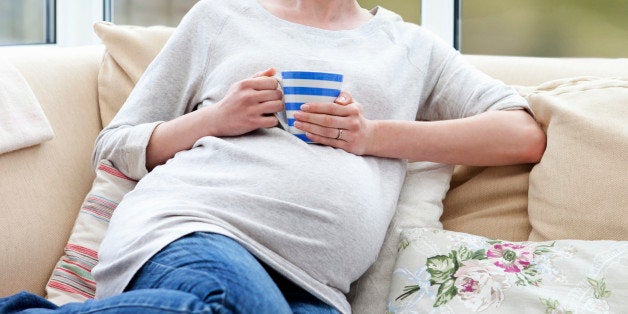 "If you have to get a license to cut hair, you should have to get a license to deliver a baby."
The Hawaii state senate introduced a bill earlier this week that requires midwives to be licensed and creates a board to establish rules, investigate complaints and take disciplinary action against home birth providers when necessary. It also limits home births to women with low-risk pregnancies and saddles home birth providers with record-keeping requirements.
The bill was written with good intention -- to protect mothers and babies -- but the senate was caught off guard when more than 1,000 people submitted testimony and dozens of women crowded the hall to protest it, saying it was an overreach of government power.
"I think, to be honest, what we were debating was sacred to people," Hawaii Sen. Josh Green, a physician himself, told Honolulu Civil Beat after the hearing. "Those who want to deliver at home have a sacred trust that shouldn't be broken. The medical community has a sacred obligation to do everything in their power to make sure everything is safe for mothers and babies. When those two worlds collided, it created an explosive discussion."
But many of the mothers present argued that the regulations were a violation of women's rights. Rebekah Stewart Botello, for instance, is a 38-year-old mother of two with a third baby on the way. Her pregnancy might be considered high-risk because of her age, but she was angry that the government could deny her decision to give birth at home. "Why are you treating a natural process of life as a medical procedure?" she said. "It's so unnecessary."
Currently, only 1 percent of all births in the U.S. occur in homes or birth centers, but a recent study published in the Journal of Midwifery & Women's Health found that outcomes among women who had planned, midwife-led home births were "excellent," with relatively low rates of intervention. (Though, it's important to note that not all experts agree with the findings.)
Nationally, home birth is on the rise. Recent estimates suggest that the proportion of home births increased by 41 percent between 2004 and 2010, with 10 percent of that increase happening in the last year of that period.
The state of Hawaii doesn't currently have data on home births, but the proposed bill would mandate better record-keeping.
"I believe in home birth," Sen. Green admitted to KITV after the hearing. "I really actually like it as a principle for us in our state. It's a traditional pillar of our state health program, but it's got to be done safely for moms and babies and that's what the bill is about."
"Even one death is too many," he told Civil Beat. "We have to find a way to bridge this gap."
Decision on the bill was deferred and Sen. Green said he hoped a consensus could be reached if he convened a task-force on the issue.