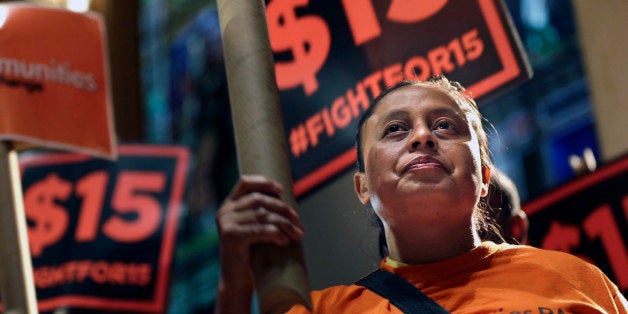 Massachusetts home care workers have notched the latest victory in the Fight for $15.
Under an agreement Thursday with the office of Gov. Charlie Baker (R), 35,000 home care workers in the state will be guaranteed a wage of $15 per hour, according to 1199SEIU Healthcare Workers East. The regional union representing the workers said the agreement put an end to their plans to picket at the statehouse next week.
In a statement on Friday, George Gresham, the union's president, applauded Baker for taking a "bold step" that Gresham said would reduce income inequality and improve care for seniors.
"With a living wage, we can ensure more compassionate care for homecare clients, and better lives for homecare workers and their families," Gresham said.
A spokeswoman for Baker did not immediately respond to an email seeking confirmation of the agreement.
The workers covered by the agreement tend to the elderly and people with disabilities in their homes. Their wages are paid by their clients, who are then reimbursed by the state. Like several other states, Massachusetts passed a law making the state the workers' employer of record, thereby enabling them to unionize as quasi-public employees in 2008.
A series of contracts since then have raised the Massachusetts home care workers' hourly wage from $10.84 to the current level of $13.38. Although the next round of increases have yet to be finalized, the union said Friday that the governor's office has agreed to raise wages to $15 an hour by July 2018. The workers have also been assured a raise of 30 cents by next month, according to the union.
The Service Employees International Union, the parent union to 1999SEIU, has been the leading driver of the Fight for $15, a loose coalition of unions and other worker groups pushing for higher minimum wages around the country. The movement started three years ago with fast-food workers taking part in one-day strikes. It has since grown to include home care and day care workers and service workers of all stripes.
The campaign has helped spur local minimum wage raises across the country, though only a handful of jurisdictions have gone as high as $15. Most significantly, Seattle, San Francisco and Los Angeles have passed laws gradually increasing the wage floor to $15 in the coming years. In SeaTac, Washington, voters voted yes on a $15 minimum wage referendum that applies only to certain workers within the city.
Christine Owens, director of the National Employment Law Project, an advocacy group for low-wage workers, said in a statement Friday that the Massachusetts agreement "sets a precedent nationwide" for home care workers whose wages are negotiated with the state.
"States around the country should follow Massachusetts' lead and pay home care workers $15," Owens said.

Before You Go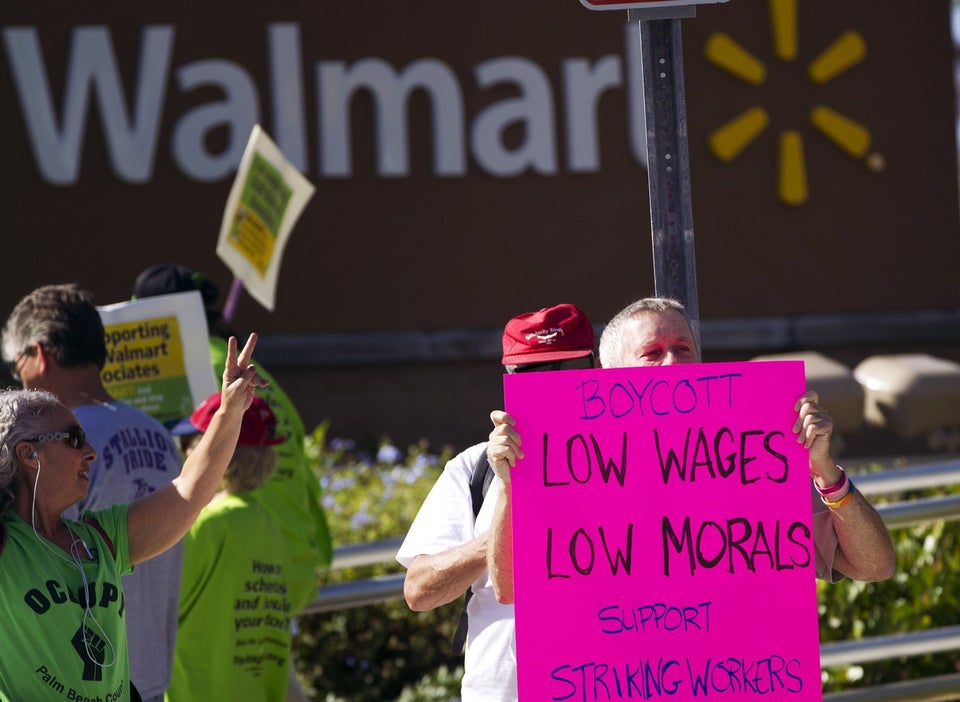 What Minimum Wage Haters Won't Say
Popular in the Community