I love to clean and get my house ready for any Holiday guest but I realize this is not the case with most people. However, 'tis the season and that should be a good enough excuse to make your home feel extra sparkly by executing our winter version of a spring clean. Using the right products and a few tricks of the trade, here are my 5 quick tips to getting your rooms refreshed and looking fabulous before your holiday guest arrive.
Step 1: THE FABRIC OR ROOM SPRAY TRICK
You don't need to dryclean your drapes or steam your furniture, but can give it a good pat, fluff, and spray. Take your drapes fabric and shake it a bit, then use a fabric refresh spray or even a room fragrance spray - from a good distance - onto the fabric. Shake the fabric again and done.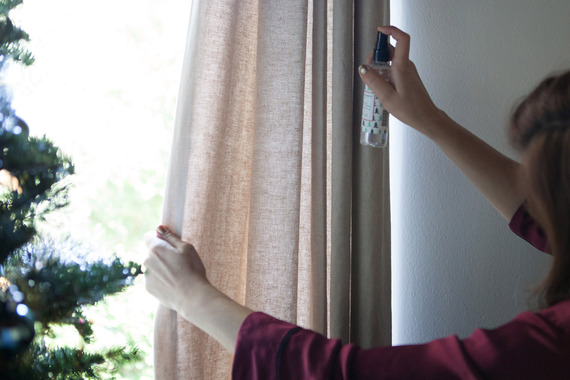 Products I recommend, below from left to right: THE LAUNDRESS HOLIDAY FABRIC FRESH , DIPTYQUE ROOM SPRAY, or THE LAUNDRESS HOME SPRAY.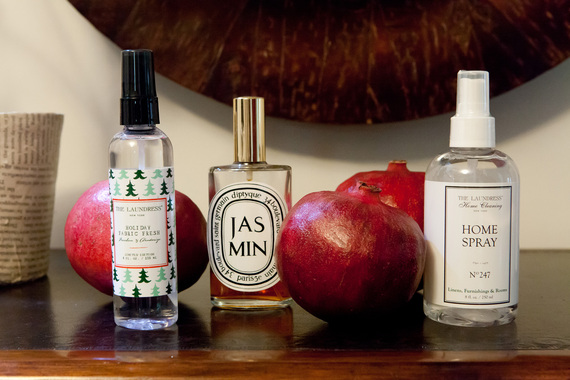 Step 2 : THROW THE THROW PILLOWS IN THE WASH
Sofa throw pillows often get ignored and barely get washed. But putting them in the wash on delicate with a gentle, beautifully scented detergent will make a short winter's nap extra inviting.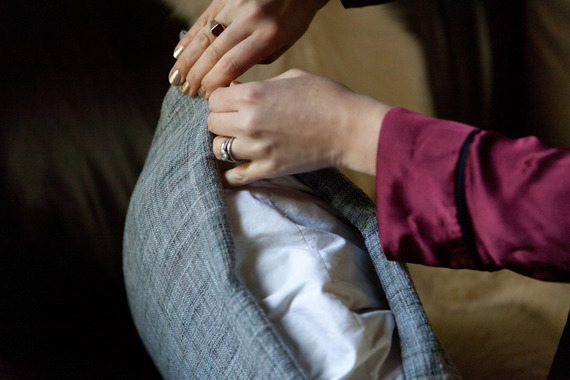 Step 3: MAGICALLY REPAINT YOUR HOME
I won't be the first or the last to say that Mr. Clean's Magic Eraser is a designer's dream cleaning product. Use it periodically on your baseboards and walls to get all those dirty finger prints, paw prints, and random spills or marks off. It's fast, and the effect is dramatic. Most people stop noticing the dirt on the walls, but trust me, your guests will. If there are spots that are especially stubborn, use a little bit of a non-bleach or powder on the eraser for help.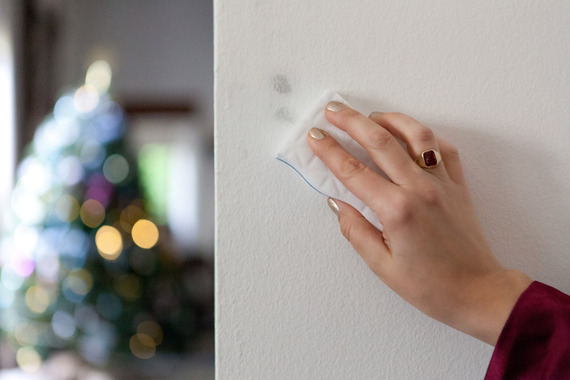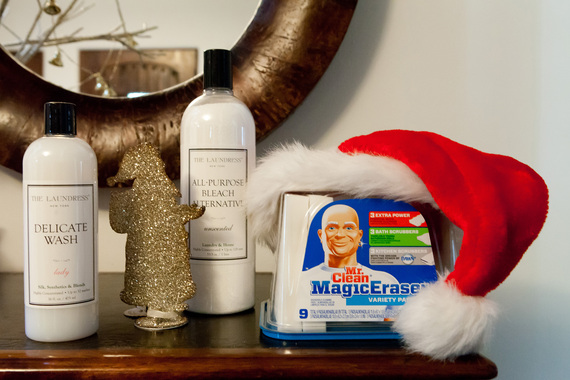 Step 4: WINDOWS, WINDOWS, WINDOWS
Windows and floors are the most visible to guests and make the biggest impact when clean. Do clean your windows - doesn't have to be ALL of them, but just the ones in your main living/entertaining areas.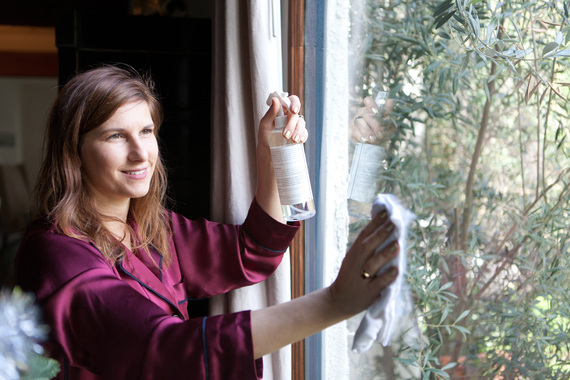 Step 5: GO UNDER
Floors obviously need to be clean, however, take this time to do that extra step and vacuum under sofas and rugs. There are most certainly a few dust balls and other fun surprises that really should be removed before the New Year.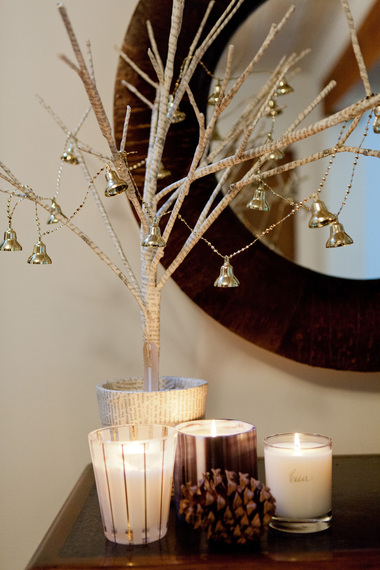 Either way, kick back, light a few holiday candles, relax and enjoy the Holiday Season even more knowing your home is sparkly and guest ready. You can take my lead....