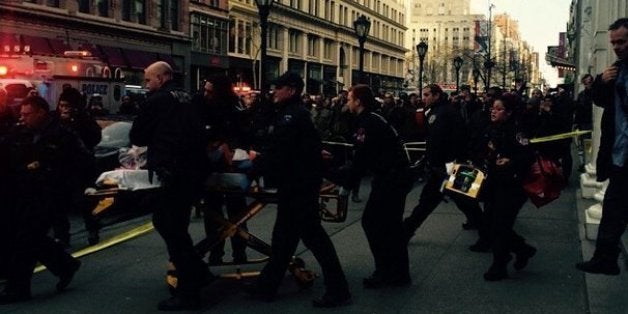 UPDATE 4:00 p.m.: DCPI has confirmed with the Huffington Post that two people are dead following a shooting at a New York City Home Depot.
The suspect was an employee at the store and fatally shot his manager before turning the gun on himself, a spokesperson for the NYPD confirmed.
A witness at the scene, 30-year-old Marisa Cimarron, said she saw employees huddled in a corner of the store, sobbing as their coworker was wheeled out on a stretcher.
Police are responding to a 911 call reporting shots fired inside a Home Depot in New York City.
The NYPD confirmed with the Huffington Post that they are responding to the call, which took place Sunday afternoon at the Home Depot on 40 West 23rd Street.
Police are currently investigating the incident. Pictures posted on social media show at least one person being taken out on a stretcher as officers swarm the building.
Marisa Cimarron, 30, told the Huffington Post she was shopping for common boards in the basement when she was told to evacuate.
"Everyone was moving really quickly out the doors," Cimarron said. "There were a number of cops with their guns drawn walking through the Home Depot."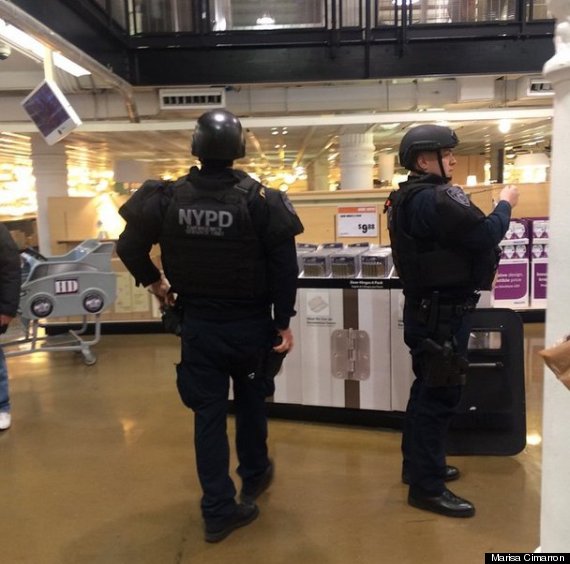 Officers survey the area at the Home Depot on 23rd Street after reports of shots fired
Outside the business, Cimarron saw someone being carried out on a stretcher and took a picture. It is currently unclear who the victim is, but the witness said she saw three other employees huddled together nearby and crying.
"[The employees] seemed really lost in each other and not really interacting with anyone else," Cimarron said.
The New York Daily News reports that the suspect has died from a self-inflicted gun shot wound, according to an unidentified police source.
This is a developing story.
Popular in the Community