 The U.S. Drone Program has finally made the national news and, as a result, Americans from large cities and small towns are debating whether or not the drone attacks are legal, ethical, and/or successful in fighting terrorism. We were asking the very same questions as we boarded a plane to Karachi, Pakistan last March to be keynote speakers at the University of Karachi for a conference called "Social Intervention 2012: A Better Tomorrow for the Coming Generation."
Our trip was part of an independent collaboration with Dr. Anila Malik, a professor of psychology at the University of Karachi, and Maqsood Ahmed, the Assistant Superintendent of Police, SSI, Karachi. While we certainly had fears of visiting a country that is so often identified with terrorism and conflict with the United States, we were also hopeful that art could serve as a common ground between our two cultures. Our mission was two-fold: First, we wanted to learn about the Pakistani people beyond the stereotypes of terrorism, violence, and oppression of women. Second, we wanted to present a more peaceful version of Americans, one that many Pakistani people never get the opportunity to see, mainly because of the U.S. drone strikes (which have killed an estimated 2,500-3,300 people since 2004).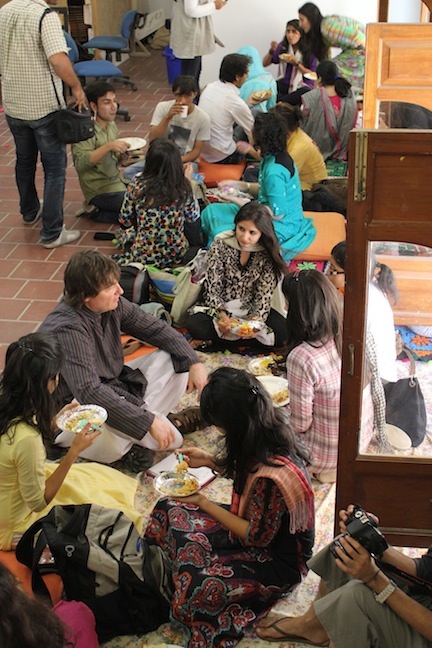 We were welcomed with open arms. During conversations we divulged the embarrassing misconceptions that we held about each other. We would say, "When we thought of Pakistan, we thought of terrorism." They would say, "I never knew that Americans could be kind." In every case, the icebreaker was simple but critical: We said, "As-salam alaykum" and they said "hello."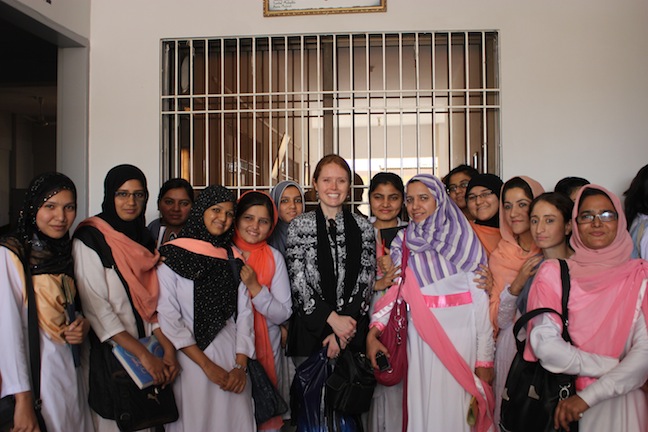 We returned to the United States with new perspectives on our seemingly endless "War on Terror." Now, when we think of Pakistan, we first think about the warm smiles, gentle handshakes, bright patterns of fabric, and hours of laughter with students, faculty, and new friends. When we think of the U.S. drone strikes, we no longer see the thousands of people killed as a cold statistic but rather as a series of individual and devastating stories of mothers, fathers, and children.
As two individuals, we don't have the power to stop the drones ourselves. We do, however, have the ability to ask provocative questions to spread social awareness: If we can send unmanned aerial vehicles over a sovereign country to kill thousands of people without judge or jury, what is to prevent another country from doing that to us? What would drone strikes look like if we were the targets rather than unknown people in a place too distant to imagine?
The Home Drone Project is a visualization of that scenario. We started by finding a map of the 344 U.S. drone strikes in northern Pakistan since 2004. We then transferred the dots directly to a map of the United States, starting at the site of the Boston Tea Party, our first national insurgent act. We packed up the car and set off to photograph what and who would have been destroyed had a drone hit there on that day. Here are some examples: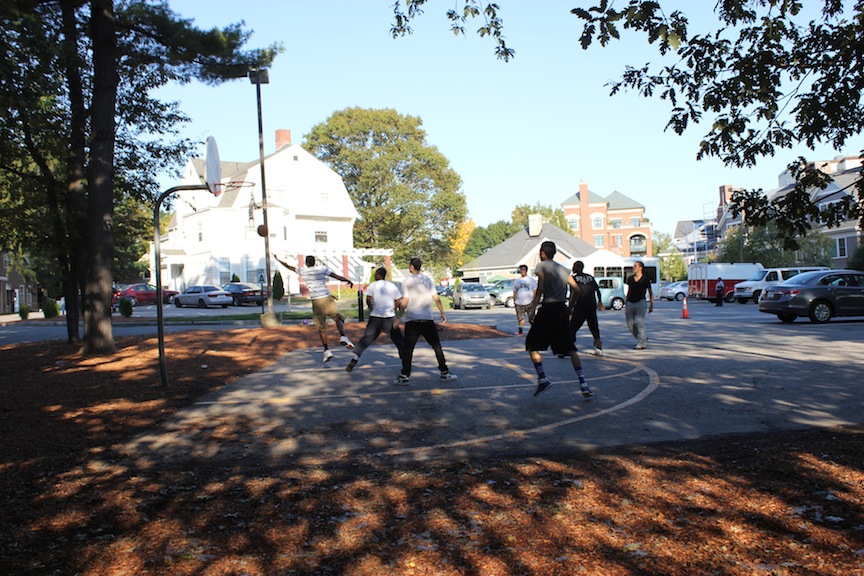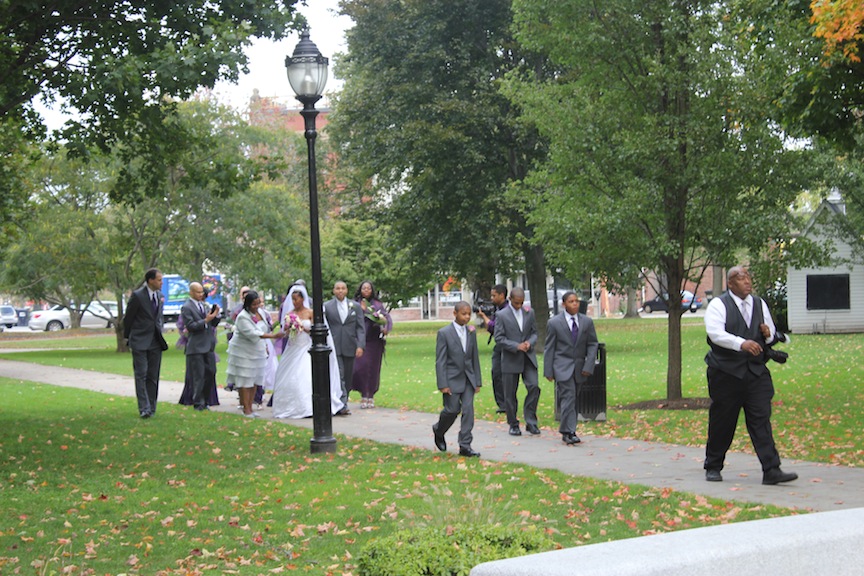 As part of an exhibition at the Hampden Gallery at the University of Massachusetts, we then installed a wall-sized map of the Massachusetts highway system, marked each of the fictional drone strikes with red pins, and drew lines to the corresponding photographs. In addition, we created an 18-foot rhinestone-studded predator drone, its sparkling surface illustrating how easy it is to be distracted from the reality of our national aggression when we are insulated from the violence. As people enter the room, the glittering diamonds would be attractive to people who live in a culture that places such value on wealth. It would take further investigation to see that the diamonds are fake and that the drone is targeting Massachusetts.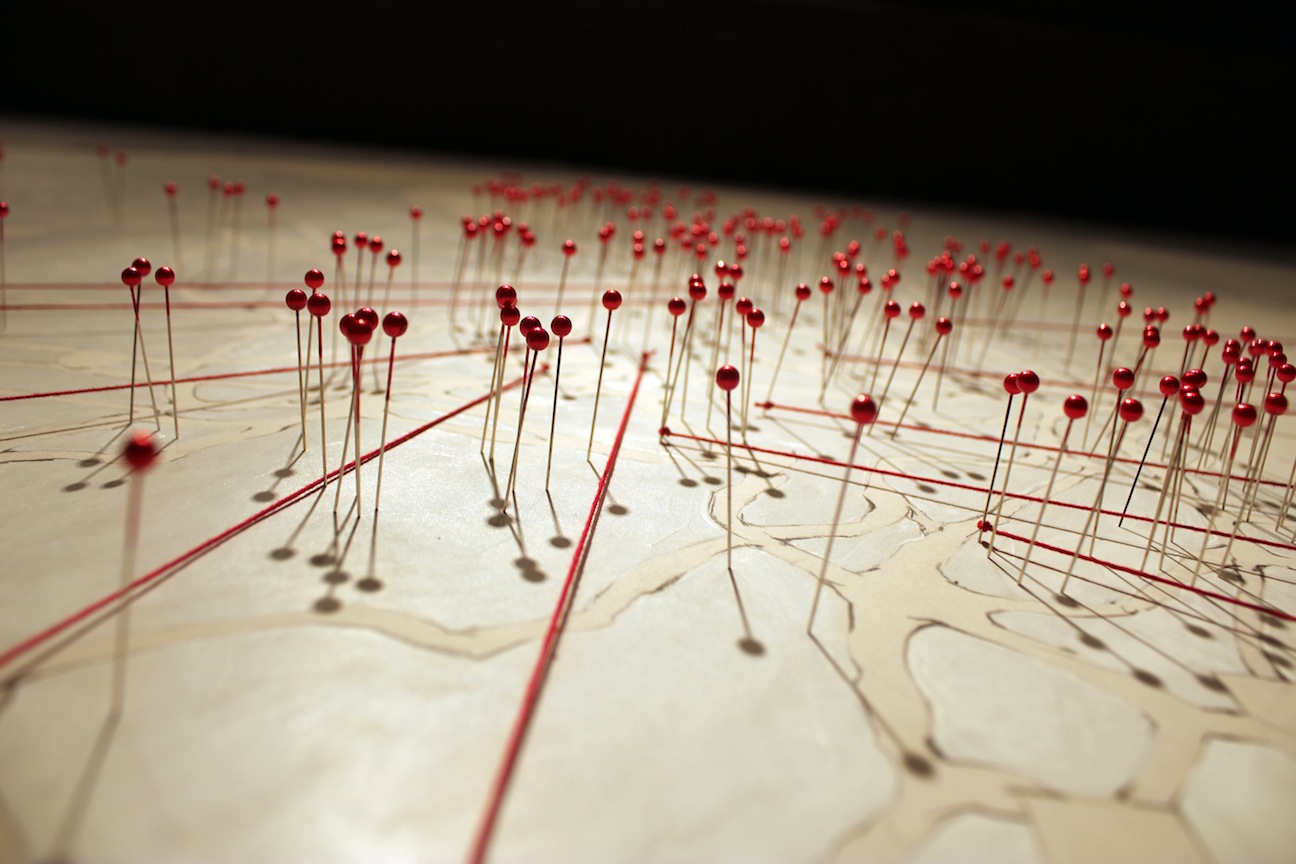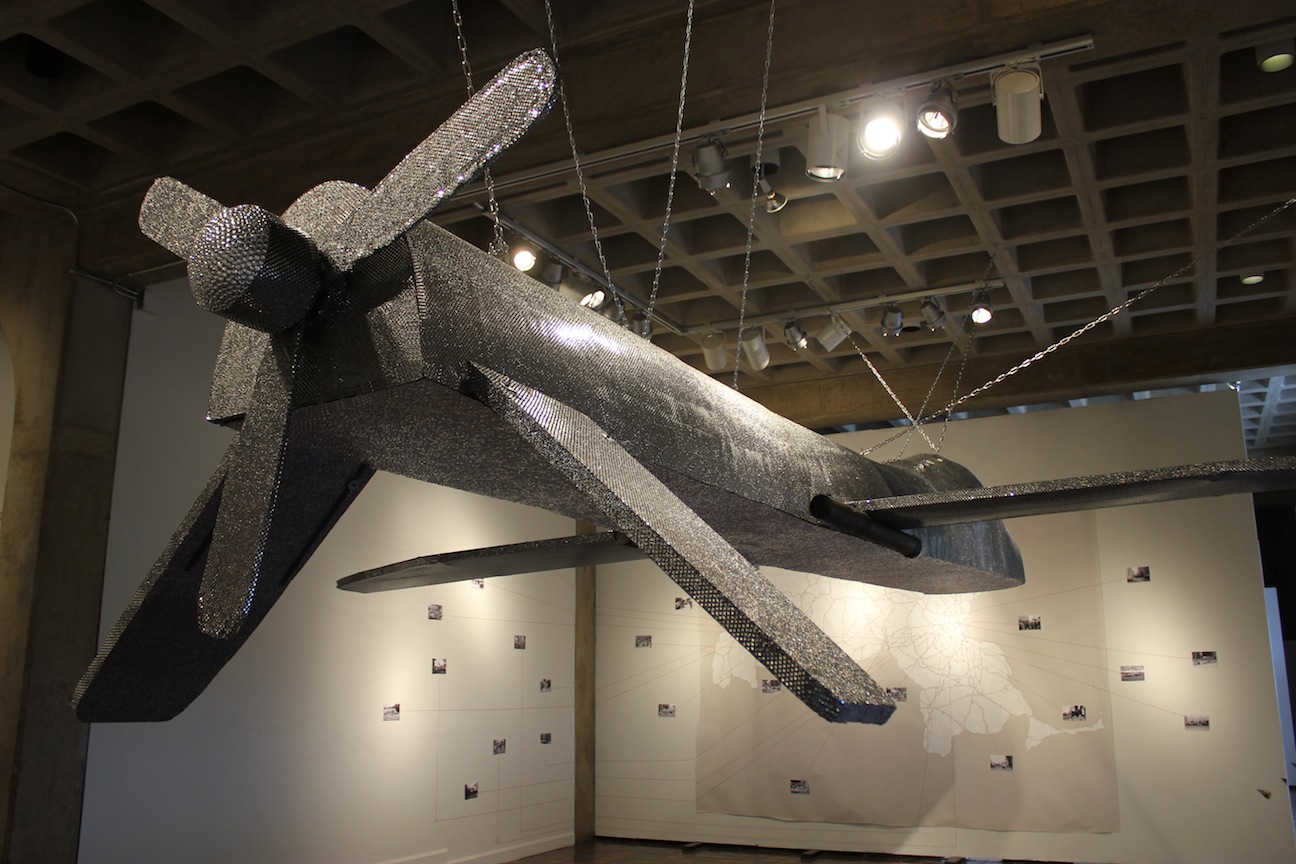 In the wall mural behind the drone, a plant blows seeds throughout the gallery, reminding us that all of our words and actions, both positive and negative, inevitably travel out of our control and take root in places we may never see.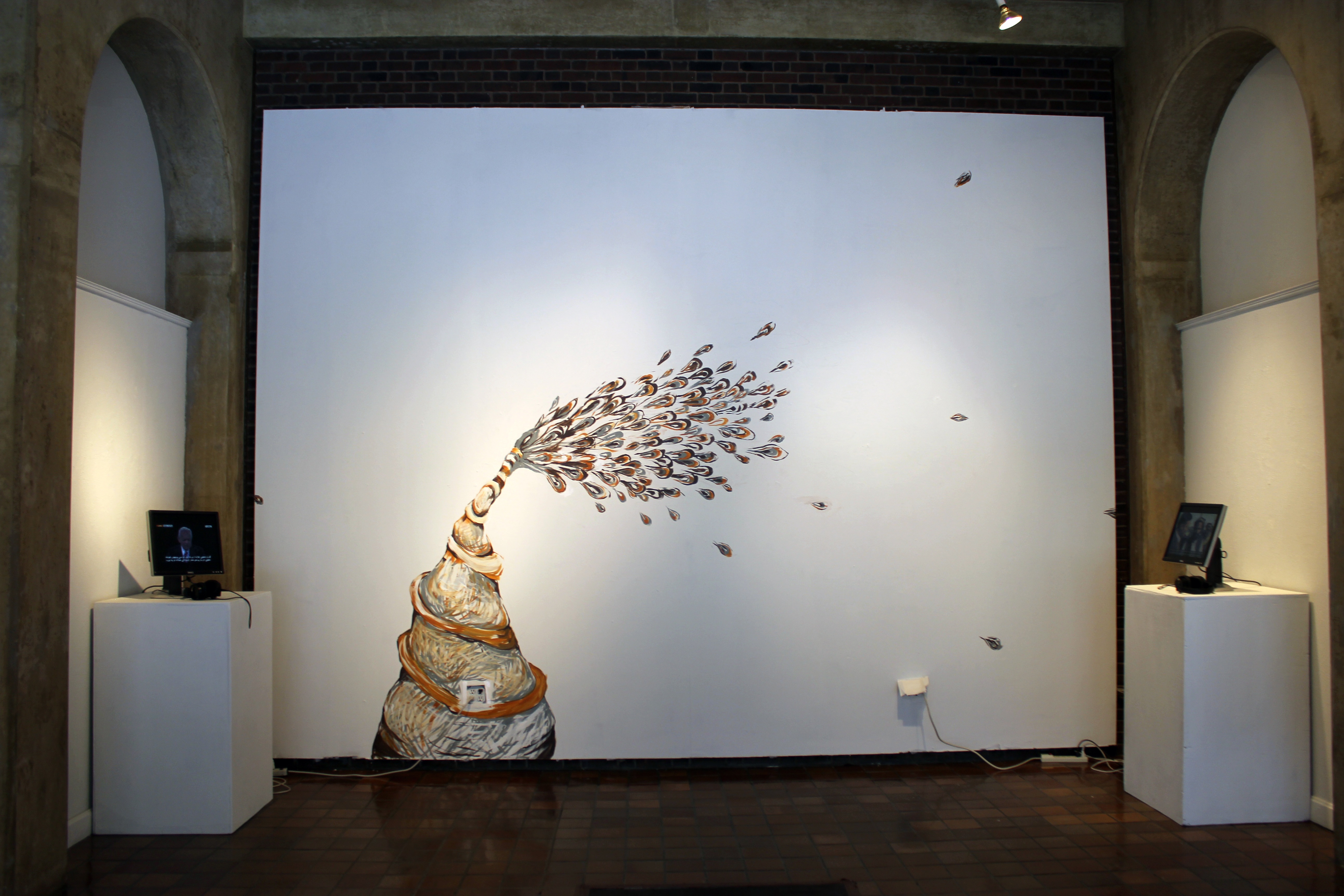 Some critics have called us anti-American for questioning the U.S. government and for finding ways to collaborate with citizens of a predominately Muslim country who do not always agree with the American agenda.
Related
Popular in the Community