Today's installment is a special addition to the Huffington Post Gay Voices RaiseAChild.US "Let Love Define Family™" weekly series.
When I first shared that our family was invited to participate in a holiday special on television's biggest network with my partner of eight years Jared Gee, he was not exactly enthusiastic about the idea.
"Are you kidding me?" exclaimed Jared. "No way are we doing a television show where you know they are going to re-write our family's history to make it palatable to their conservative viewers."
"The producers assure me that they won't do that to us," I replied. "And this is the first time in the 16-year history of this CBS holiday special that an LGBT-headed family will be featured. They want to tell the story of an adoptive family like ours."
"Think of what you are asking of our kids!" Jared demanded, who, like me, is protective of our children and their time in the public eye.
The truth is that I had ruminated over that very question constantly during the two days that passed since receiving the call from a producer of the show. I'm the type of parent that is concerned that my kids will catch a cold when they show up at the breakfast table with bare feet.
"Forget it," Jared said, as he stood up. "No way. I am not doing it. Don't ask me again."
Clearly that wasn't the last discussion about the opportunity. As most decisions go between couples, it was a process. For us, the process took about three weeks and I was running out of excuses with the show's producers. But, finally, Jared began to thaw to the idea when I was better able to frame my three reasons why we could not let this opportunity go.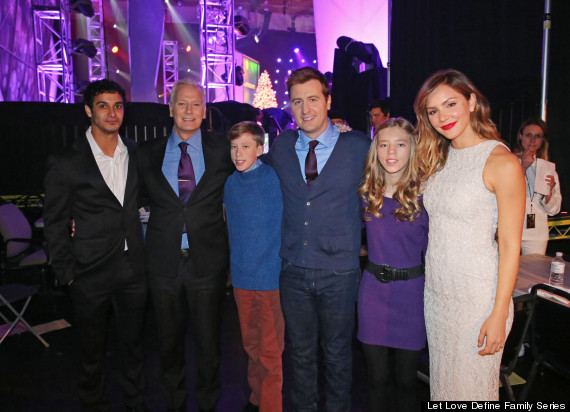 First of all, this annual "A Home for The Holidays" special has very significant relevance to our family. I discovered this show back in about its third year. Its stories of adoptive families moved me. It opened my eyes to the real truths of children in the foster care system. And even though I had never seen a gay dad on the show, it still managed to inspire me to build my family through fostering and adoption. Over the years, "A Home for The Holidays" has become a tradition at our house. My children find comfort and community in watching the stories of other adopted children like them.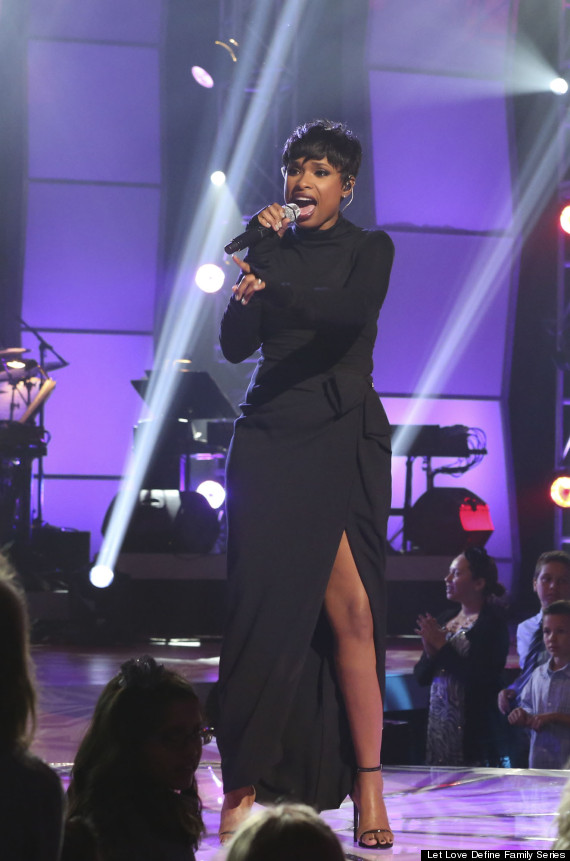 The second compelling reason was for the future of our children and all of those in the foster care system. I grew up in a small town at a time when adoptions were secretive and at times considered rather shameful. Over the past ten years or so, my views on adoption and foster care have evolved dramatically. I have learned and seen what abuse, neglect, abandonment, and malnourishment do to our country's youth can do. I now know the innocence of foster children. I have also seen how resilient children are and how love nurtures the souls of both child and parent. Adoptions should be celebrated, not hidden.
As the last reason, I asked Jared to agree to do the show for the opportunity it presents for our community of LGBT parents, families and their children. Present and future. Our participation would not really be about us as individuals or as a family. Instead, our family's inclusion in the show might be a small step toward equality.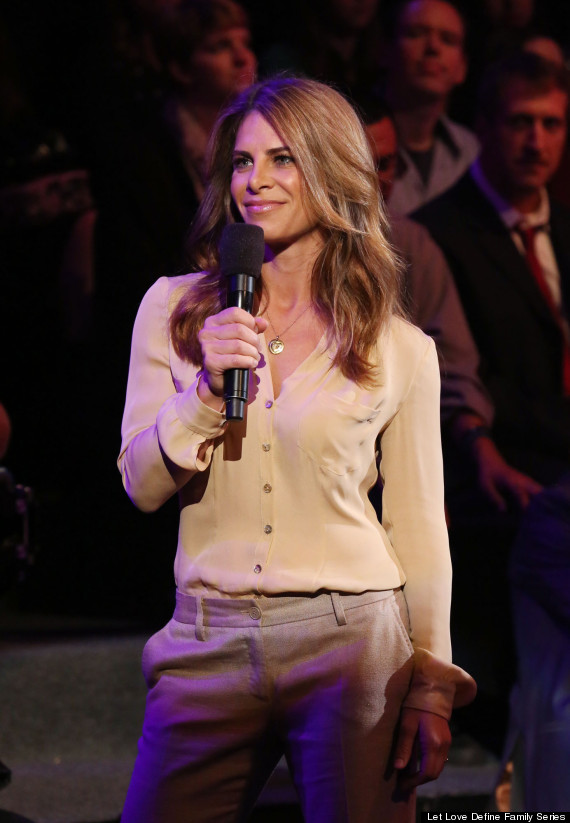 The producers kept their word.
For years, I watched "A Home for the Holidays" and hoped that after the next musical act or commercial break, a story of an LGBT-headed adoptive family would be featured. In 15 years, that never happened. This Friday night, Jared, our kids and I hope that our story just might serve to motivate a new group of prospective parents to build families through fostering and adoption. Regardless of what might be said by those opposed to LGBT equality, we are deeply honored to have the opportunity to put the needs of the 400,000 children in the U.S. foster care system first. These children need good parents and safe homes, and my family believes firmly that single adults and the LGBT community are equally viable answers to our nation's foster care crisis.
Seventeen years ago, the idea for "A Home for the Holidays" was pitched to CBS by Dave Thomas, Founder and CEO of Wendy's, and Jennifer Perry, Executive Director of the Children's Action Network. Each year the CBS special, presented in association with The Dave Thomas Foundation for Adoption and Children's Action Network, successfully moves about 60 percent of the presented children toward adoption. Over 30,000 people have been inspired to reach out for more information on becoming an adoptive parent as a direct result of this annual special. Performers and presenters for the 16th annual "A Home for the Holidays" include Jennifer Hudson, Train, Earth Wind & Fire, Rixton, Katharine McPhee, Ashley Monroe, Dan & Shay, Jillian Michaels, and Elyes Gabel. The show will be broadcast Friday, December 19, 2014, 9–10 PM ET/PT on the CBS Television Network.
"We are pleased to include the Valenza-Gee family on this year's 'A Home for the Holidays,'" said Jack Sussman, Executive Vice President, Specials, Music and Live Events, CBS Entertainment. "The special aims to include all families in order to raise awareness and get foster children placed in loving homes, which it succeeds in doing year after year."
Rich Valenza is the founder and CEO of RaiseAChild.US, a national organization headquartered in Hollywood, California that encourages the LGBT community, and all people equally, to build families through fostering and adoption to serve the needs of the 400,000 children in the U.S. foster care system. Since 2011, RaiseAChild.US has run media campaigns and events to educate prospective parents and the public, and has engaged more than 2,500 prospective parents. For information about how you can become a foster or fost/adopt parent, visit www.RaiseAChild.US.
Popular in the Community