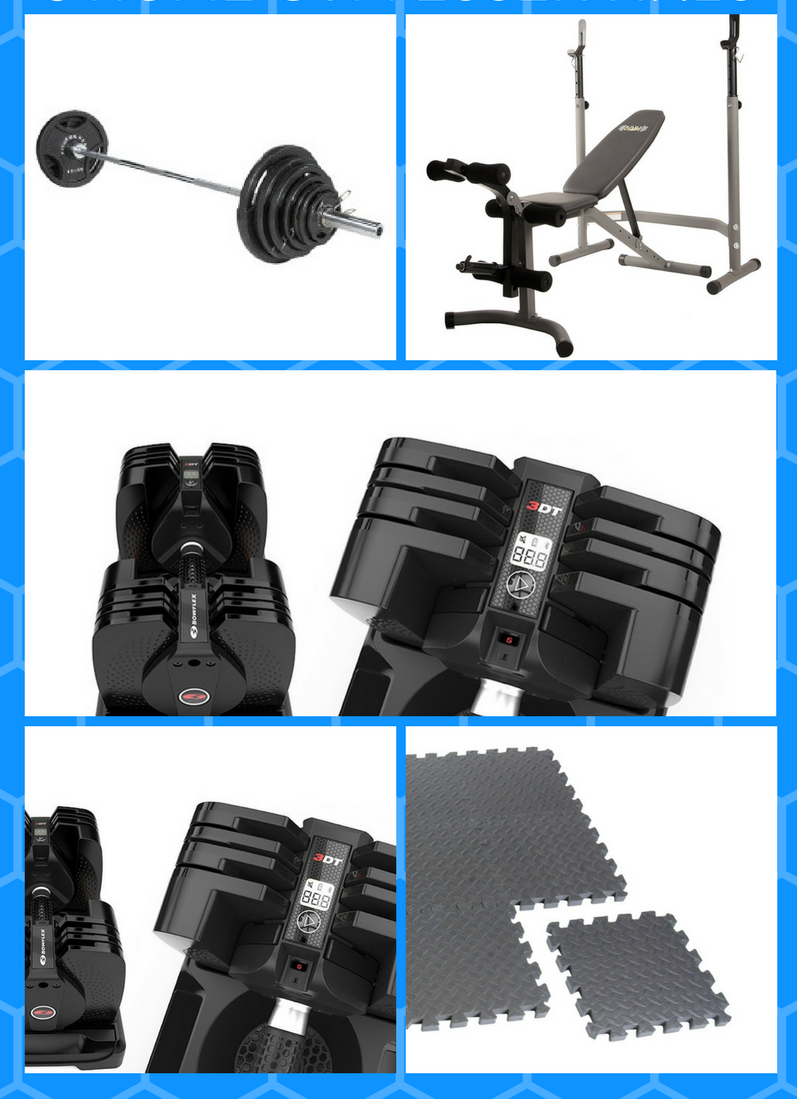 Have you been thinking about turning that extra space in your house into a home gym? If so, then this article is especially for you. With a split two car garage, that we hardly ever park our cars in, we were left with at least one empty space that was begging to be turned into a home gym. Don't get us wrong, we love our club gym. But there are times in our day to day lives where we want to squeeze in a quick workout but we just don't have time to make it to the gym. There are also times you don't feel like getting off of the couch and going to the gym, but when your gym is in your garage, you really can't use that as an excuse. With that in mind, and after some extensive research (browsing Pinterest for design ideas), we put together a list of home gym essentials. With these home gym essentials, you won't be short changing yourself and you might just think about canceling your membership. While we wouldn't go that far, this list should make it a little easier for you to find that work-life balance that includes your fit life.  So stop thinking about what your home gym could be and spring into action. Grab these home gym essentials and start attacking your fitness goals in the comfort of your home today.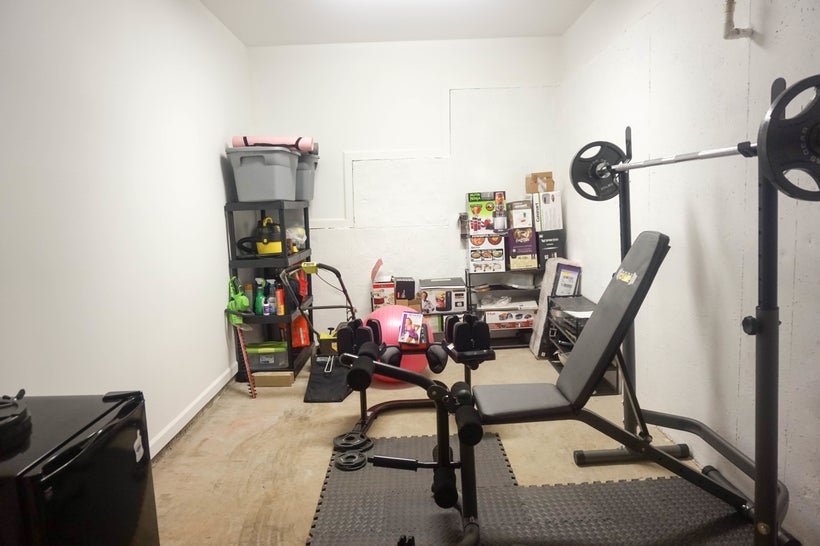 The first piece of equipment on our list of home gym essentials comes from a name you have been hearing for years, Bowflex. Bowflex from Nautilus has been the leading the pack with great home gym equipment for the longest, and they look to continue their dominance with the Bowflex SelectTech 560 dumbells. These aren't your ordinary dumbells, as the SelectTech 560 is the world's first smart dumbells. A lot of technology we use on a day to day basis is meant to make things easier, and the SelectTech 560s do just that. The folks over at Bowflex use Bluetooth technology to connect the dumbells to your phone. This connection takes your workout to the next level in multiple ways.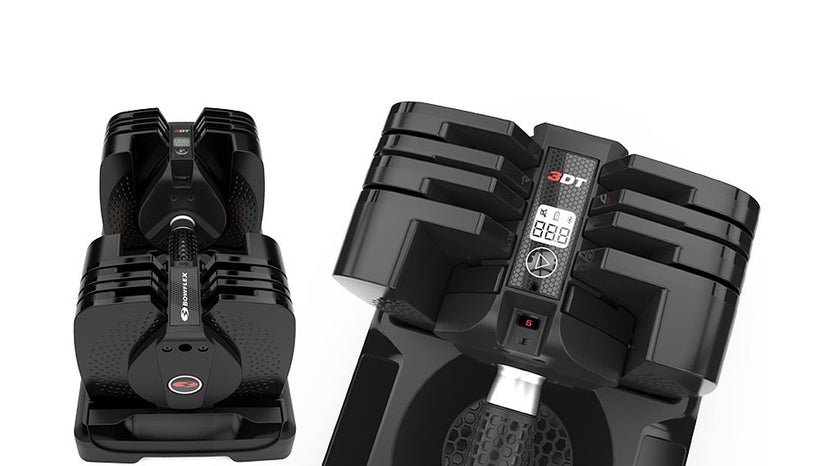 Not only do the SelectTech 560 dumbells track weight lifted, reps, and sets, giving an audible cue when each rep is properly completed,  but through the use of the accompanying 3DTrainer app, you have access to a huge library of video exercises, professional workout plans, and the ability to customize your own intense workout. All the data that the dumbells collect wirelessly transfers to a connected device, so you can keep track of our progress and be motivated to reach new personal best. Best of all, each Dumbbell Adjusts from 5 to 60 lbs, which allows you to replace an entire rack of dumbells with just one piece of equipment. Want to learn more about the SelectTech 560, click here.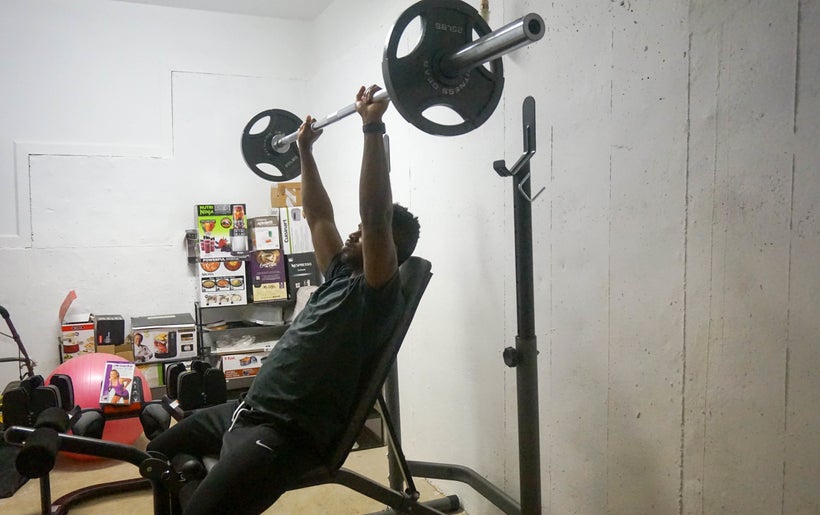 The next of our home gym essentials is an Olympic weight set. Having an Olympic weight set in your home gym allows you to do a wide range of exercises from squats to bench presses. The workouts an Olympic weight set allows you to do are truly endless and its why its one of our home gym essentials. A good Olympic weight set should include a seven-foot Olympic chrome bar and some weight plates. If you are on the market for a set, we highly recommend the Fitness Gear 300 lb. Olympic Weight Set, which is available exclusively at DICK'S. Why this specific weight set you might ask? Well, the answer is simple, quality. While there are a lot of weight sets on the market, not all are created equal, and Fitness Gear® answers the call when it comes to quality. Those who lift can feel the difference when plates are solid and well made, and you get that feeling when grabbing the plates by the handle grips, which also allow for easy on/off during your workout. The Fitness Gear® 300 lb. Olympic Weight Set includes:
Two plates of weights: 45, 35, 25, and 10 lbs
Four plates of weight: 5 lbs
Two plates of weight: 2.5 lbs
The maximum bar weight is 300 lb. which is more than enough for your home gym. You can grab the set here.
You can't have an Olympic weight set and not have an Olympic Weight Bench. The next piece of equipment in our list of home gym essentials is the Olympic Bench. Weight benches allow you to perform a number of different lifts and can even be incorporated into your cardio workouts. Lay back on your bench to perform presses and flys. Sit up to perform curls or step up on the bench to get the heart rate going and the leg muscles working. When purchasing your bench, try to grab a bench that includes some extra features.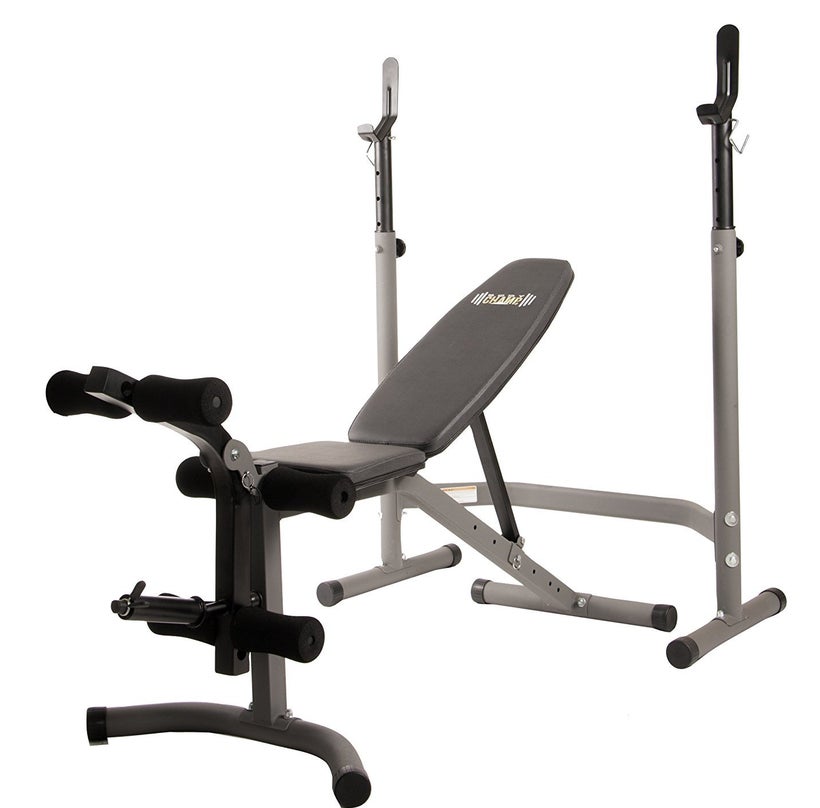 A lot of benches on the market these days include leg developers and even stands that turn into squat racks. This allows you to maximize your home gym space and creates even more potential for a full body workout. We are big fans of the Body Champ Olympic Weight Bench. The number one reason we like it is because it is sturdy. Some benches, even in membership gyms, are either poorly built, not wide enough, or just flimsy. There is no worse feeling that lifting heavy weight and not being confident in the bench holding you up. You don't get this feeling with the Body Champ bench. We also like it because it has a leg dual-action leg developer that allows you to work out your legs. The frame is constructed with quality materials and feels durable. Most importantly it features a fully adjustable backrest, meaning you can choose incline, flat, decline and military positions. A nice bonus is the standalone squat rack, which turns your bench into a multi-purpose gym.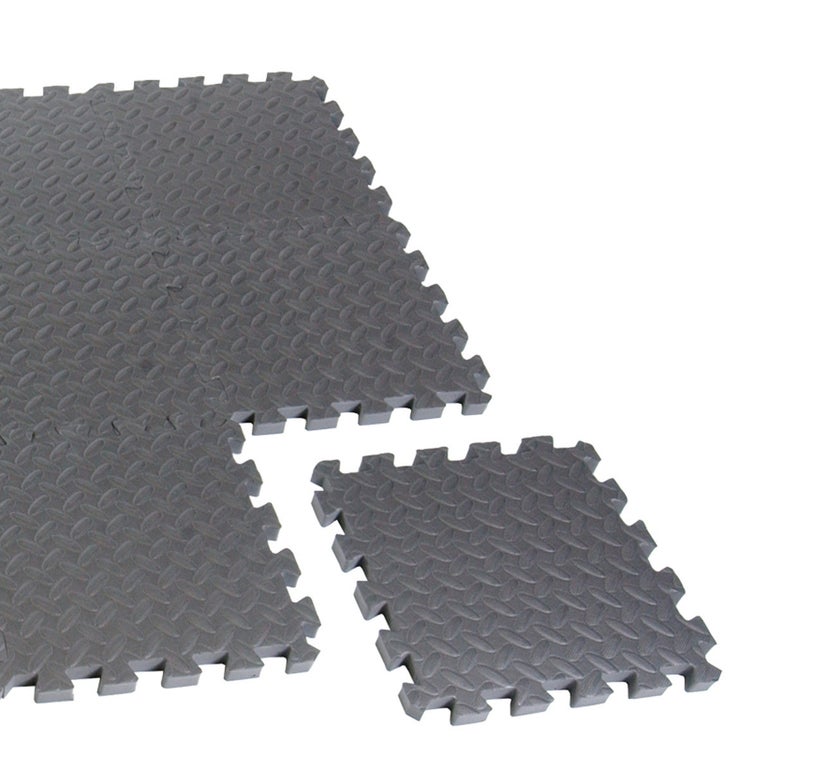 With all this nice equipment in your new home gym, you definitely want something to set it on. Concrete is nice, but it isn't very forgiving on your body. That's where our next home gym essential comes in, gym flooring. Gym flooring isn't only there for the looks. It's also there to help keep you and your equipment safe and unharmed, while also providing cushioning for your floor workouts. You don't want to be throwing and dropping weights, but there are times when you may need to drop weight to reduce the risk of injury. Dropping the weight on a hard floor could damage it, but gym flooring helps soften that blow. We recommend the Cap Barbell Anti-Microbial puzzle piece flooring, which can be purchased on Wayfair. The Cap Barbell Anti – Microbial 12 Pieces Puzzle Mat is a versatile mat that also helps in maintaining hygiene as it comes with anti-microbial characteristics. This feature makes this mat suitable for high-traffic places such as home gyms. It is made from high-quality, durable PVC material which will hold up to intense workouts. The mat is sold in packs of 12 pieces, which are cut like puzzle pieces, allowing you to be creative with your flooring design. Get yours here.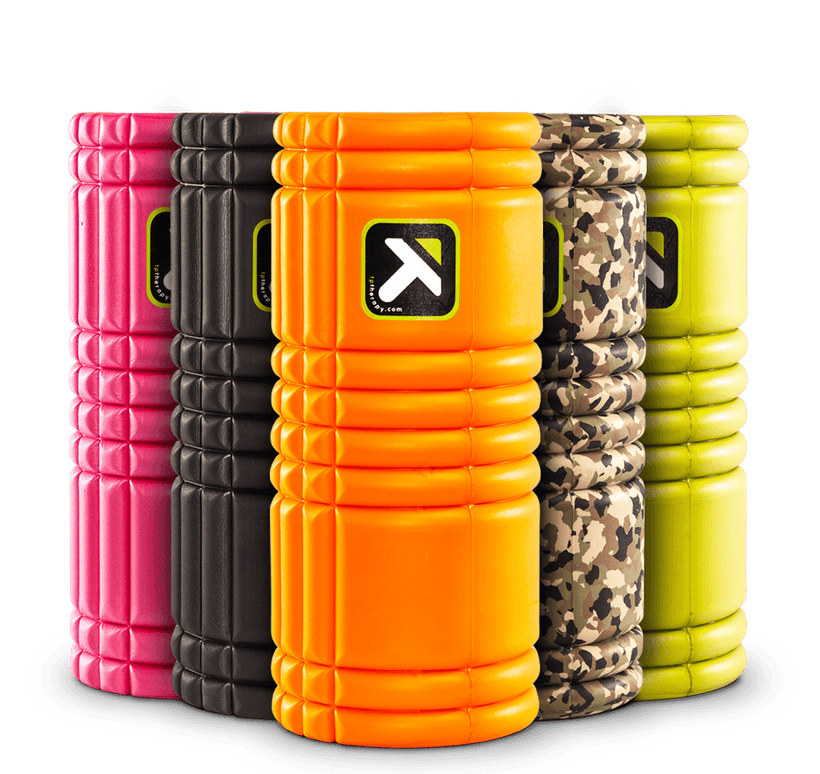 After a hard workout in your new home gym, you are going to need to recover. That's why our last home gym essential is the foam roller. A good foam roller will have your feeling like you just received the best massage of your life. We highly recommend the TriggerPoint Grid Foam Roller. This is one of the top foam rollers on the market and once you are done using it, you can certainly tell why. The three-dimensional surface has a variety of widths to replicate the feeling of a massage therapist's hands. You can position the roller to get into all your problem spots, and the design allows your muscle tissue to aerate while you roll, promoting the flow of blood and oxygen—the nutrients needed to repair muscles fast. TriggerPoint rollers are essential because they keep the DOMS (Delayed onset muscle soreness) away. Grab yours here.
Calling all HuffPost superfans!
Sign up for membership to become a founding member and help shape HuffPost's next chapter
This post was published on the now-closed HuffPost Contributor platform. Contributors control their own work and posted freely to our site. If you need to flag this entry as abusive,
send us an email
.