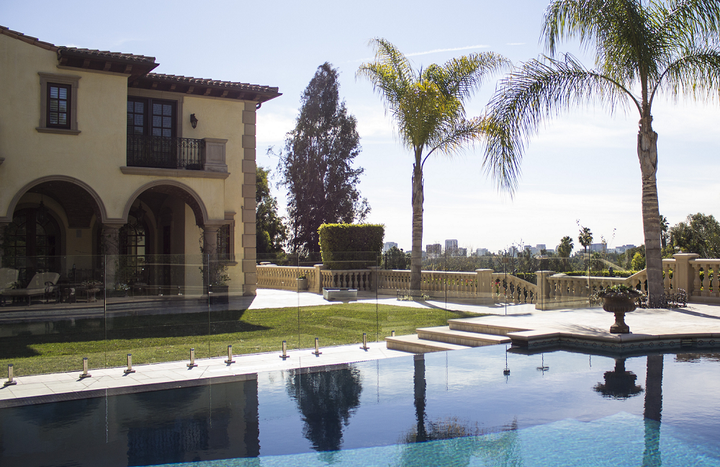 Whether you would like to move out of your home in the near future, or plan on staying around for a few more years, making improvements on your house is generally a worthy endeavor. As a human being, your home is where you spend the majority of your time, and often a few thousand dollars spent on making your surroundings more pleasant will have a long term impact on your quality of live. And it can save you money too. For example, how many times have you felt like you had to go out because your house was too small for guests, uncomfortable, or simply you weren't feeling cozy?
Let's have a look at a few improvements that are worth your money.
The garden is the first thing you see when you get home, and also the first impression potential buyers will have of your home. When it comes to making your garden pretty, there are lots of options for all budgets. Gardening is a cheap hobby and you should be able to do most of the improvements yourself. Start by looking around and getting inspiration from your neighbors. For as beautiful as a garden may look in a magazine, depending on your local climate, rainfalls and altitude, it might be impossible to replicate. In warmer climates, a cactus garden is a great idea, requiring virtually no work or water. If you are not using your front yard too much, consider having bigger flower beds or bushes so you have less lawn to keep tidy.
One of the hottest trends in modern backyard design is frameless glass pool fencing. For many homeowners, the swimming pool is the focal point of the backyard and the prime destination for outdoor fun. However, pools can also present a hazard to young children and pets when unattended. "Accidents can be prevented with a glass fencing system that is modern, attractive and innovative," explains Jordan Goodman, Founder and CEO of Aquaview Fencing. "Parents are looking to help ensure their children's safety any way they can," added Goodman. "We have developed a product that can make the swimming season safer with an attractive enhancement for backyards". Glass pool fencing is a new product that enhances safety without sacrificing style, allowing you to keep the pool area secure and pretty.
One of the big problems in most houses is clutter. You move in, the house looks empty, you start buying stuff and before you know it, you need a storage unit for the extra stuff. Start by doing a spring cleaning and getting rid of anything you haven't used in a year. Old magazines, mail, toys,… you can even have a garage sale to earn a little money for the renovations.
Once everything is tidy, look up pretty ways of storing your things. Wooden chests, plastic boxes, how to store cables and remote controls neatly… you will save a lot of time and headaches not having to look for your things everywhere.
A fresh coat of paint will make you feel like you are living in a brand new house. You can easily do it yourself, and the return on your investment will be huge. Picking a few bright colors for one or two walls can give you the impression of having moved house.
An easy fix for your kitchen is to paint or replace the cabinets. It will look like you redid the whole area. Once more, try to tidy up everything, get rid of the plates you never use because they don't match, the pans that stick, the broken blender you meant to fix three years ago. Just make space.
You don't need to change all the appliances to get that new kitchen feel. A little herb garden on the window, a nice fruit basket, will make it look welcoming for just a few dollars.
When time comes to put your house on the market, remember most buyers are lazy and want a turn key property. They want to project themselves living in your space. With these little upgrades, you can get more money off your property without having to spend a lot.
Support HuffPost
The Stakes Have Never Been Higher
Related
Popular in the Community