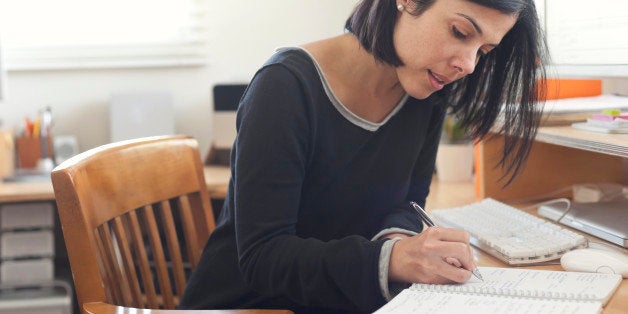 In short, it's really easy to lose everything in your home. And hard as it is to even think about it, it's really hard to get everything back.
"Nobody thinks about it until it's too late," says insurance expert Carrie Mitchell. "And then, it's devastating."
Her company TWS Home Inventory specializes in helping homeowners take a home inventory, which is basically a list of every valuable item in your home, when you bought it, and how much it costs. In the event that your home is destroyed, an inventory can save you -- not only in terms of time, but also in terms of how much you'll recover from your insurance company.
If you've got an inventory, Mitchell says, you're ahead of the game. Firstly, you'll save painstaking hours of trying to remember the details from each room (When did we buy the dishwasher? How much would you say the sofa was worth? What was my laptop's serial number?), and you won't forget anything valuable under the pressure of the situation.
Secondly, Mitchell estimates that those who have a home inventory recover about 60 to 70 percent of their home's value from insurance companies, while those who do not keep inventories recover only about 30 percent. (To be fair, a rep from Allstate could not confirm this statistic.) And some items, like artwork or jewelry, may require a special rider, purchased beforehand, in order to be compensated at all.
"The real risks are that someone could underreport what their losses are, or not have the right amount of coverage," confirms Jeanne Salvaotre, a senior VP at the Insurance Information Institute.
In any case, having a list of your home's belongings will make any disaster a little less of a nightmare. How can you make a home inventory of your own? It's easier than you think:
1. Take four photos of every room.
Snap a shot of each angle so you'll have a visual memory of what was there, as well as proof that you owned those items, Mitchell says.
2. Room by room, write down your valuables.
Mitchell recommends a spreadsheet -- or Allstate's Digital Locker gives you a template on their website or app. The key is to write down the name of each item, the date you purchased it, the cost and the serial number (if applicable). If you have receipts, attach them. The key is to provide as much information as you can about as many items as possible, so your insurance company will have an easier time knowing how much to compensate.
3. For bonus points, go into closets, drawers and garages, too.
They're home to some of the most expensive possessions in our homes, Mitchell points out. Take photos of these spots too, and estimate the cost of the items inside.
4. Show your list to an insurance company.
You can work with an agent to make sure the valuables you own are indeed covered in case of an emergency. They can also help you secure riders for that precious guitar or high-cost painting.
5. Update your list each year.
Once you have a base list, it's easy. Just add any new acquisitions -- the flatscreen you got for Christmas, a new vintage coat -- to your home inventory to keep it current. You'll also update your ability to rest easy, knowing that you've got a backup list in the event of disaster. "Just as proactive as you have to be with your health, you have to be with your home," Mitchell says. "When you make an inventory, the peace of mind you'll get is unbelievable."
And THAT is something we could do with more of.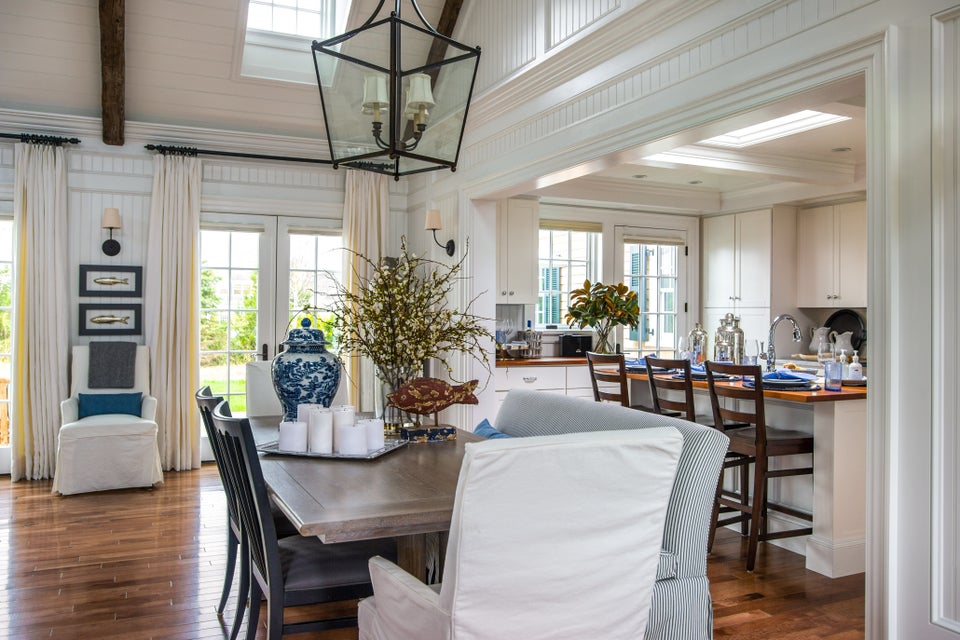 HGTV Dream Home 2015