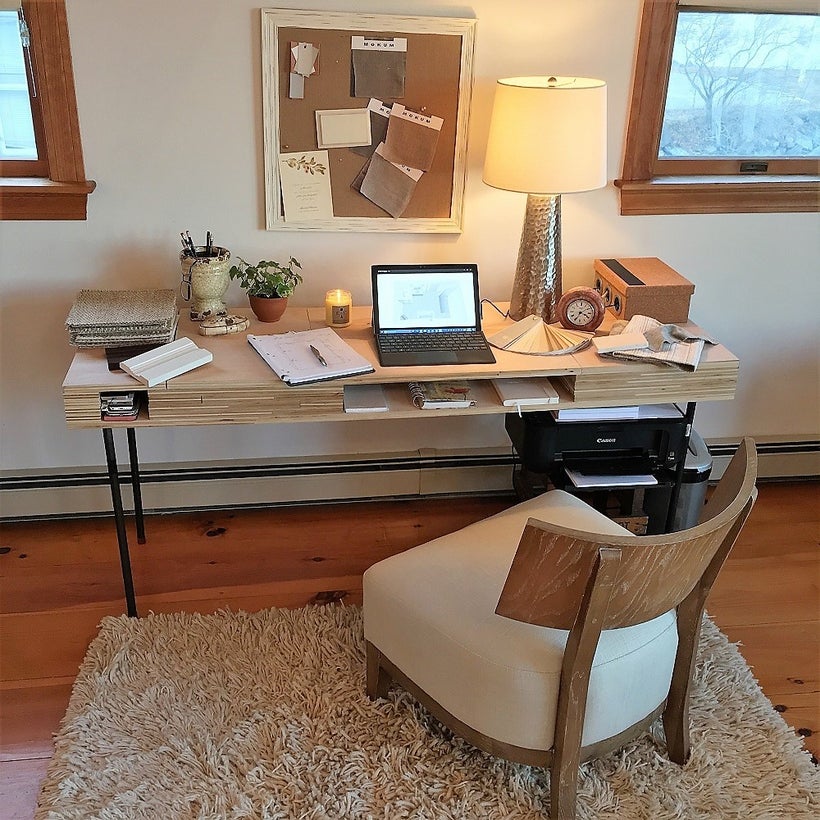 A recent work issue arose while planning on taking time off from the office to enjoy the holidays. However, leaving files behind created some havoc in the household and with an hour commute each way. Less than happy to have to travel to retrieve the files, led me to my 2017 New Year's resolution of being clutter free and embracing work digitization.
Since my daughter was home for an extended holiday stay during my frantic file gathering episode, I received a lecture on becoming more organized by embracing digitization. Already juggling multi projects how was there time to become digitized? She suggested that if I created files in my Dropbox for each client for all notes and floor plans instead of just project photos, time would be saved and life would be easier without the rushing back and forth to the office every time a file was needed. This discussion has forced me to look at my home office desk. Feathered with floor plans waiting to be designed as well as my favorite shelter magazines and unused electronics, it was time for me to get organized before 2017. Becoming more organized would allow me to work more efficiently from one file to the next with enjoyment and without the feeling of being overwhelmed. Here are some easy tips to organized your desk at home.
I began with totally removing everything off my desk. Just as in a room redesign, beginning with a clean slate. This allows the clutter-free process to begin. All the books, business cards and other loose notes and papers were all removed for sorting, shredding and throwing away. This task would be done after I set up my desk. The process becomes more efficient as the shredder and basket can be right at your feet while sifting through each piece. This method also eliminates the need of wanting to hold on to something for later while sitting at your desk trying to sort.
How many pens and pencils does one need on the desk? A container for holding these instruments is necessary, however 10 of each is a bit much. If additional outlets are needed for electrical cords, consider a power strip charging station. Business cards collected from trade shows and networking groups seem to accumulate on the desk top. I've begun to utilizing the TurboScan app on my phone and categorize items for easy access in Dropbox.
Baskets under the desk can be used for reference guides, magazines and go-to material. Setting the printer on a nostalgic stand that fits under the desk also frees up work space. Finish the look with a nice smelling candle and a live potted plant. Add an area rug to ground this space.
Tips for de-cluttering your home office work-space:
Remove unused or unnecessary electronics
Utilize interesting baskets for storage of books and magazines
Rid of excess pens and pencils
Store paperclips and elastics in an attractive box
Calling all HuffPost superfans!
Sign up for membership to become a founding member and help shape HuffPost's next chapter
This post was published on the now-closed HuffPost Contributor platform. Contributors control their own work and posted freely to our site. If you need to flag this entry as abusive,
send us an email
.