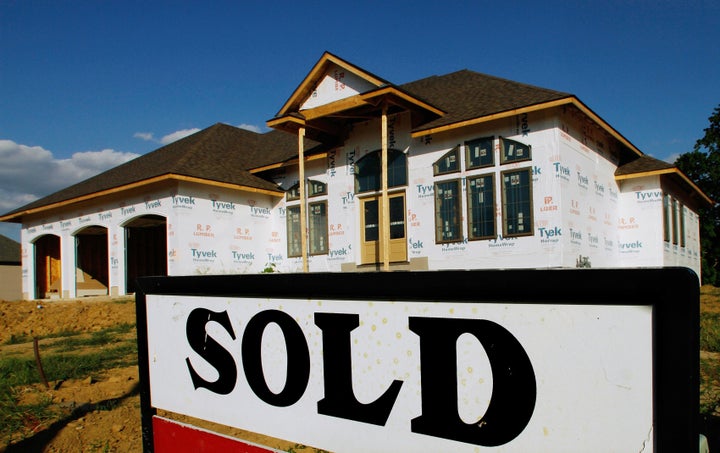 Americans have been skittish about buying new houses since the collapse of the real estate bubble. But they remain committed to the idea of home ownership, even if it's unclear how or when demand will pick up and drive a market recovery.
Among young people, the difficulties of buying a home are perhaps most clearly reflected. More and more, Americans in their twenties and early thirties -- many of whom are saddled with debt and trying to navigate a pitiless job market -- are putting off buying a home, instead choosing to live with family or rent with other adults.
But the soaring unemployment rates of recent years have affected Americans of all ages, and left fewer and fewer people feeling financially secure enough to take the major step of buying a home.
Indeed, the Trulia study found that for 51 percent of current renters, the biggest obstacle preventing them from buying a home is simply saving enough for a down payment. Among 18- to 34-year-olds, this rises to 62 percent.
Yet repeated studies have shown this year that Americans, by and large, still consider home ownership central to their national identity. A Fannie Mae survey in February found that these sentiments were more widespread than average among young adults, Hispanics and African-Americans.
While Americans aren't giving up the idea of owning a home, they do seem to be gravitating toward certain types of homes more than others, according to Trulia.
The preference for big houses appears to be dwindling, with only 6 percent of survey respondents telling Trulia that their ideal home is bigger than 3,200 square feet, a decline of nearly a third since 2010. These findings dovetail with other reports from recent years that so-called "McMansions" are becoming both unfashionable and economically unsound.
The survey also found that Baby Boomers place a high premium on being close to restaurants and shops when considering where to live, while young adults are interested in having short commutes -- suggesting that both age groups may prefer living in cities rather than less-dense suburbs and rural areas.
Suburbia has been particularly hard hit by the foreclosure crisis, with neighborhoods around the country struggling with an epidemic of distressed properties. Should Boomers and young adults continue to exhibit a preference for city living, it could result in even more pain for the suburbs, as demand in those markets drops off and prices remain depressed.