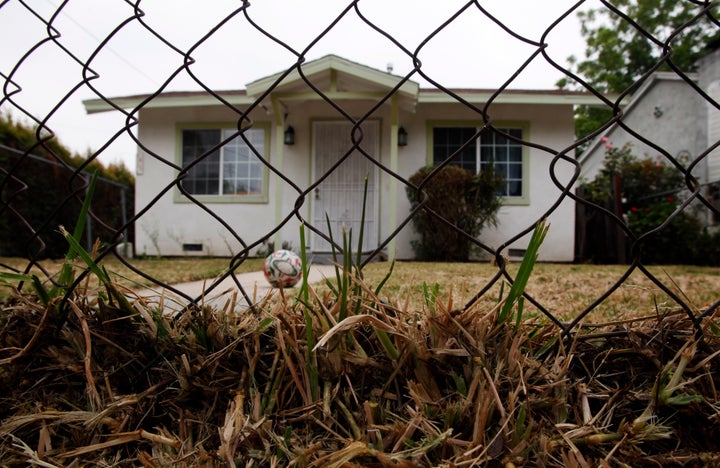 WASHINGTON (Lucia Mutikani) - Sales of previously owned U.S. homes fell to a six-month low in May and prices dropped 4.6 percent from a year ago, pointing to a housing market still struggling to regain its footing.
The National Association of Realtors said on Tuesday sales slipped 3.8 percent month over month to an annual rate of 4.81 million units, the lowest since November.
It was the second straight month of declines in home resales, but less than the 5.9 percent drop to a 4.80 million-unit pace that economists had expected.
While the fall in sales last month -- which was telegraphed by a steep fall in pending home sales contracts in April -- was partly due to bad weather in some parts of the country, including tornadoes, it underscored the fundamental weakness in the sector.
The report was also the latest set of data to confirm a sustained weakness in the economy through the second quarter, which has been marked by a sharp slowdown in regional factory activity, soft retail sales and anemic employment growth.
"This one report does not change our long-term view in that we still believe the housing market will remain a drag on overall economic activity in 2011 and likely into 2012," said Tom Porcelli, chief economist at RBC Capital Markets in New York.
But the smaller-than-expected decline in sales was yet another indication that the economy was set to regain momentum in the second half of the year.
U.S. stock indexes extended gains on the data, while government debt prices eased. The dollar was little changed.
The report came as policymakers at the Federal Reserve started a two-day meeting. Officials are expected to acknowledge the recent slowdown in economic activity, but they are likely to stick to their view that the soft patch is transitory.
The U.S. central bank is expected to confirm its $600 billion government bond-buying program will finish at the end of the month, as scheduled. The Fed, which has been criticized for risking inflation, has set the bar very high for any more monetary stimulus.
In the 12 months to May, home resales were down 15.3 percent. The general weak housing market tone was underscored by the median home price, which at $166,500 was 4.6 percent lower than a year earlier.
The housing market is being squeezed by an overhang of unsold homes and a tide of foreclosures, which are depressing prices.
NAR chief economist Lawrence Yun said he believed sales had bottomed and expected pending contracts for May to rise by at least 15 percent. The pending homes sales report is due next week.
Foreclosures and short sales -- which typically occur at about 20 percent below market value -- accounted for 31 percent of transactions last month, down from 37 percent in April.
Cash purchases made up 30 percent of sales in May, while investors accounted for 19 percent of transactions.
Sales last month fell across the board, with multifamily dwellings declining 8.1 percent and single-family home units slipping 3.2 percent.
At May's weak sales pace, the supply of previously owned homes on the market rose to 9.3 months' worth from 9.0 months in April.
A supply of between six and seven months is generally considered ideal, with higher readings pointing to lower house prices.
(Editing by Andrea Ricci)
Calling all HuffPost superfans!
Sign up for membership to become a founding member and help shape HuffPost's next chapter