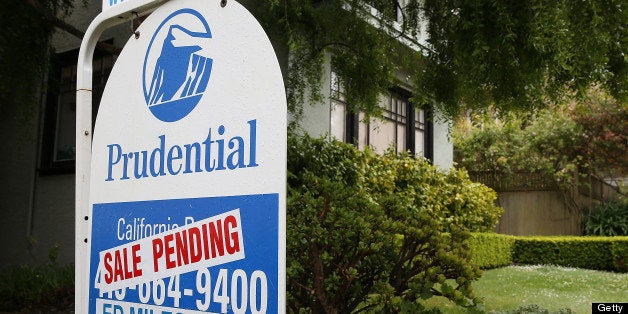 But to some housing experts and local-level real estate professionals, the spikes are worrisome and don't reflect a truly healthy market.
"A lot of people may be making the wrong bet right now," said Scott Samuels, a realtor in St. Petersburg, Fla., whose clients include local small investors who are betting on future rapid price increases, as well as ordinary buyers.
Those who bought homes in the area years ago have benefitted hugely from climbing prices, which have soared 50 percent, Samuels said. But investment trusts and others who have recently barnstormed the Tampa Bay region may be coming in too late, riding a wave of speculation, he said.
"There's a sense that the train is leaving the station and people are running to catch it," he said.
Tuesday's Standard & Poor/Case-Shiller 20-city home price index revealed home prices were up 2.5 percent in April, the largest month-to-month increase since at least 2000, when the sales data was first collected. Year-to-year, prices leapt 12.1 percent, the biggest increase since the market's peak in 2006.
This time around, it isn't securitization-mania that is propelling the price growth, but another kind of frenzy. Over the last year, especially, Wall Street hedge funds bearing armloads of cash have joined mom-and-pop investors in many of the markets that were once hotbeds of foreclosure activity. In cities like Sacramento and Atlanta, these buyers are scooping up available properties nearly the moment they are listed for sale.
Prices in Tampa were up 11.3 percent from the previous year, according to the Case-Shiller index. In Phoenix, prices were up a whopping 21.5 percent. Overall, prices remain down about 25 percent from the 2006 peak.
Lawrence Yun, the chief economist at the National Association of Realtors, says the current rate of increase simply isn't sustainable. In the most basic calculus, home prices should roughly mirror growth in incomes, he said. Yet prices are rising at a double-digit pace, while incomes are up just 1 or 2 percent.
"The price increases are misaligning with other economic fundamentals," Yun said.
The Case-Shiller index is based on sales numbers for April, and may not fully reflect the most recent market trends. The rate on the average 30-year fixed-rate mortgage has climbed since then, and is now about 4.25 percent, up nearly a percentage point since earlier this year.
Some analysts have suggested that demand may already be starting to slow, as a result of these increased borrowing costs. David Kotok, chairman of Cumberland Advisors, recently wrote that the refinancing wave will come to a stop. He cited John Rosner, another analyst, who suggested that investor appetite will likely also wane.
For now, ordinary home buyers -- those actually looking for a place to live -- are often finding their efforts thwarted against better-financed competitors, who can often pay cash.
Would-be buyers are also competing for a smaller and smaller pool of homes: Inventory is down precipitously in many of the biggest markets. The supply of available homes in Phoenix, for example, is less than two months, according to a measure that realtors typically use to gauge inventory.
Healthy markets typically have a six- to nine-month supply.
In these big markets, hedge funds like Blackstone are buying up so many available properties that even local investors, who often buy and flip homes, say they are being crowded out.
"I don't like the competition," Marty Boardman, a Phoenix-area flipper recently told The Huffington Post. "I want to be in a housing market where they appreciate me and my lowball cash offers."
Calling all HuffPost superfans!
Sign up for membership to become a founding member and help shape HuffPost's next chapter
BEFORE YOU GO
PHOTO GALLERY
The World's Least Affordable Housing Markets