Derek Lam. Diane Von Furstenberg. Carolina Herrera. They stand as some of our leading fashion designers. They make the drab look dazzling and, with every new collection, seed our psyches with their metier. But what do their bedrooms look like?
In her new book, American Fashion Designers at Home, style maven Rima Suqi takes you into the domiciles of more than 100 members of the Council of Fashion Designers of America. Having reported on the Hamptons' havens of Nanette Lepore and Nicole Miller, and Zang Toi's former digs in New York, I appreciated how some artistic sensibilities have stayed on point over the years, or have evolved into something new.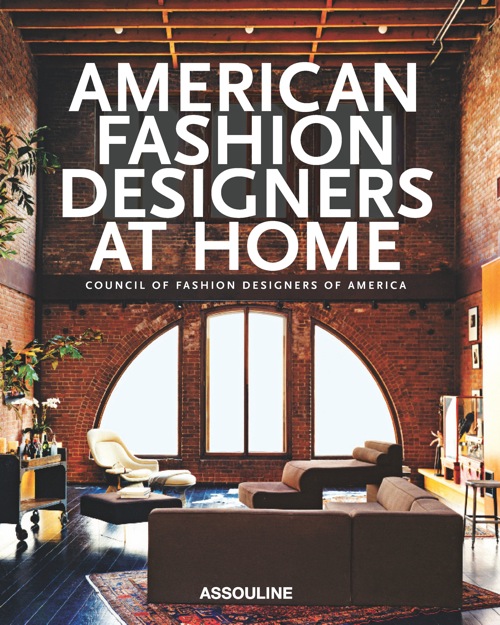 Nanette Lepore still loves her color, but in her New York townhouse it's deeper and a bit more regal. Years ago, when I met Zang Toi in his former tea-cup sized apartment, I was a few days away from giving birth and felt like a bull in a china shop, navigating my way around his priceless antiques. Since then, it appears he took it up a few notches on the luxury quotient. While still awash in white, his new home offers more contrasts; the snowy hue is off-set by mink pillows, a silver fox rug and a black Loro Piano cashmere-covered Louis XVI style settee.
How a designer accessorizes a dress or suit says the most about their personality, and this idea flows through their homes, as well. It's all in the details, and for me, books often say the most. And it's not just what these tastemakers are reading, but where they place these tomes, whether a library, coffee table or nonchalantly resting against a fireplace.
Perhaps it's no surprise, but books on Chanel take center stage in many of these homes. She's an icon, and I can get as giddy as Rachel Zoe on this topic. And then there's Ralph Rucci's Upper East Side penthouse. It's pure eye candy, but how he places the books on a petrified wood stool and in his Billy Baldwin bronze bookcases expresses his boho chic side.
Much like the luminaries in this book, I like to think you can see my own aesthetic the moment you walk in my front door. My canary yellow library is peppered with yoga scriptures, designer biographies, art and interiors tomes, Dr. Seuss, and volumes of poetry and literature. Some of the books were gifts, some re-gifts, and others strategic placements from my decorator friend to gild the lily on my massive custom-made bookshelves.
I bought American Fashion Designers at Home as a gift for my sister, who wears many of the designers featured in this book. She loves guests and a good read, so she stacked it on her coffee table.

Related