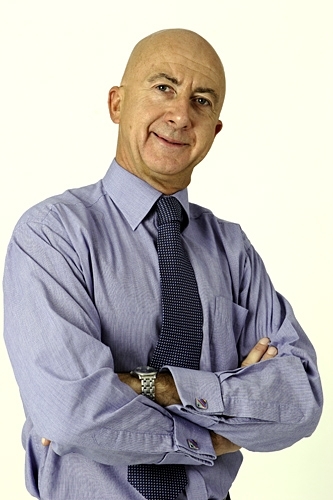 In my teens and twenties, I confidently expected that I would have positive social impact by becoming an elected politician. I did manage, before I was 30 years old, to talk international politics in The White House, the Kremlin and the Great Hall of the People in Beijing; and I did stand as a candidate both for the British House of Commons and for the European Parliament. Fortunately, however, I also learnt that I didn't have the temperament or the mindset or skills to be a party politician. Meantime though, I did discover (before we knew such terms), social entrepreneurism and the power of harnessing business, public sector, third sector and volunteering.
I have not had or planned a "career." Things started by accident. Almost 40 years ago, I was an early beneficiary of a generous European fellowship to do a master's degree in how the European institutions worked. Whilst my fellow fellows studied European law hard (with one of them now ending up sitting on the European Court of Justice), I was a much more eclectic student. A particular passion was how the European structural funds (social, regional etc) would need to change to deal with declining industries like steel, coal-mining, shipbuilding.
Then in 1978 I moved from Brussels to Newcastle-upon-Tyne to take up a job in brand management. I found myself in the middle of a region with plenty of shortly-to-become declining industries. I quickly abandoned brand management and co-created a social enterprise to develop new approaches to job and enterprise creation. It was a challenging but exciting time in the northeast of England in the early 1980s.
From this regional focus on youth enterprise and enterprise promotion, I gravitated to London to help create what became Prince's Youth Business Trust, and then to help build up Business in the Community; and from there to chair several government bodies and social enterprises. Gradually my focus has evolved into a particular interest in corporate social innovation and the responsibilities of business. This is what I currently work on at the Cranfield School of Management.
Happily, it feels a very different world today to when I started out nearly 40 years ago. There is much greater awareness of planetary boundaries, of the dangers of social exclusion, and conversely of the potential to achieve positive social impact through a variety of mechanisms: responsible business, social enterprise, entrepreneurial public service, hybrids spanning boundaries between the conventional sectors. Business leaders, politicians, NGOs more frequently now recognize the power of collaborative action.
Perhaps though, some of my own learnings along the way, are still valid for a new generation of pioneers for change: be persistent; find and learn vociferously from inspiring mentors; keep inquisitive (there is a wonderful quote from Gandhi: "live as though you will die tomorrow. Learn as though you will live for ever!"). Remember if you don't ask, you will never get! Look for the unusual and unexpected, but ultimately, valuable partnerships. Take some responsibility for helping to build networks of, and for pioneers. (For me, one of the most fun and rewarding networks to help build was Education for Enterprise Network in the 1980s. Today, I am involved in helping to build a network of and for the 6.5million Britons who at any one time have some caring responsibilities for a loved one).
And, hackneyed though it may now sound: "it is better to light a candle than to curse the darkness!"
Popular in the Community