When it comes to home improvement, we know the drill (see what we did there?): Get a good hammer, invest in a screwdriver, make sure you have pliers, and so forth. But even with a stocked toolbox, an easy weekend revamp can quickly turn into a sawdust-covered mess.
Unless, you make sure you're prepared for anything by adding a few extra tools into the mix. You probably never knew you needed the five tools we rounded up here (and that's probably because you never even heard of them), but they can MAJORLY rev up your DIY game. These tools are useful for all sorts of projects, from painting the front door to building your own table -- and once you start using them, you'll wonder how you ever worked without them.
1. A non-contact voltage tester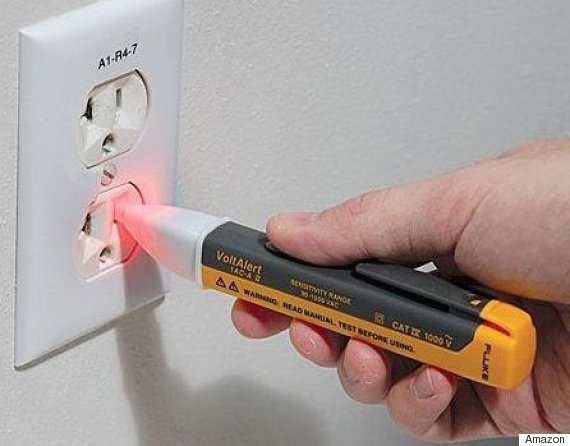 This little gadget is ideal for newbies to home improvement, as it checks to see if your outlets are safe to work with. After you've turned off the power to an electrical outlet, plug this pen-like device into the outlet to make sure an electric current isn't running -- that way you'll know it's safe to unscrew the outer plate or re-jigger wires. The tester works for appliance cords and light fixtures, too.
2. A laser level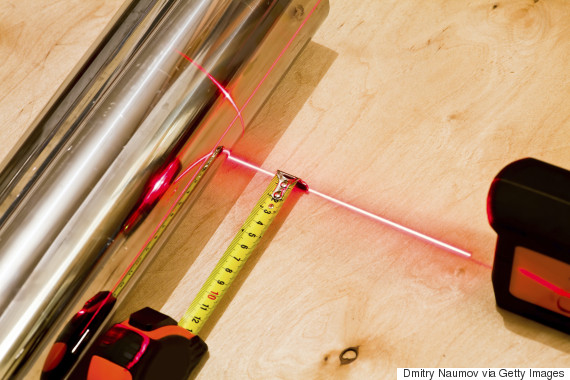 Unlike your typical bubble or "spirit" level, this thing emits a laser beam to keep things perfectly horizontal when you're cutting beams or nailing in shelves, frames and mirrors. It also emits a vertical beam, which helps for installing plumbing.
3. A pull saw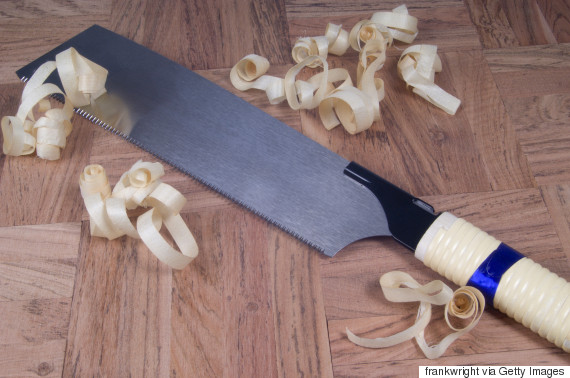 If the word "saw" sounds too heavy duty, here's an alternative. Pull saws have tiny teeth and a sharp, easy slice, as they cut on the "pull stroke," aka when you pull the tool toward you. Use them on wood blocks, lumber, or hard-to-reach places that need a clean cut.
4. A paint sprayer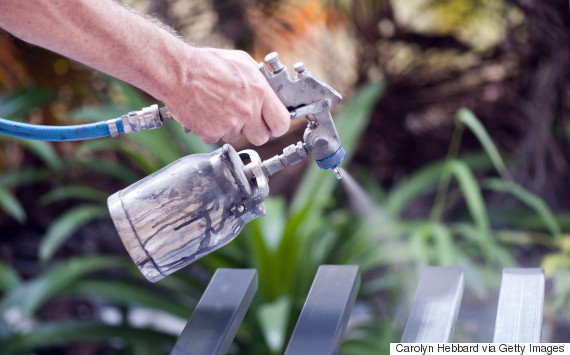 Why use a big roller when you could spray an entire gallon of paint in nine minutes with this little guy? It's ideal for getting a smooth coat on your door, wall or furniture -- and it sprays sealers and stains, too.
5. A stud finder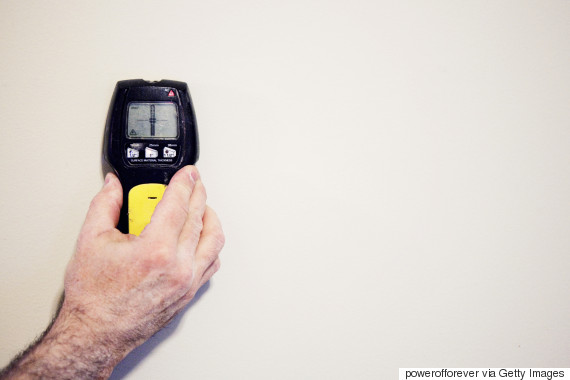 You know when you're hammering a nail into the wall and suddenly hit a stud buried waaay in there? Yeah, that won't happen anymore with this brilliant invention -- it can tell if there's metal behind the wall, under a floorboard or in a ceiling before you start hammering.
Related
Before You Go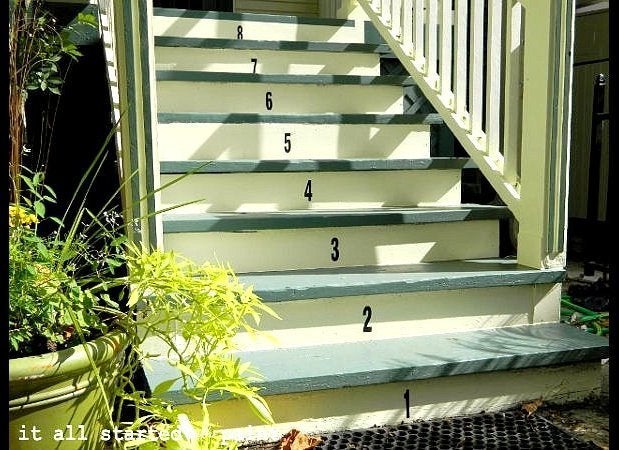 Weekend Home Projects