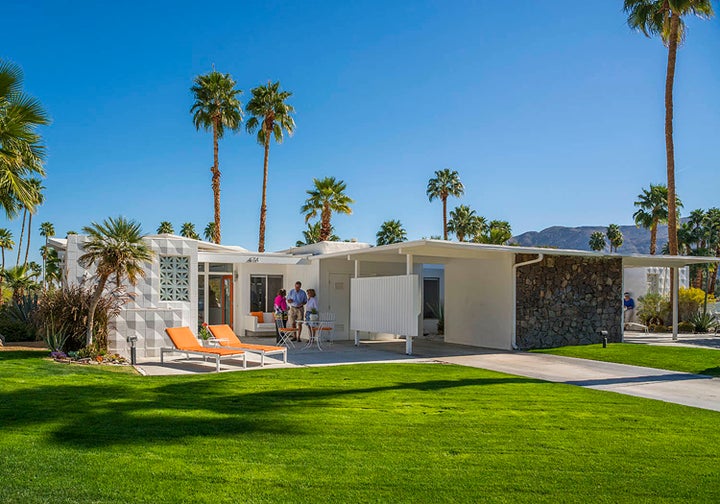 With the highly-anticipated Modernism Week upon us, the quintessential midcentury homes of Canyon View Estates in Palm Springs are on full display. Laurel & Wolf left their mark on home-owners, Dave Arthurs and Brennan Pardee's historic estate with the help of their interior designer, James Tabb. As lovers of midcentury modern design, Dave and Brennan wanted to honor the home's origins but give it a modern facelift.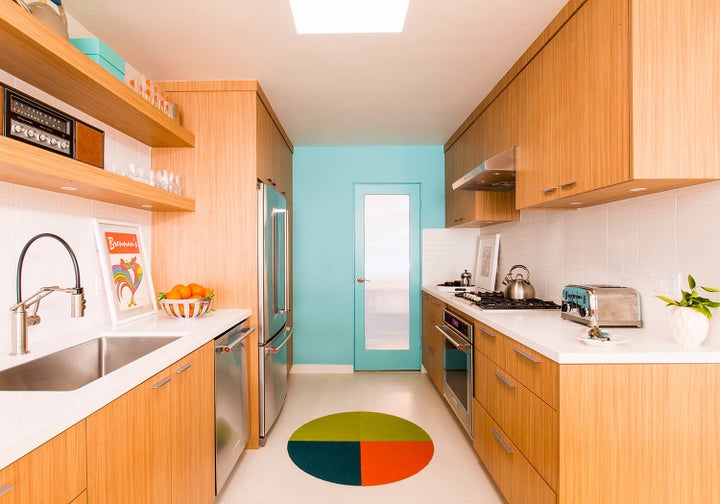 "The house had barely been touched since it was built," Dave says. "The original kitchen had this tacky little window and a door that separated it from the rest of the space. Kitchens from the 1960s were not meant to be seen. Today's kitchens are part of the living space, so we wanted to open that up," he explains. So James made the kitchen larger by knocking down the wall between the two rooms and pushing the bar out into the living room.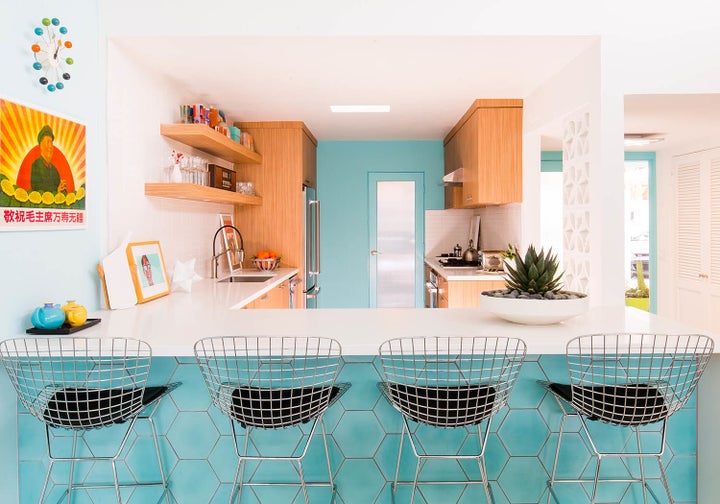 He installed clean, white floors made from a specialty Italian porcelain throughout the home which set the tone for the entire space. A kick area, overlaid with hexagonal, cyan blue tiles covers the back side of the bar that he paired with authentic midcentury Bertoia stools. James ultimately kept all of the appliances where they were, and just updated their functionality. "Just goes to show you that great design is hard to improve upon," he says.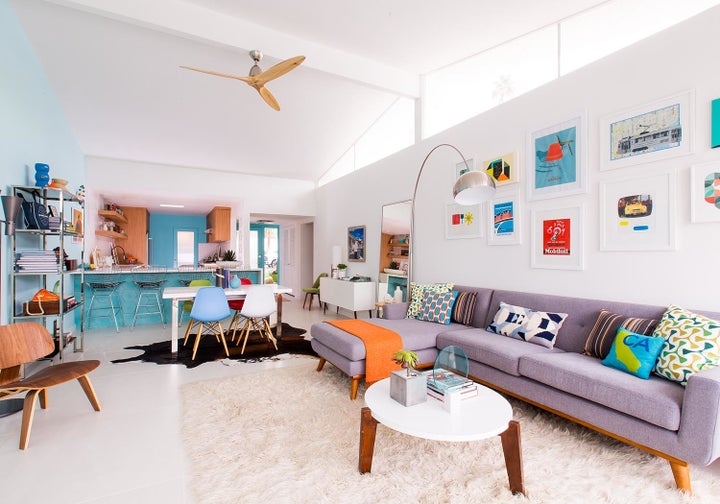 Both Dave and Brennan are thrilled with the finished product. "I think on our own, we could have done okay with the design, but with Laurel & Wolf, we were really able to knock the ball out of the park," Dave says. "I think we've done a really nice job of respecting the aesthetic of the original design while making the home modern and functional for today's living."
Striking the balance of old and new takes care and precision, but when done well the resulting hybrid style will totally be worth it.
Related
Popular in the Community